25 Useful jQuery Plugins To Create Visually Photo Galleries And Website
jQuery is the most well-known and open source JavaScript library which is being used all around the world because it simplifies the client-side scripting of HTML. You can also make amazing effects by using these plugins.
Today uncountable jQuery plugins has been developed and are accessible on the Internet to create dynamic effects which are much easier than any other flash tool. This showcase is a mixture of 25 jQuery Techniques to Create Visually Impressive Photo Galleries and website.
TN3 Gallery is a full fledged HTML based customizable jquery image gallery with slideshow, transitions and multiple album options. Compatible with all modern desktop and mobile browsers. Powered by jQuery.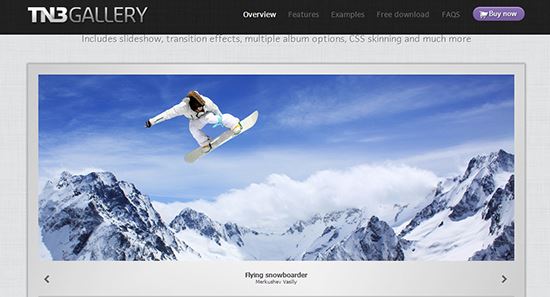 ( Demo | Download )