20 Original Solutions for a Musician's Flash Website
There are some features that a professional website of a musician should possess: it should always be up-to date, visually attractive and have a good music accompaniment. It should have all necessary info for fans:  bio, gigs, photos, cds/mp3s, newsletter, booking info and links. The website should be as unique as its owner and reflect the inner world of the musician in some way. And it all may be realized by means of Flash: you can create a great interactive website with visual effects, animation, stunning music, etc…
When I started writing this post, I planned to make a showcase of original full flash websites for the musicians looking for some ideas for their musical portfolios. While searching, I also found some interesting flash web templates for musicians. So, I decided to divide my post into two parts. In the first one I've collected the original flash musicians' websites; and in the second part I'll share you with some flash templates for musicians' websites: I tried to choose the most creative examples.
Musicians' Flash Websites
***
Have a look at the amazing flash website of Luke Buda, a talented singer and composer.  Oracles, pterodactyls, karaoke, dinner plates and spheres all performed in purple and pink. That's something!!!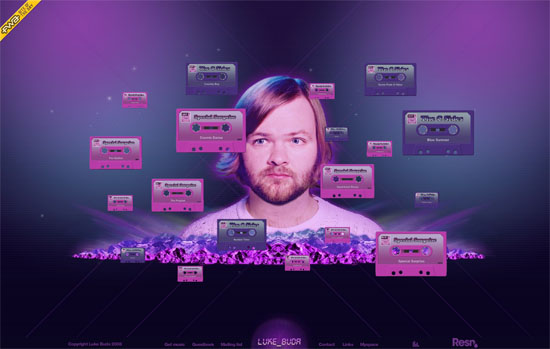 ***
A stylish website of a Polish band Kartigan, created by means of flash, has a built-in Flash content management system from FlashMoto that allows to easily manage the website without any additional software or knowing programming languages.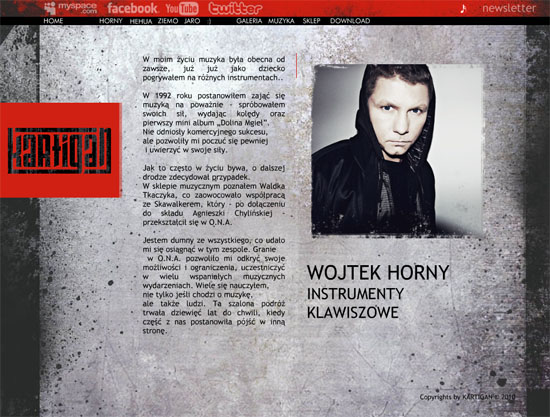 ***
Jacques Dutronc is a notable figure on the French music scene. His flash portfolio reflects the personality of this talented person; as for me, flash works well in this case.
***
A flash website of a German rock band Bad Boy Boogiez.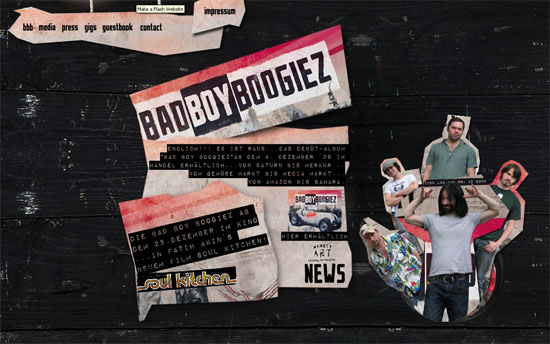 ***
The website of Rory O'Donnel, a young acoustic guitar player from North Brisbane. Rory's playing style can be described as Soothing, Relaxing and Celtic. By the way, his portfolio is a powerful Flash CMS website that can be fast and easily managed via convenient FlashMoto control panel.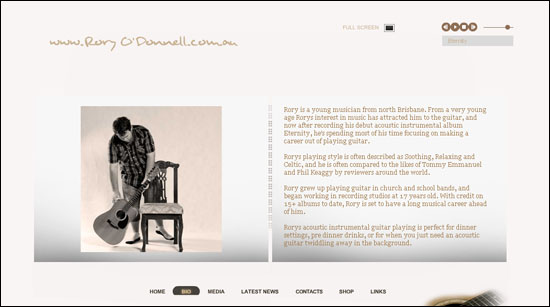 ***
Jesse Lucas is a multi awarded composer from Manila, Philippines. His flash website is a good example of how flash technologies may help to reflect the uniqueness of a talented person.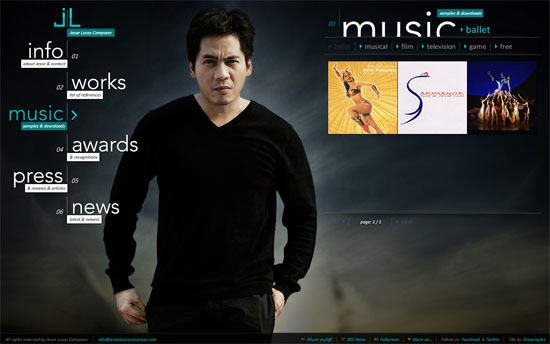 ***
Guitarist Ronny Jordan embraces Soul, Hip-Pop and R&B. His original flash website developed by Underground Digital Media, London based company.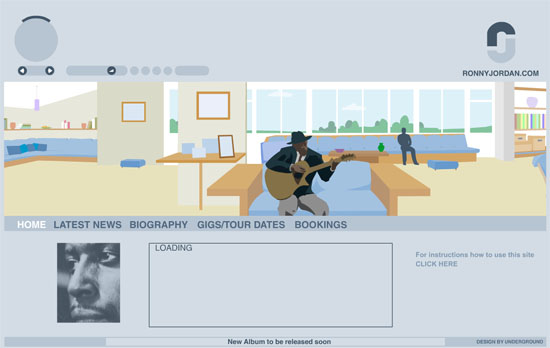 ***
Thom Collins is an American musician, composer and sound designer. Here is his full flash website.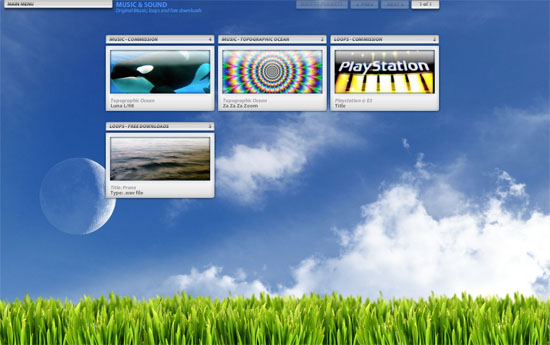 ***
The flash website of Julian Velard, a singer and songwriter, based in London. Explore the site: you'll have to find an Easter egg to unlock all parts of the website.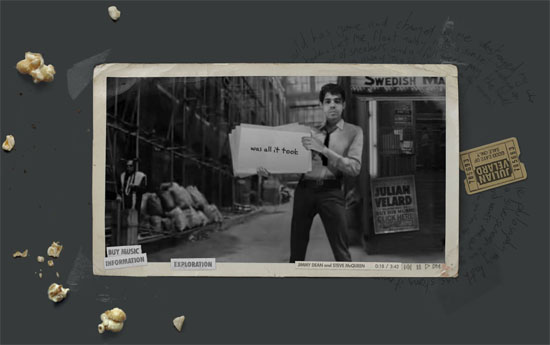 ***
"How do you envision your world?" Color your world and enjoy Tracy Chapman's new album along with the discography and animation.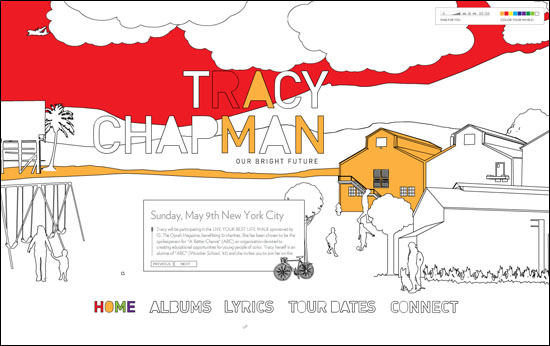 ***
DJ Coco, a talented German DJ's flash website.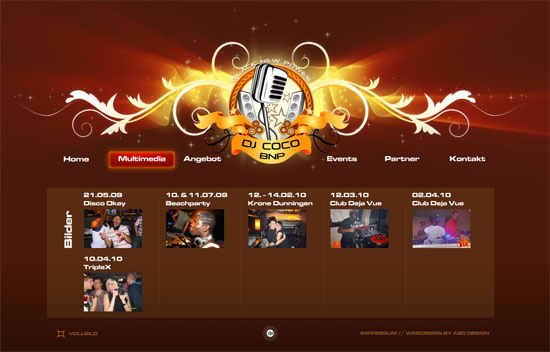 ***
Maciej Tolkien, a Polish musical producer and graphic designer, is a great fan of flash animation. His website he also created by means of flash.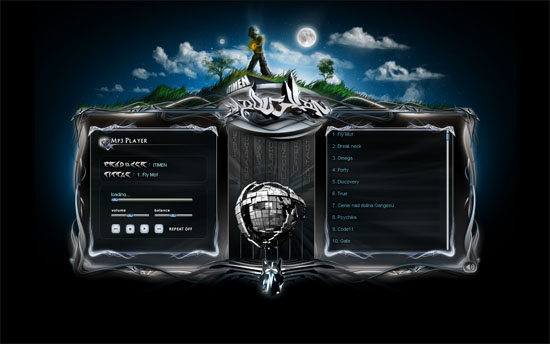 ***
A flash website of Jenna Robertson, a soprano singer from Aberdeen, Scotland.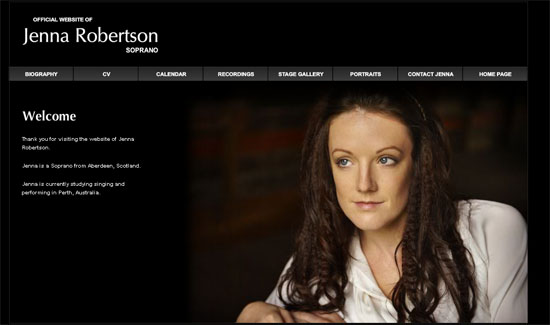 ***
The website of DJ Skills, a professional American DJ, who corporate events, bars, nightclubs.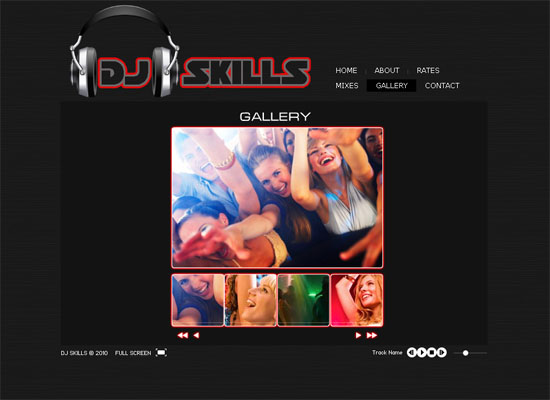 ***
The Composers' gallery. You can sort the composers using flash buttons.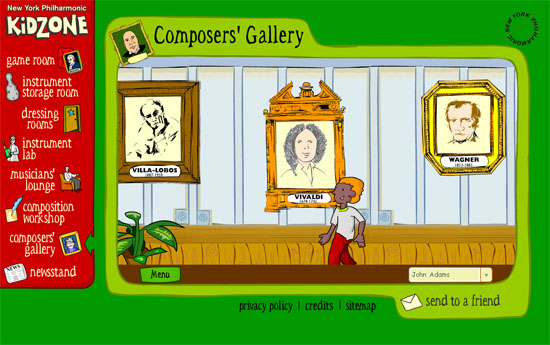 Templates for Musicians' flash websites
***
This Flash CMS template is equipped with a Flash player with sound tracks and a real equalizer that analyzes sound spectrum and depends on the template sound accompaniment. Moreover, Flash CMS provides an opportunity to add effects to your equalizer. You may also apply effects to any object of your Flash CMS website and change its look.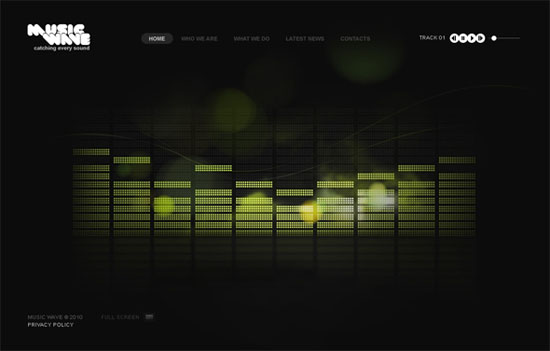 ***
This original flash template will greatly work for a music band.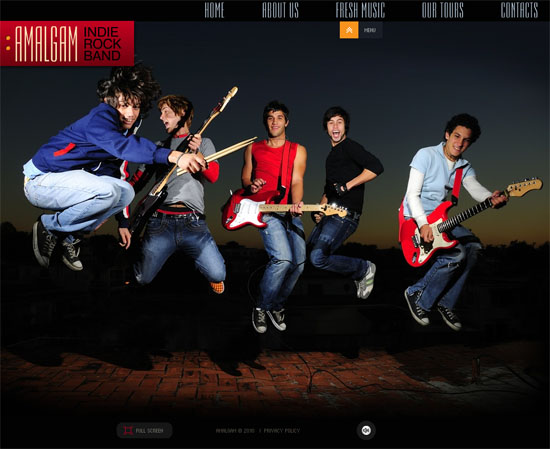 ***
This original flash template will be a good solution for a composer's website. It has all the features that a good website of a musician should possess: an original concept, stylish design and appropriate music accompaniment.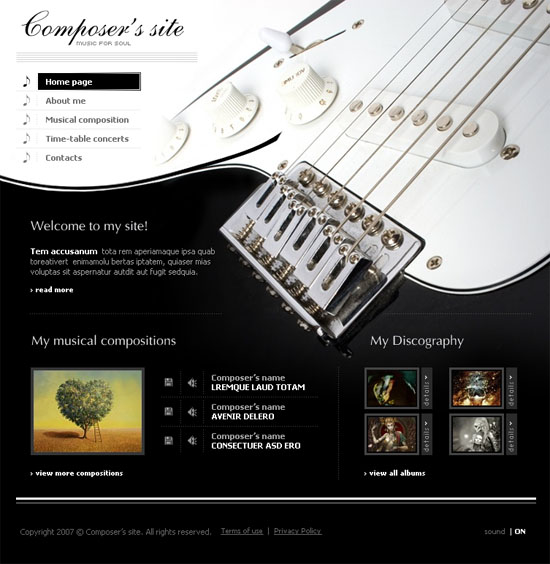 ***
Here is one more original solution for a DJ's flash website.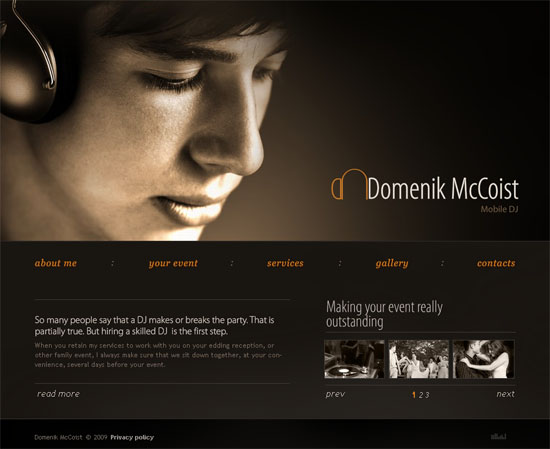 ***
This Flash template, designed as a composer's personal page. The Flash template provide the opportunity to present the composer's bio, CDs released and planned tours, and the contacts page.