10 Useful jQuery Lightbox Plugins
We are certain that you are already familiar with the concept of jQuery LightBox plugins. These plugins are basically used to focus the images, video or html content in a unique way on the webpage that you are currently viewing. There are many plugins available online for you to choose from and the best part is that they are pretty snappy because not a lot of coding is involved when these plugins are designed. Some of these plugins differ in features though as you will learn here. Some of these plugins resize themselves automatically and some don't. On the other hand some plugins would zoom in while others will not. This particular list talks about 10 Useful jQuery Lightbox Plug-ins. We hope you enjoy the read.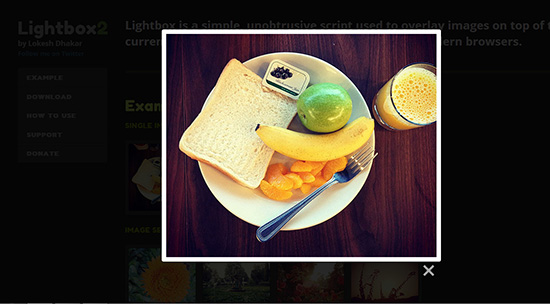 This is a very simple and unobtrusive script that is used to overlay images on top of the current page. It is very easy and quick to setup and you shouldn't have a hard time figuring things out. The script should work on all modern browsers.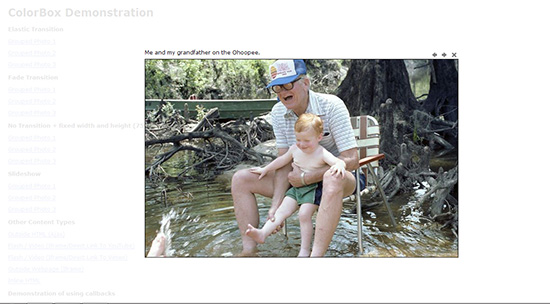 It supports photos, grouping, slideshow, ajax, inline and iframed content. The appearance is controlled through CSS and the whole package is very light. It is very easy to set up and you shouldn't have any difficulties with this light application.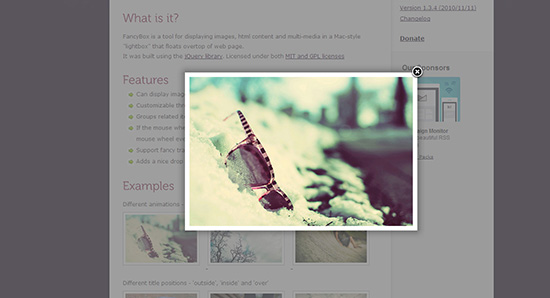 This is a very light and simple tool in order to display images. Furthermore, you can also display html content and multimedia content in a lightbox which will float on the webpage you are currently at. It was built using the jQuery library and licensed under both MIT and GPL licenses.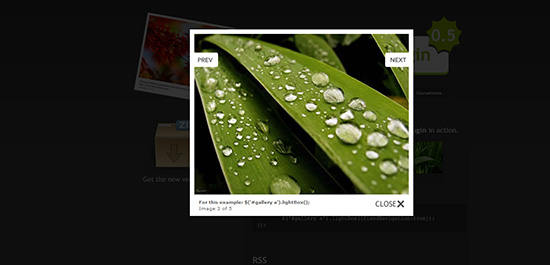 This plugin is very simple and elegant. It is very easy to setup and use and one should come across no difficulty setting all this up. You can use this plugin to overlay images on the current images though the jQuery's selector.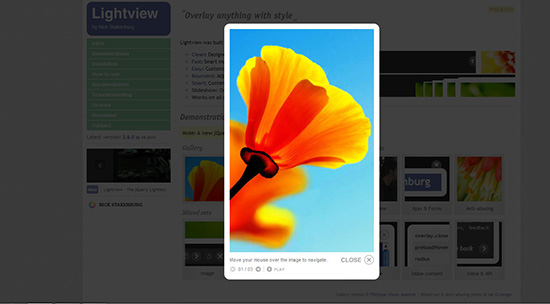 It was designed with one thing in mind; how you overlay content on a website. It is very clean, fast, easy-to-use, rounded (better on the eyes; no sharp edges and all) and smart. The content should resize to fit your screen.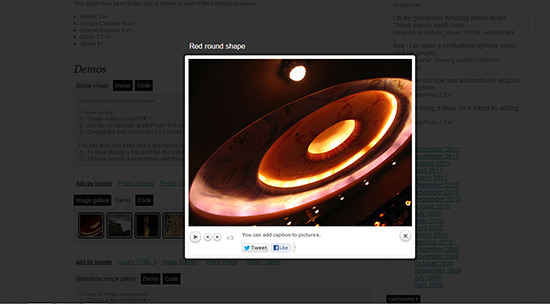 This is basically a clone of jQuery lightbox plugin. It supports images but it is not limited to that. It also supports videos, flash, YouTube content, ajax and iFrames. This too is very easy to setup and use. You will want to customize it a bit though.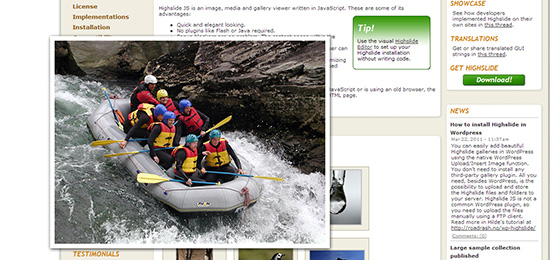 This particular plugin is writing in JavaScript. It is very light and quick. You can use this is an image, media (video content etc.) and gallery viewer on your website. You don't even need flash or java to run this plugin.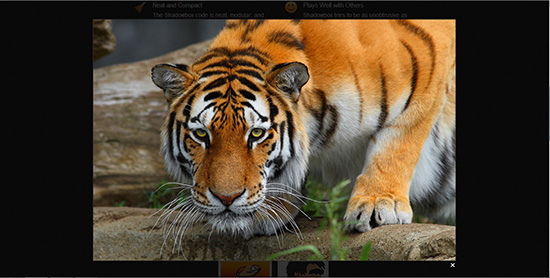 This is a web-based media viewer application. It should support all the popular media publishing formats. It is written in JavaScript and CSS. This application is very customizable. It is smart and really fast too.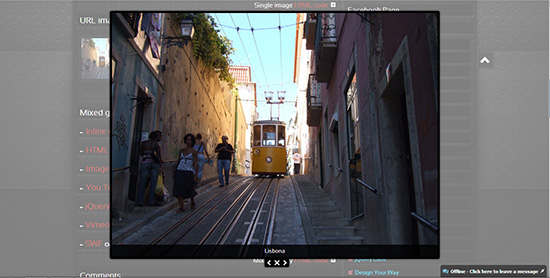 This is the advanced version of Pirobox. With this one, you can open any kind of files including .swf and .pdf files. The images are automatically resized and you can drag and drop them too with the extended version. It should be compatible with all the modern browsers.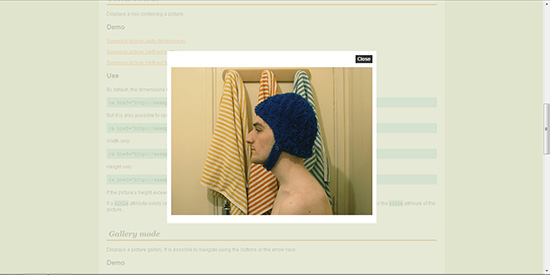 This particular script will allow you to display windows with the lightbox effect. It is easy to use and set up. You should not have any difficulty installed this particular script and it should work flawlessly at blazing fast speeds.