Visualizing Data for Audiences: Creating Great Graphics
In the era of AI and digital media, the ability to effectively and creatively present information is paramount. In fact, 49% of marketers believe visual marketing is vital to their marketing strategy.
Businesses rely on data. The human brain can only process so much information, so it's wise to use graphs and charts to display data. That way, fewer people need to interpret it. They want to avoid sifting through charts and graphs that would take hours to analyze.
Here are a few things to remember when visualizing data through creative graphics.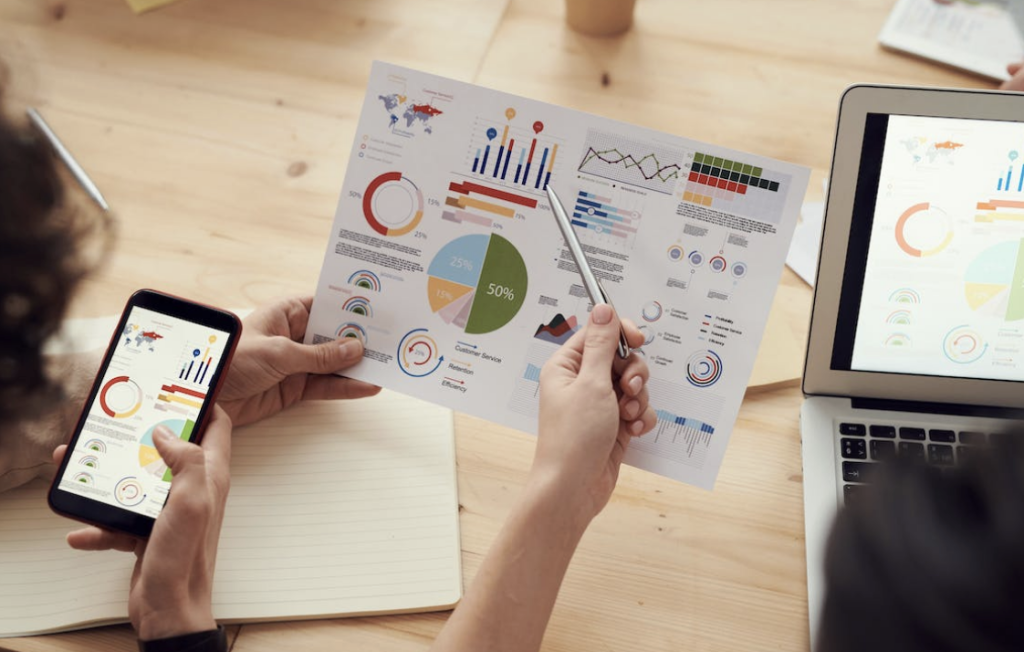 Identify the Story Your Data Tells
Creating visual representation starts with first identifying the story your data tells. Consider critical takeaways and insights you want to communicate. Use those to guide decisions about your visual design.
Focus on and emphasize what stands out most in the data, and exclude insignificant details and distractions. Create an accurate and balanced view of your data, highlighting any trends or shifts.
Ensure your visual elements align with best practices and are created by a good graphic designer. This includes making sure visuals are clear and scaled.
Use Visual Elements to Convey Your Message
Your audience can easily comprehend informative graphics by utilizing visual elements. Consider using colors to represent different categories. You can also use appropriate labels to explain data points and icons to signify special conditions.
Additionally, it is vital to choose appropriate scales and axes when displaying the data. This will help ensure that any similarities or differences between the elements are correctly brought to light.
Balance Technical Accuracy and Visual Appeal
Technical accuracy is imperative when conveying information to an audience. But visual appeal is equally important. Poor visual graphics can detract from the message and make it difficult for an audience to engage with the data.
Start by assessing the data using tables, charts, and graphs to determine the most effective way to present it. Additionally, consider the audience's needs and ensure the graphics are constructed in a way that is easy to comprehend.
Start by learning how to create an infographic that pops. You can use a template from an accredited graphics design platform to start.
Incorporate Animations to Enhance Engagement
Incorporating animations can help emphasize data points for your target audience. It can also show changes over time and make the data more meaningful.
Animations can also highlight and break information into manageable pieces. It can help your readers digest your facts and message better. Make sure to use consistent styles throughout the data graphics.
Make sure to keep legibility and offer alternative content for slower connections. Finally, use a key or legend to explain your graph.
Learn the Best Ways of Visualizing Data for Audiences
Graphics are one of the best ways in visualizing data and better establish your point. But visuals can become confusing and unimpactful if they aren't created according to best practices.
Following the steps to create great data visuals for audiences will ensure that your content is engaging and easily understood. Take the steps today to create data graphics that will capture your audience's attention!
Want to learn more? Check out our website for the latest tips and insights for all your needs.