Top 3 Ways to Design an Awesome Logo for Your Website
Gone are the days when building a website took weeks and required a huge amount of funding. Today, you can easily create the perfect website for your blog or online store in just a few days and that too on a shoestring budget.
This is because there are several website building software and platforms available on the Internet today many of which don't even cost a thing. However, there aren't a lot of options for creating a logo even though it's one of the most important aspects of a website that make it stand out and help in building a unique brand.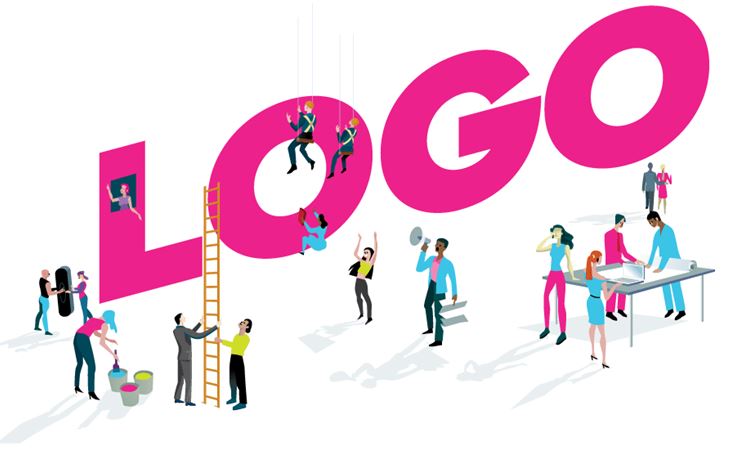 If you want to create an awesome logo for your website, then you can consider the following 3 options:
Hiring a Graphics Designer
There is no dearth of reliable and talented graphics designers in the world many of which even specialize in creating company or website logos. You can either find a good designer in your city, or if you want, then you can find one online on platforms like Freelancer, Upwork, etc. Just be sure to read a blog or two on finding freelancers and how much to pay them.
Now, hiring a graphics designer or logo designer has its benefits but it's not the best option for every company. For instance,if you are a startup or SME, then it's possible that idea of shelling out a few 100 bucks or even more than a 1000 dollars for a logo may not sit well with you. After all, when it comes to priorities and the budget is tight, then you may want to invest your money in hiring skilled workers and purchasing the business equipment instead.
Although you can easily find freelancers that are willing to create a company logo for a fee as small as $5, you can't expect quality work in this arrangement. So, you can either increase your budget or choose the other options.
Using a Free Logo Software
There are several logo maker apps and websites that are free andoffer a DIY approach towards creating a website logo. Compared to hiring a graphics designer, they have many advantages which are:
Faster Results: With a graphics designer, a lot of time is wasted on calls, chatting, etc. as you have to explain your requirements and then there are a lot of revisions in the design too. However, with a free logo maker, you can avoid all this hassle and create a logo yourself in a small time.
No Skills Required: You don't need to be tech savvy or even good at graphics designing. The software will offer easy and simple tools for designing the logo you want.
It's Free: Of course, a major advantage of a free logo software is that it's free!
Clearly, the benefits of a free logo software make it a better option than hiring an actual graphics designer. However, this isn't the best option on this list. This is because the majority of free logo software aren't good enough for creating unique and professional logos. Even if you are good at design and art, you won't be able to produce results that compare with professional logos created by graphics designers. What's more- a lot of these so-called "free" logo software aren't really free but have hidden costs that you learn about later.
If you want a professional, creative, and attractive logo for your website without paying a lot and in the smallest time possible, then an AI-powered logo design tool is your best bet.
Using an AI-Based Logo Maker
Artificial Intelligence has revolutionized the design industry today. The thing is-why pay hundreds of dollars and wait for weeks to get a website logo from a professional designer when you can get an equally good product from an AI-based logo designer at the price of 6-7 cups of coffee?
Using an AI logo software is really simple and easy. This is because compared to other conventional design software, it's capable of making many decisions on its own. You don't need to do a lot to learn how to make a logo online because once you have learned the basics, you cannudge the program in the right direction by sharing some of the features you want in your logo.
For instance, you can select a few fonts and colors you like, and write 1-2 lines about your business. The software will use this information to practically create a logo for you! You don't need to anything other than selecting the perfect logo from the final 3-4 options that the program will give you. The entire process takes no more than 15 minutes! But with an increasing number of tools in the market, research several options to make sure you choose the best logo maker.
In Conclusion
Technology has made our lives easier and convenient on many levels. However, when there are advanced technologies like AI and machine learning, then why stick with something that's static and outdated? So, if you want to create a professional logo for your website for best results and at modest prices, then using an AI-based program is only wise and effective. Good luck!