The importance of responsive web design in today's world
Over the course of several years, the Internet has managed to establish itself as a staple of modern society. More than half of the world's population utilize the Internet each and every day, with many spending more than 4 or 5 hours online. Many of life's mundane tasks, such as shopping, communicating, and acquiring pertinent information, can be carried out online quicker and easier than through traditional methods. As a business owner, it is imperative to develop a website, which works for the consumer. If you want your potential clients to be able to access your website on their Apple or Android device, you'll need to ensure your website is versatile and responsive.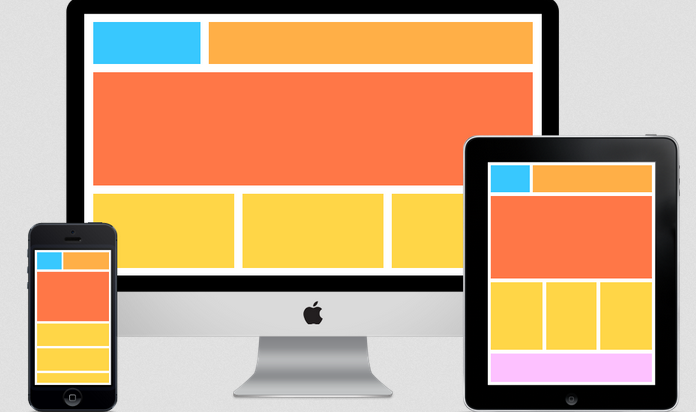 So, what is a responsive website design and how does it work? RWD, or responsive web design, is a term that has become prevalent within the past few years, thanks to the growing popularity of mobile devices. The concept is truly simple, but putting the concept into action is much more complex than you might imagine. Simply put, a responsive website will be able to adjust itself to perfectly match the user's device and screen size. Developing such a website usually requires the user of cascading style sheets or CSS. An adaptive and responsive website design is absolutely pertinent. If a company's site isn't up to par and doesn't display well on mobile device, they'll immediately diminish their potential customer or viewer base.
Another thing to take into consideration is the overall impact of a mobile-friendly website. Since the demand for responsive web design has grown immensely, Google and several other search engines have implemented tactics to try and weed out sites, which will not display well on mobile devices. If your site is unfriendly, your chances of showing up in your client's mobile search results will be slim to none. So, if you rely on organic search traffic to increase the profits for your company, you'll want to make sure your site displays perfectly across all platforms, including smartphones and tablets.
The experience of those utilizing your website is truly pertinent and will have a major impact on your company's bottom line. If those visiting your website are unable to navigate through your store fluidly, it is almost certain that these individuals will leave, without making a purchase. They may also spread the word and the impact could be widespread. By utilizing CSS and other language, you'll be able to ensure your site works excellently for everyone. This will improve your bottom line, while also maintaining an unblemished reputation.
Another thing to take into account is the cost effectiveness of a responsive website. According to Softarex Technologies, transforming a traditional website in a responsive website is rapid, straightforward, and inexpensive. In fact, converting your preexisting website into a singular responsive site is much less expensive than attempting to develop one site for desktop users and one site for mobile users. At the end of the day, all major websites, including Google, Facebook, and even Bing are responsive. Following the strategies implemented by such sites is very wise and will help your business flourish well into the future.