TeamworkPM — For Online Project Management
Project management is the discipline of planning, organizing and managing resources to accomplish a successful project. It is a temporary effort that has a fixed beginning and end and is mostly time-constrained. It simply means that you have to accomplish some tasks on time through proper planning and management.

About TeamworkPM
TeamworkPM is an online project management tool that can help you develop a porject plan, including setting the project goals and objectives, determining the tasks and how goals will be accomplished, quantitating the resources required and fixing the budgets and timelines for completion. It also lets you manage the effectuation of the project plan and keep tabs on performance.
Teamwork Project Manager is the ultimate tool for every kind of projects. The great thing about TeamworkPM is that it is a web based tool that so your team and clients or contractors can use from anywhere.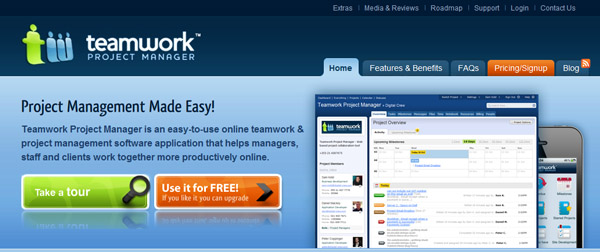 Integration TeamworkPM with Dropbox
The good news is that TeamworkPM has been integrated with Dropbox!
How does the Dropbox integration work?
After you are done with linking your Dropbox account with Teamwork , you have the ability of referencing your Dropbox files via Teamwork so they are displayed within the files tab of your projects. The files are in Dropbox, so whenever you alter a file on your PC, the latest version is available in Teamwork. This will also let you reference the same file across all your projects with ease uploading all the files individually into each project.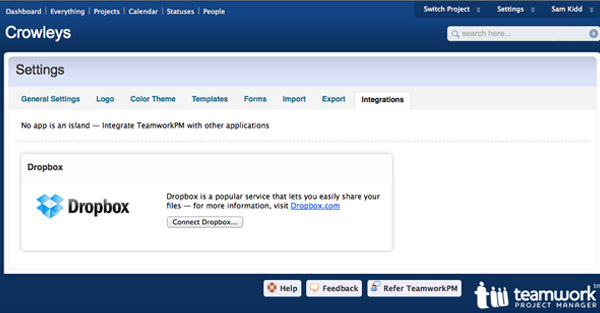 TeamworkPM Android App
TeamworkPM also boasts an Android app that allows accessing your projects anytime straight from your Android smartphone. You have the ability of managing multiple acounts and can also swtich between accounts only by tapping once. You can view the current list of assigned tasks and milestones, and also check the latest activity and access your projects from the dashboard. So in short, you will never miss a milestone ever again! You can easily view all milestones assigned to you, and milestones of all the other projects that you are a member of. Project Management software is easy to use.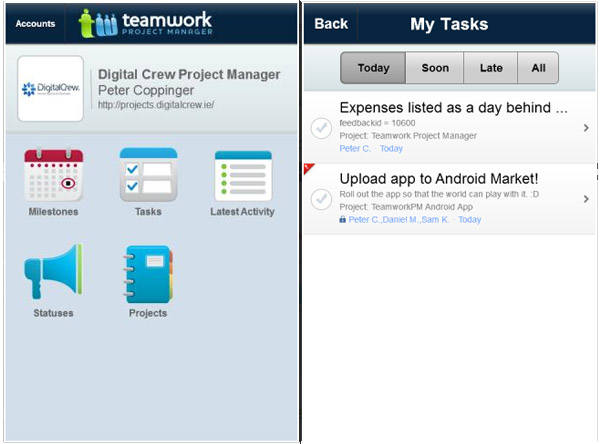 TeamworkPM Customer Support
A great feature of TeamworkPM is that it provides awesome customer support as they answer all your support queries within 24 hours. You can also get some answers from the FAQs page. FAQs pages are divided into the following categories:
General FAQs
Pricing and payment
Data and backup
Security
Using teamwork project manager
PDF downloads
Referral program faqs.
If you cannot find appropriate answer to your question in the FAQs, then you also also use site search for better answers. If you can't find an answer to your question in our FAQs, then you can always use the support form for general support queries or if your issue is urgent, you can also call or email them.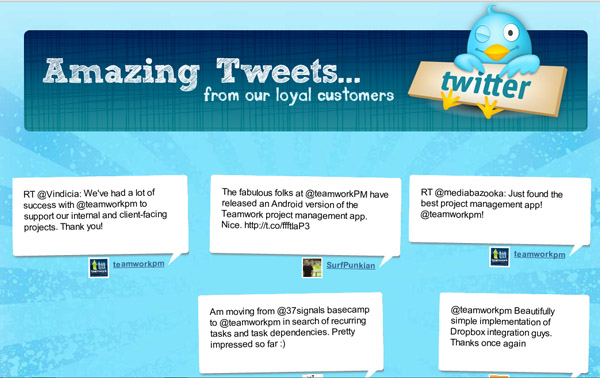 TeamworkPM boasts effective and efficient features like:
Project Manageemnt
Task Management
Milestone Tracking
Messages
File Management
Time Tracking
People & Contacts
Notebooks
Calendar
Email Integration
Resources
Manager Risks
Complete API
Multi Language Support
Social Project Networking
Access Teamwork on Your iPhone
Website: http://www.teamworkpm.net/