In This Day and Age: Web Designing, What Changed?
Web design is an essential factor for web pages as the design provides your audience with a perception of your brand. Your audience will compare your webpage with your competitor and will be inclined to a more simple yet beautifully designed page. But, have you ever wondered if web design follows trends just like in fashion? Well, Here are some factors that changed in web designing over the years: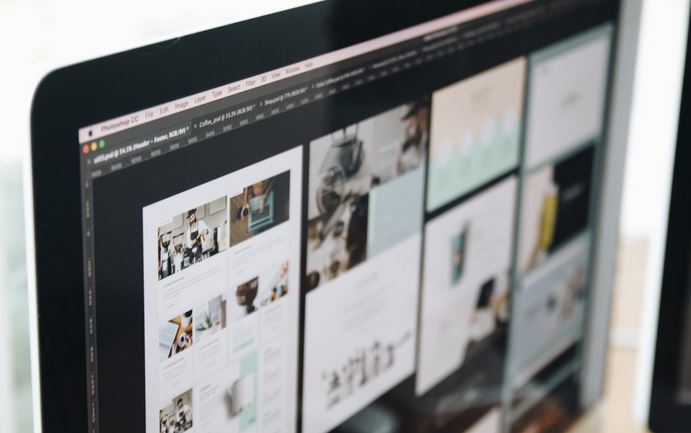 Technology and Resources
The development of technology also paved the way to easier completion of web pages. Nowadays, even small businesses have the capability to design and create web pages due to the introduction of open-source software packages such as Magento and WordPress.
Technology service providers are also prevalent such as those offering web hosting, web development, and digital marketing, to name a few. The experts at Toronto WordPress web development also mentions some designing tools to help in creating your brand. Some of these tools are logo designers, font systems, as well as sources for icons and photos that you can use in designing your website.
Devices, Screen Size and OS
In today's era, where everybody has a smartphone, your website should be mobile-friendly. It should be optimized to automatically adjust to the width and height of the screen on any mobile device. During the 1990s, the norm was 640 pixels for the screen size while it was 800 pixels in the early 2000s. The emergence of smartphones and tablets then led web designers to consider how web pages will accommodate the variety of screen sizes, not to mention how the user will be holding their device. The response was to have a responsive website layout that automatically fits any screen size as well as any internet browsers. Furthermore, it should be compatible with different operating systems.
Connectivity
The loading time of the website also changed due to the improvement of Internet connectivity. Nowadays, most connections are capable of loading any site within 10 seconds and should be the target loading time of web designers. And this is supported by this study stating that a user may likely abandon a website that has a loading time of more than eight seconds. Statistics also show that businesses can lose valuable customers when their site loads longer than three seconds. Even Google promotes the best practice to have a speed index under 3 seconds. Thus, it is imperative to reduce the site's load time by optimizing image sizes and other graphics. Moreover, a landing page for the website should be cacheable.
User Interaction
It is never good to assume that your audience will only interact with your website through a mouse. This was the notion then, which led the for designers to apply a design with numerous mouse-over functions. However, today's design must consider that users may opt to use touchscreens, keyboards and the mouse in interacting with the website.
Web Elements and Content
There was a time that websites only contained text and links. For a better presentation of information, formatting of the text and using of bullets or numbers was the only design consideration. Before the early 2000s, tables and frames were also used for page layout before the emergence of cascading style sheets (CSS). For interactivity and animation, Flash was applied to most websites in the late 1990s.
Today, CSS, with CSS3 as the latest version, has become the norm for styling pages offering advanced styling solutions. As for interactivity, today's devices have little to no support for Flash due to its lack of accessibility and various other issues. PHP and JavaScript are the web technologies used to replace Flash.
Colour Range
Different monitors have different calibration which will not always display the colours accurately. Before, designers only consider the type of monitors available for use with desktop devices. But today, web design must accommodate screens of mobile devices and acknowledge that the device can be used outside under the bright sunlight. Nevertheless, there are still some users using old and cheap monitors.
Web designing has truly changed overtime to keep up with the development of computer and mobile devices as well as software packages and tools. Today's open-source packages and prevalent services enable even small businesses to design a website. However, the site should have a responsive web layout to accommodate different devices with varying screen sizes. The web design should also enable a loading time to be under 10 seconds with optimized graphics and basic colour scheme. Moreover, user interaction should also be considered taking note of users with varying preferences for input.