How to improve conversions on landing pages – Tips from Rich Gorman
Rich Gorman is an online direct response marketing pioneer who specializes in producing large scale profits for companies in the digital space.Gorman believes that direct marketing success hinges on the ability to convert; hence he offers tips to improve conversions on your landing page.
He's right. 2012 data from Forrester has revealed that 49% of websites fail to comply with basic usability principles, and, as a result, 50% of online sales are lost because visitors can't find content.
In other words, while it is important for your landing page design to be appealing, it is just as important to focus on usability and ensuring that users can find what they want when they come to your landing page. This will make it a lot easier for you to convert your prospects.
Rich Gorman's Top Tips for Improving Your Landing Page Conversion
In this article, we review some of Rich Gorman's top tips for improving conversions on your landing pages; start implementing these tips today and take your business to the next level.
1. Design Your Landing Page to Focus on Just One Goal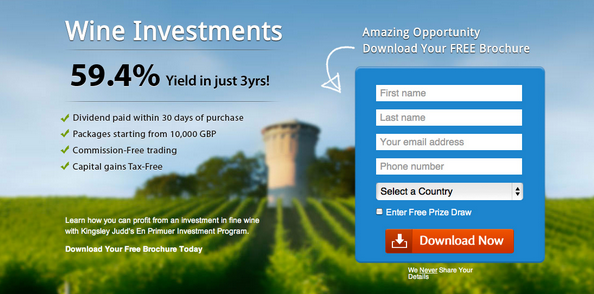 It's easy to get lost in the noise about what is hot right now; it could be Twitter, Facebook, some other social media site, fancy buttons, or a cool sidebar. None of these matter when it comes to designing landing pages; it is important to realize that the main aim of your landing page is to convert people to your offer.
According to Rich Gorman, a landing page isn't the same thing as your corporate website's "products" page; your landing page should be created to get users to do one specific task.
Try to avoid the pressure of putting the next shiny feature on your landing page. Instead, work with your designer to make sure that your landing page is designed with one main aim; to help your readers focus on your offer, and to eventually convert them.
2. Make Sure Your Message is Communicated above the Fold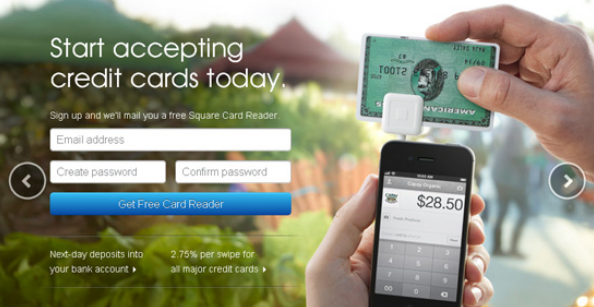 What Rich Gorman is advising is that you should make sure visitors to your landing page don't have to scroll down before they have a clear idea of what you areoffering.
The longer your landing page is, the more time it takes a visitor to know what you have to offer, the fewer conversions you will get.
This is where it is important to get creative with your landing page design; make effective use of your landing page width, and try to ensure your message is creatively communicated above the fold.
3. Focus on the Headline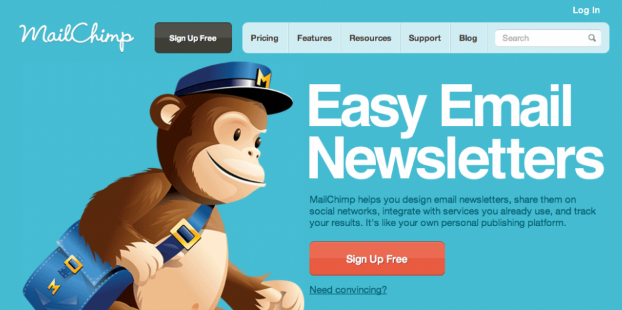 Rich Gorman also believes on the importance of the headline; he says it is the most important part of the process.
In other words, no matter how fancy your landing page is, if your headline doesn't clearly communicate why your prospect should take advantage of your offer immediately, you won't get a lot of conversions.
So, scratch that landing page design that forces you to use tiny fonts for your headline!Instead, work on ensuring your headline is clear and that the design of your landing page clearly emphasizes your headline.
The bigger the font size ofyour headline, the better; it's also important to avoid trying to look fancy with your headline. Your main aim should be to make sure your headline is clear, and that it grabs the attention of your prospects, so make sure you avoid making it fancy.
4. Avoid Using Full-Site Navigation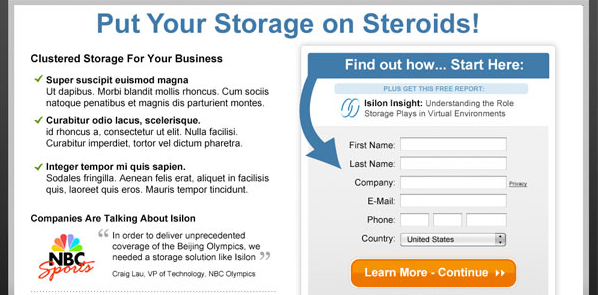 Rich Gorman also suggests avoiding using full-site navigation; in other words, stripping the link to other pages on your website, your sidebar, your footer, etc., from your landing page.
In other to ensure your prospects are focused on your offer, you need to make sure there's little interruption to their focusing on the message of your landing page; as much as you won't like to hear it, the links to other pages on your site, on your landing page, are often interruptions.
Can You Add More to Rich Gorman's Tips?
If you're a designer looking to help your clients design better landing pages, or you are a business looking for ways to convert more prospects from your landing pages, you shouldn't ignore Rich Gorman's tips above.
Do you have more to add to Rich Gorman's tips? Let us know in the comments!