How to create and sell custom T-shirts online with Printify
Custom made shirts with unique designs have become common nowadays. People want to have custom shirts for different events, to show their values and ideas they believe in – sometimes even as a valuable memory in their wardrobe.
These custom shirts are expensive and low quality and customers mostly complain about them. Same happened with me thus I turned to Printify. So here is my story due to which I turned to Printify and it didn't let me down like others.
My personal experience
I have been in garment business for quite a while now and I am well aware of ups and downs of this business. I have been ordering garments from trusted suppliers and I faced several issues – bad printing quality, high minimum order amount and precision with my design on shirts – even though printing companies nowadays offer product designer tools, they are glitchy and result with bad quality.
One day I came across Printify and found out that designing my own garments can be extremely easy. I was amazed to see this invention and thought to give it a try because my sales were facing a downfall from past few months.
I hired a freelance designer who designed me images for the shirts. I used those images to design a shirt by using Printify and I was amazed to see that it was so simple to use. I am not a technology friendly person thus I usually don't prefer using complicated technical solutions. But Printify is so understandable and easy to use – I managed to create my own custom products, no questions asked and I ordered samples of my shirts to see how they look in real life. And I was very pleased.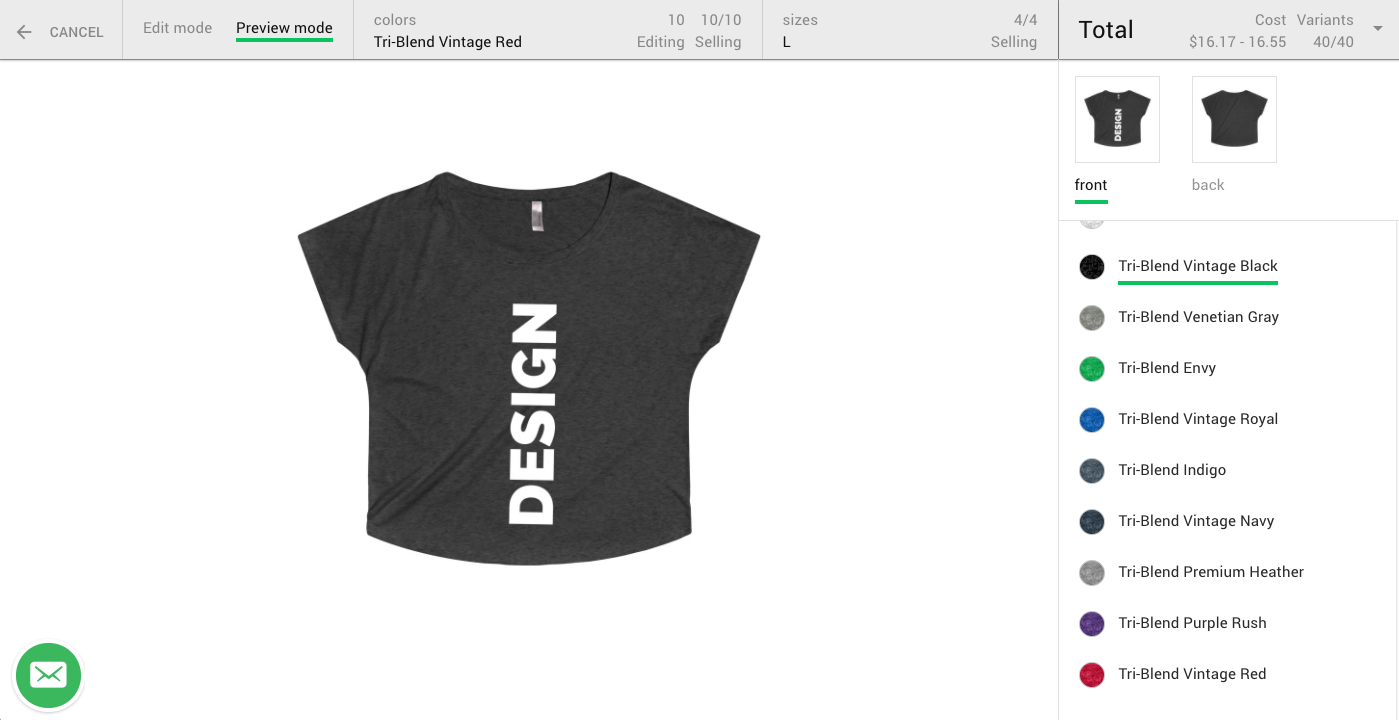 The first shirts got sold in a few hours and I got extra orders of more than 30 shirts within the first week. I was simply amazed with the quality of shirts and the range of options they offer. I would definitely recommend Printify for any business owner.
Order production and shipping
I haven't yet connected Printify to an ecommerce store, so far I've been creating manual orders to customers who take interest in my products. But seeing as now I am able to provide my customers with consistency and taking into account the growing demand, I am thinking of taking my T-shirt business to the next level.
You can connect your Shopify, WooCommerce or Etsy store to Printify – then they will manage order production and shipping automatically. So, when a customer buys a product on your store, they will manage fulfillment – and the package will be drop shipped directly to your customers doorstep. Your customers will have no idea about Printify – because the package has your branding. How cool is that?
Easy to use interface
The first and the foremost reason due to which I prefer Printify is that I love its interface. It's very easy to use.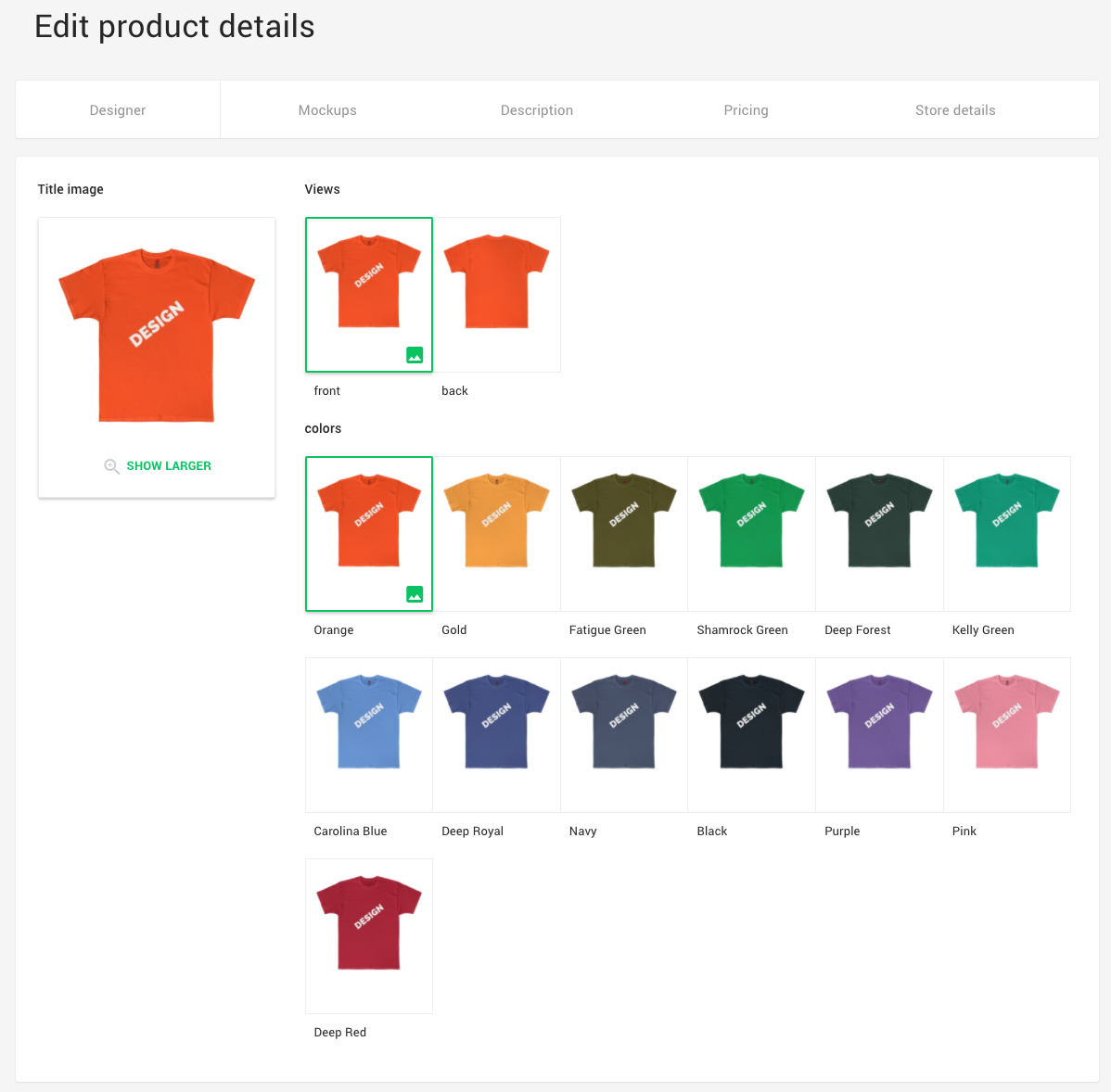 Integration with WooCommerce, Etsy and Shopify
Printify has an integration with WooCommerce, Etsy and Shopify – so you don't need to spend lots of time setting up.
Wide range of option
They have a wide range of products – shirts, hoodies, phone cases, mugs, tote bags, pillows also really unique products like backpacks, fleece blankets, shower curtains and more. Printify offers custom neck labels for shirts, they have also backprint and sleeve print. And what's even crazier – you can get a shirt with your design starting from $5.99!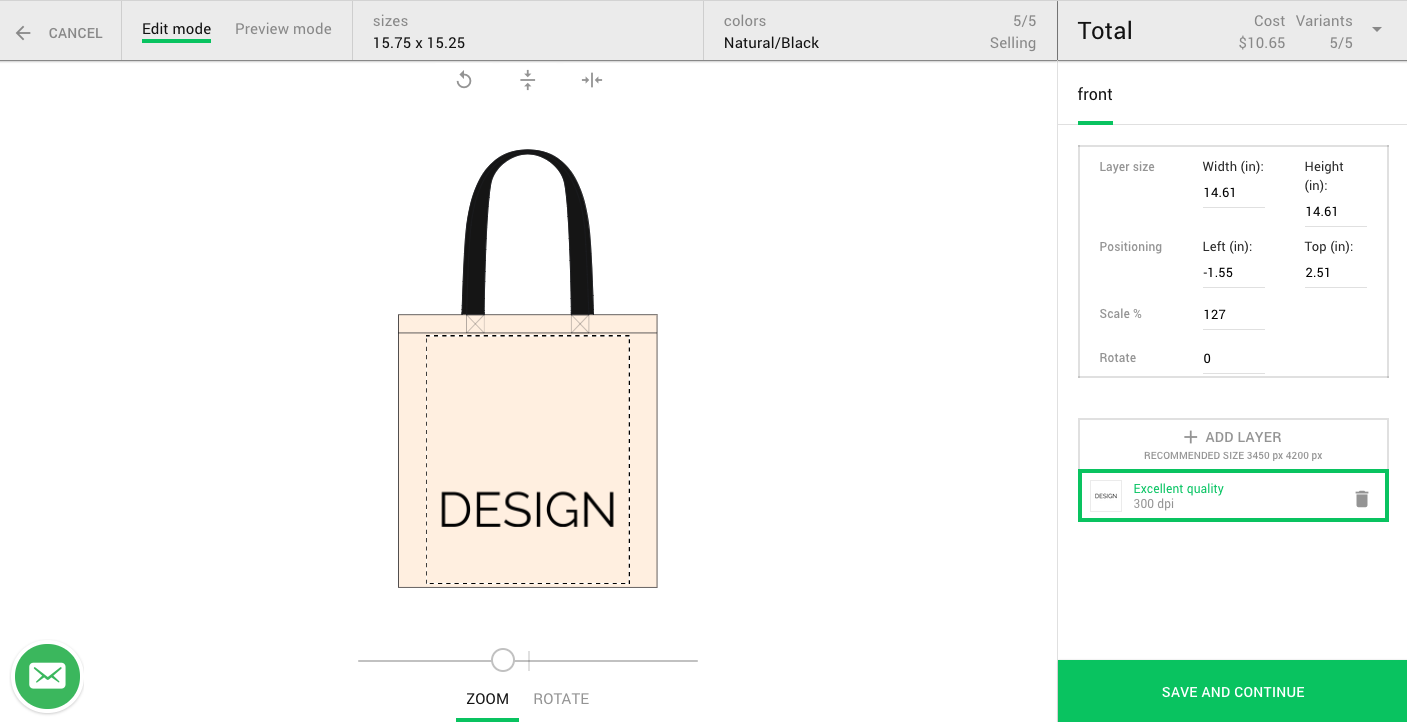 Conclusion
Garment business owners should learn from what I have went through – forgetting about all the typical problems in this industry, now I see how I can grow my T-shirt business.  It's time to cash in and make extra money with Printify – because this is an opportunity to forget about all the downs of the industry. Don't wait for your sales to go down because Printify is here for your rescue.