How leading websites are leveraging the power of social proof
As a web designer, your biggest objective is to create websites that satisfy your clients. One of the best ways to do this is by ensuring their website visitors enjoy an immersive experience and ultimately follow through with a conversion. With so many websites competing for the same customers, it's sometimes challenging to convince a user to stick around unless you have a secret tool. For many, that secret tool is social proof.
The Value of Social Proof
Whether you realize it or not, many of the decisions you make on a daily basis are grounded in social proof. It's essentially a form of non-invasive peer pressure that makes you think, "Well, if it's good enough for them, it's probably good enough for me." And while it's pervasive in all aspects of society – and specifically the consumer marketplace – social proof is most effectively leveraged when naturally incorporated into web design.
Perhaps the biggest benefit of social proof is that it allows businesses to enhance the "selling value" of their products. In other words, social proof can encourage customers to make a purchase – even if the price is a little high – simply because others are doing the same thing. In some situations, social proof also lets businesses attach a face to their customer base. By using a customer's name, face, and social profile alongside a review, businesses can significantly enhance the trust between brand and consumer.
There are plenty of other benefits of incorporating social proof into web design, but these two are the biggest. By enhancing the selling value of products and increasing trust with customers, businesses are able to accomplish most of their other goals, too.
Top Examples of Social Proof
 But what exactly does social proof look like in web design? Well, let's take a look at some examples so you can see how different strategies and techniques are being implemented.
#1: Signup Numbers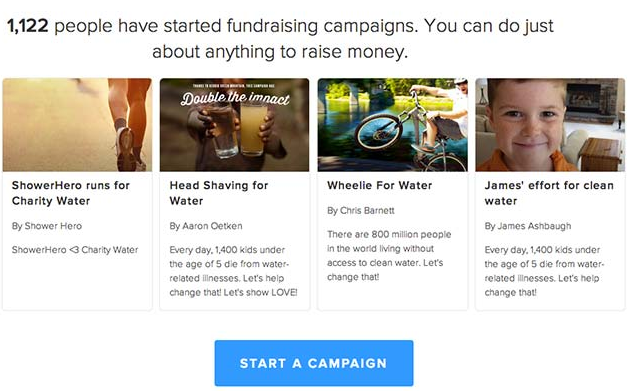 What better way to encourage potential customers to buy a product or service than to show them that everyone else is doing the same? That's exactly what some of the leading companies in different industries do. For example, Housing, one of the world's largest real estate listing sites, tells homepage visitors how many "happy home seekers" are currently using the site. Basecamp, a leading provider of project management software, boldly tells site visitors how many companies signed up for their services in the prior week. This social proof ultimately reduces purchase barriers by proving to customers that others already approve of the products and services they're interested in buying.
#2: As Featured In

This is a technique that you see all the time. Companies showcase who they've worked with in the past and use that experience to secure future business. For example, as a web designer you may incorporate logos into your homepage that tell visitors you've worked with X, Y, and Z companies in the past couple of years. This social proof provides a tangible example that people can hang onto. You can see an example of this by checking out Ramit Sethi's I Will Teach You to be Rich blog.
#3: Testimonials and Reviews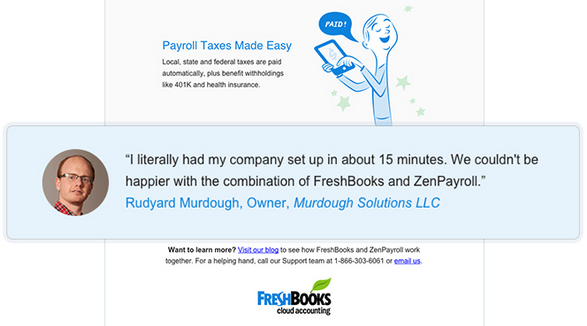 Finally, testimonials and reviews are incredibly powerful. As previously mentioned, being able to put a face to your customer base and show that someone out there is totally satisfied with your brand is invaluable. It's so much more effective than biased site-copy and goes a long way in building trust. Desk.com does a great job of this, by letting quotes from customers rotate through the home page.
Become an Expert in Social Proof
As a web designer, you should always be looking for a way to differentiate your services and carve out a niche or expertise. With so much emphasis on social proof in today's marketplace, what better way to make a name for yourself than to develop creative designs that naturally integrate strategic social proof?