Stamplia – the hottest new marketplace for webdesigners
I can think of a million reasons why it`s great to be a webdesigner and a big one why it`s not: never-ending talks with clients who 1. do not know exactly what they want, 2. only realize what they want after you`re done working or 3. know exactly what they don`t want and it seems like you`re only capable of doing THAT kind of designs.
The "make the logo bigger" joke or "Can you please add flames to that?" didn`t come out of nowhere. I`m sure any one of us had to deal with clients who simply refused every good idea and lobbied for something kitschy or at least not user friendly. Something like this: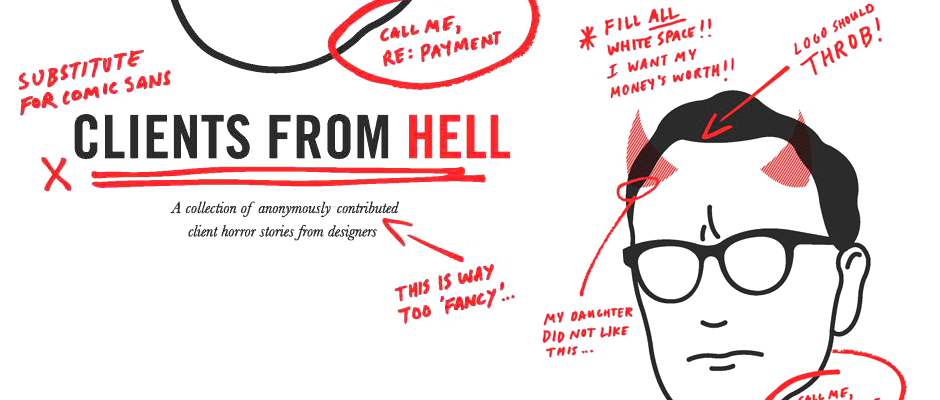 source: clientsfromhell.net
By now, you`ve probably got used to it and even consider it part of your job. But if you didn`t have to deal with this anymore? What if you could make the designs you wanted, while getting paid fair and square, according to the quality of your work?
Sounds like something come out of some cheesy textbook? I promise you it`s not. I`m talking about Stamplia, the first dedicated marketplace for email templates that has just launched its private BETA version for sellers. The start-up allows you to submit e-mail templates and sell them directly to clients for a generous commission and quite a fat admission bonus. But I`ll get back to the financial aspects in just a moment. First, let me tell you a little more about Stamplia.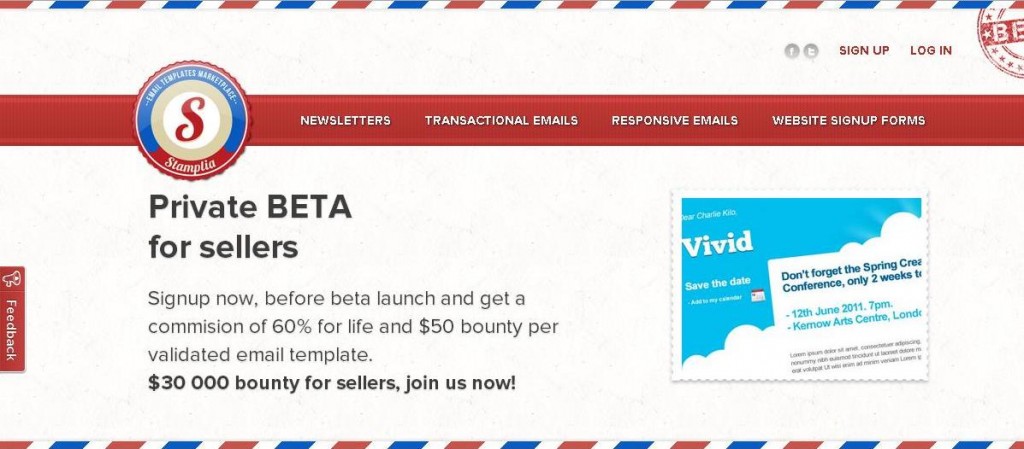 You can choose from a wide variety of templates for mail that you can submit: you can design templates for transactional emails (confirming a registration, an order, or a notification, estimates, invoices, etc.), newsletters, or online registration forms.
Now here`s how the whole process goes: Stamplia only accepts high-quality work on their platform, so if you submit a design, it will go through a selection process. The good news is that, if your template is accepted, you instantly get $50. And that`s just a "good job!" bonus. The big money comes when clients start buying your template and you keep getting a fat 60% commission for the same work you`ve done months or even years before. You could submit a newsletter template today and have a hundred clients buy it from you in 2015.
In the meanwhile, you can keep on working on other great-looking, user-friendly templates and keep the cash flowing in your account for years to come.