Comparing web hosting services? Don't forget security
When you begin to compare hosting services for your website, what are your priorities? If you are like most entrepreneurs, you probably focus on the bandwidth, the uptime, and yes, the cost of the service. Yet there is one more factor that you simply cannot afford to overlook: Security.
Why is your Web host's security so important? Well, consider the fact that all of your website data is stored on those servers – what would happen if that fell into the wrong hands? At the very least, when your site is hosted on a server without adequate security, you could face excessive downtime due to Denial of Service attacks on the host or fallout from attacks on other sites sharing space on that server. At worst? Hackers could steal all of your website data, including protected customer data.
So what should you look for when evaluating the security of a Web hosting company? There are a few points to focus on.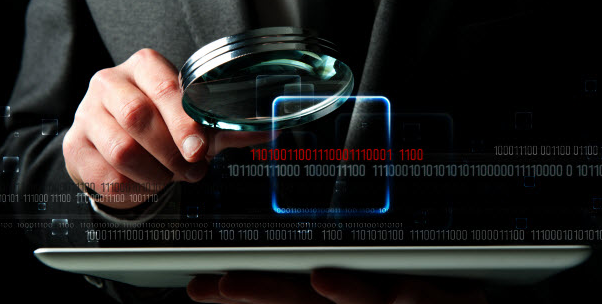 1. Intrusion Detection and Prevention 
One reason that data breaches are often so devastating is that the victims don't even realize that they are under attack until the intruder has already gotten into the network. The most effective security measures are proactive and keep the bad guys out, instead of reactive and trying to catch and stop them after they've already found a way in.
Therefore, you should choose a Web hosting provider that focuses on proactive security measures and detecting attempts to access the server without authorization — and then preventing those attempts. Ask the company about their intrusion detection capabilities, and how they identify and stop potential attacks. While you want to choose a host that has a solid plan for addressing security breaches, it's more important to know that the company will do everything possible to stop to attacks in the first place.
2. SSL Support
If you will be collecting sensitive information from customers, including payment data and email addresses, it is vital that you employ SSL protection. When choosing a Web host, be sure that it supports this essential security function to protect your customers and users.
3. Firewalls
Every Web host will list firewalls as part of their security strategy. However, it's important that you ask questions about how the firewalls are being used and where. Ideally, the host will have firewalls at multiple levels, including the router, server, andapplications, to prevent unauthorized intrusions.
4. Malware Protection
Like firewalls, malware protection on the host server seems like a no-brainer, but you cannot assume that the hosting provider will provide enough malware protection to keep your site and data safe. Ask questions about the protection provided, and expect that you may need to augment the protection with malware and antivirus software of your own to keep your site safe.
5. Physical Security
Do you know where your Web hosting server is actually located? Do you know who will have access to the server? Physical security is one of the most overlooked aspects of server security, whether you are selecting a Web hosting service, co-location provider, or data center, but it's actually vitally important.
While it might sound like something from a movie, there are hackers who will go so far as to break in to data centers in order to attack servers and wreak havoc on the data stored on them. So ask questions about the physical security measures that the provider takes to protect the data and machines. Know not only where the server is physically located, but who will have access to it and under what circumstances, how the building is being protected (24 hour monitoring is important), and what measures are in place to restrict access. This will provide peace of mind that your server isn't likely to be stolen or compromised due to a physical attack.
6. Checking Out the Neighbors
In most cases, your website will be stored on a shared server with other sites. Before signing up, ask questions about the process of vetting other sites and how the provider ensures that all clients are legitimate. Sometimes, hackers will buy hosting services specifically for uploading harmful code, and you want to be sure that your site is safe.
Choosing the right hosting service is an important part of running a successful online business. Therefore, while bandwidth and uptime numbers are important, security is also essential. If your site isn't secure, you could face a slew of problems, so do your homework and choose the provider that promises to best secure your business.