7 points to consider in choosing an affordable ASP.NET hosting
Choosing an affordable Linux web hosting is easy due to its cheap nature, but how about a budget ASP.NET hosting? In fact, the ASP.NET hosting is not a cost-effective option for those who do not want to invest too much into their websites. After all, this hosting type is using the expensive Windows license. However, as you get what you pay, the ASP.NET hosting can guarantee you a better security, richer features and higher performance.
Now, are you looking for a budget ASP.NET hosting to balance the cost and service? Simply take the following tips and questions into serious consideration, and you can get what you want.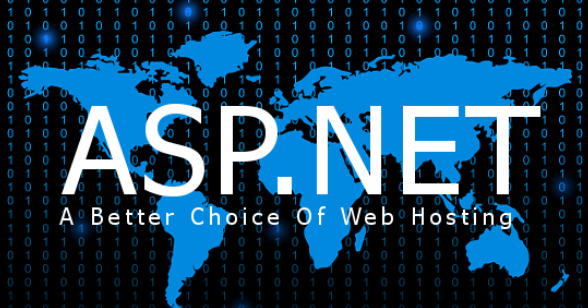 1. What Is Your Budget?
When considering choosing a budget hosting provider, the first thing you need to do is to arrange your budget to know how much you want to spend per month or per year. This way, you can quickly go through the list of web hosts and their products, and narrow down the choices greatly. Note that knowing clearly about your own requirements on the costs is quite important.
2. Are the Discounted Price and Regular Price Both Affordable?
Most providers nowadays offer large discounts off the regular price to attract potential customers with a low price. Usually, for personal or small business hosting packages, the discounted price is no more than $10/mo (some of them even have an effective price less than $5/mo). However, this low rate is only for discount. If your account is going to expire and you want to continue using the service, the renewal price is always expensive.
In this case, you'd better have a look at the regular price of the hosting package, but not only the discounted charges. After all, it cannot be described as being budget if you pay only $1/mo when you sign up and then $9/mo for account renewals.
3. Are There Any Free Extras?
A real budget ASP.NET hosting should not only have cheap price, but also provide free features to increase the value of its hosting services. Real good ones always fill their packages with extras like free domain name registration, free site builder, and even hundreds of USD's advertising credits for main search engines like Google, Bing and Yahoo. Some companies which care more about their customers may also offer backups free of charge.
4. Are the Reviews on the Company and Product Positive?
This is an important question to ask because you never want to get involved in a scam and risk your money with a bad company or service. The 2 widely adopted ways for figuring out whether a company or product is good include searching for the complaints over the web (in Google, for example), and finding a reliable review site to read detailed reviews worked out by professionals based on real hosting experience. At present, there are so many ASP.NET hosting review sites like BestHostingForASP.NET, from which you can get the real information of almost all the ASP.NET hosting providers on the market.
5. How Many Features Are Offered?
As hosting features are things needed to build, manage and maintain your website, you should make sure that the company you are considering offers enough disk space, bandwidth, databases and email addresses. If you plan to create several websites on one account, you also need a package that supports to host multiple or unlimited domains. Besides, control panel is worth extra attention because it directly decides how you can manage the hosting accounts and websites. At present, cPanel is the most easy-to-use hosting control panel.
Even, you should check the Windows server edition, MSSQL server, the .NET framework version, the trust level, the MVC version and many other related technologies to ensure what you get are the highest specifications.
6. Is the Performance Really Good?
Most hosting companies guarantee 99.9% uptime and fast page loading speed, while the fact is that some of them, especially those offering very cheap price, fail to keep the promise in practice. If you are not able to get real statistics on the uptime and speed by yourself, a review site with real monitored statistics may help. Get rid of those providers delivering poor uptime and speed as you don't want to be bothered by frequent inaccessibility.
7. Is the Technical Support Efficient?
Since you are not an expert in the ASP.NET field, it is probably that you encounter some technical issues that are too difficult to be resolved on your own and need professional assistance. That is why the quality of technical support is required. Before signing up with a budget ASP.NET host, you'd better make sure that the support is at least responsive. To know whether it is, look for other customers' comments or just have a try by calling the support team or sending an email to them.