The top spectacular Photoshop fails
Do you use Photoshop? It's not wrong to retouch your photos because everyone does it even celebrities. There are dozens of Photoshop apps out there that can make your imperfections disappear. However, some Photoshop fails are gold these days. If you are looking to break the internet how about you, enlarge your hand like Ariana Grande, and you might get your five seconds of stardom.
You have to admit Photoshop fails are quite funny especially when it is coming from celebrities. But these begs the question of why do people Photoshop? Is it okay to be too perfect? One of the most potent photoshop tools is Adobe Photoshop. It is still funny that it all began as some computer programs and years later it has changed our perception of reality.
As long as you have a smartphone or a computer you can enhance your photos. So, if you are looking for a curvier look, huge muscles or a tiny waist, then you don't have to worry Photoshop has got your back.
The Top Amazing Photoshop Fails that Are Sure to Make You Laugh
Here is a look at some of the most spectacular Photoshop fails that drove the internet crazy.
# 1. Kim Kardashian
You might know her as the queen of Instagram but isn't Kim too perfect. She has the life and the body so you might think that she has attained some level of perfection. But not quite. She has been a victim of major Photoshop fails which broke the internet. We might not talk about all of them now but let's look at the most recent.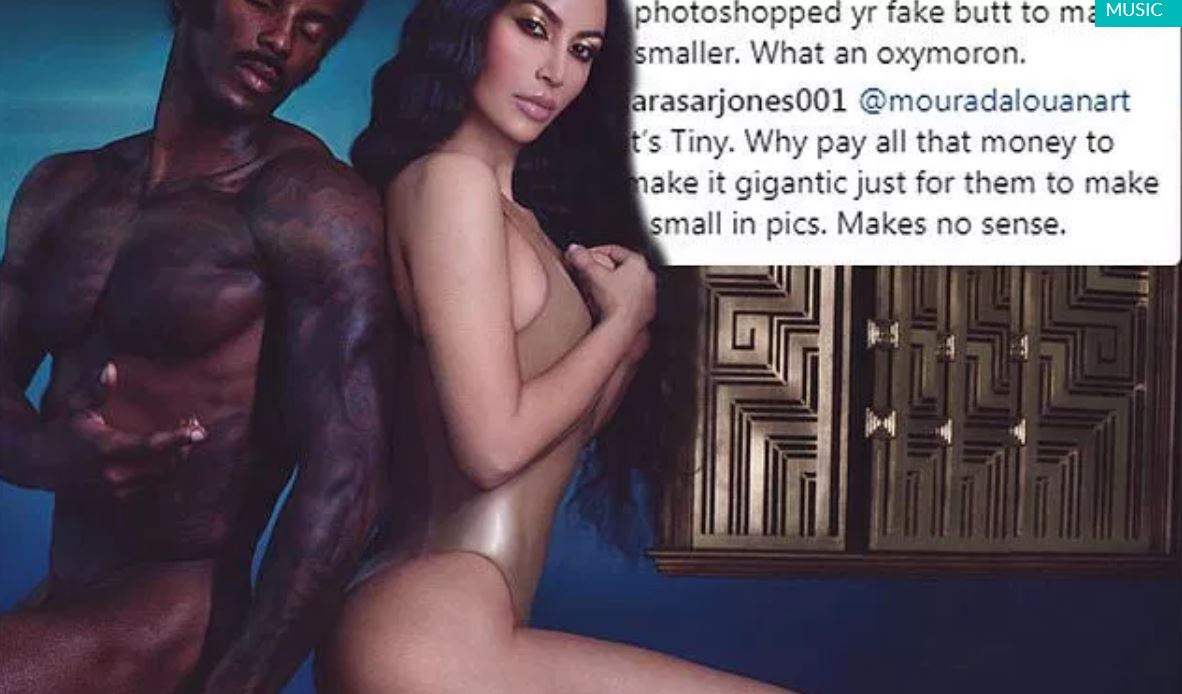 When Kim was launching her KKW Beauty Collection, she was called out by her 100 million followers on Instagram about altering a picture. It is no secret that she is known for her backside which made her and the rest of her sisters famous but this one photo made her backside look a bit smaller. Although fans called her out for this Photoshop, fail you can't help but think maybe the photo was taken from a different angle. Get a look at the picture and lets us know what you think.
#2. Kendall Jenner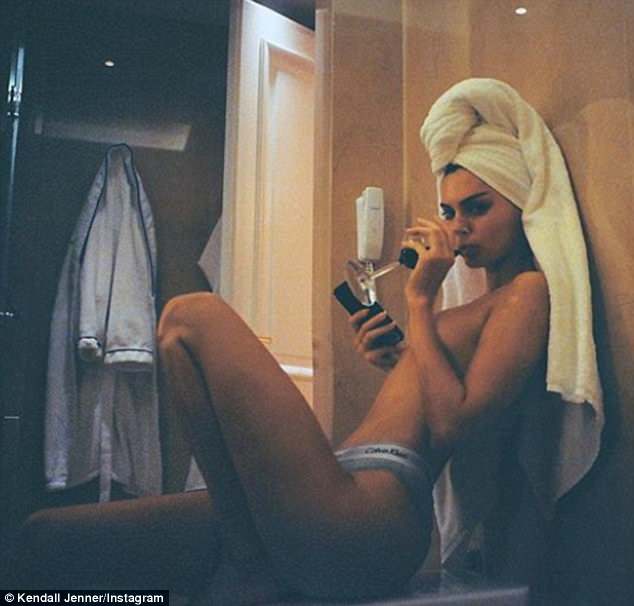 Don't be shocked to see another Kardashian Jenner on the list. Kendall Jenner is the highest paid model in the world. So what is the problem when she wants her waist to be a bit tinier than usual. What betrayed her was that the wall looked a little more wavy than usual. If you are a Photoshop expert, then you should teach the Kardashians Jenner clan about some Photoshop tips.
#3. Lupita Nyong'o
You might be wondering who would dare try and Photoshop Lupita? She loves her looks and is not shy of showing off her African heritage. However, Grazia decided that her hair did not fit the definition of "beauty standards"  thus he smoothed out her hair. The Black Panther star was mad that she called Grazia out on Instagram.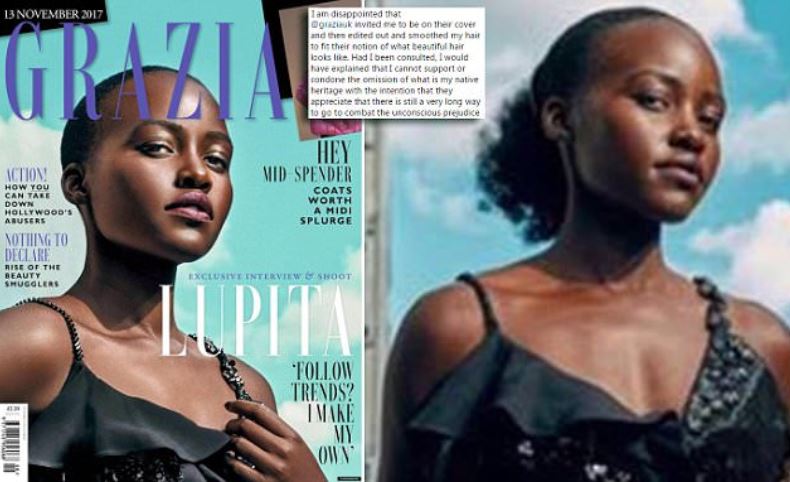 You should check out some of these Photoshop fails and let us know what you think.