15 Blogs Web Developers Should Check on a Daily Basis
All over the world, there is the preconceived notion that the job of a designer is simple – he just has to create some web pages, group them into a website, add it online and voila, the work is finished. Under these circumstances, even the payment for this kind of service could be neglected, this being a job more suitable for children, not anything of importance.

Personally, I am totally disgusted by this judgment but there are many people who agree with the scenario presented. The Internet evolves at a fabulous speed and thanks to the endeavors of professional web designers, this is not a random thing. Besides that, it's impossible to evolve at an extremely rapid pace if the web designers don't keep up-to-date with the latest technologies. How could mobile devices have become so widespread if coders and designers would not have searched and found solutions for the variety of screens? Now, I really believe that all the readers understand that the job of a designer is more difficult than apparently is considered and, in order to maintain competitive tons of efforts and hours of study are required in order to keep the rhythm.
A very good source of news is the web design blogosphere; here are presented the latest innovations and trends but also guides to creating various projects, sets of best practices and showcases to maintain the high level of inspiration. The main disadvantage of these blogs is that the information isn't so complete as it may be presented into a book, it's hard to imagine that by writing very long posts the number of visitors will grow (for sure, they will consider the blog boring and will quit visiting). Briefly, the conclusion is pretty simple: a blog about web design keeps the reader updated, but for more in depth knowledge, the books and podcasts are better.
This list contains 15 web design blogs, some of the best existent, and a web designer must check these frequently, usually each one posts a new interesting article daily. Definitely, the list isn't fixed, anyone may add or cut the number, depending on the own preferences of the subject. In the unwanted case that I missed a very important blog or simply you want to promote your preferences, please share with us what you think by using the comment form.
1. Smashing Magazine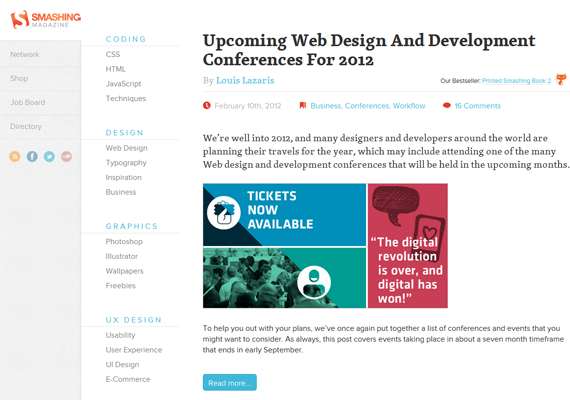 Smashing Magazine is quite probably, the most important brand in the field and here are posted the works of some of the best designers. The length and the information provided are clear signs that here the quality is very important; it was the fundament of the blog.
2. Web design tuts+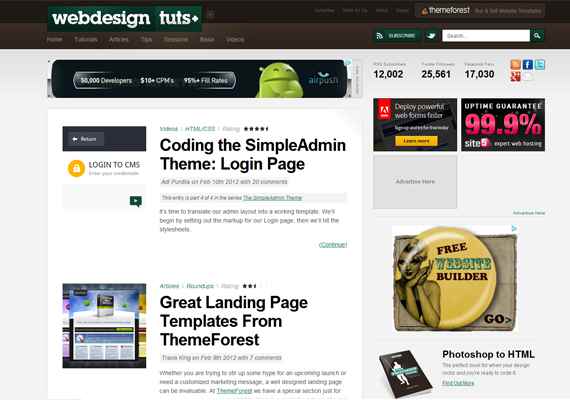 This blog is part of the Envato network, another brand well-known among designers. Here are posted a large palette of subjects, from showcases of cool websites to mini-courses of coding. Anyway, it's highly recommended to check it and read all the posts.
3. SitePoint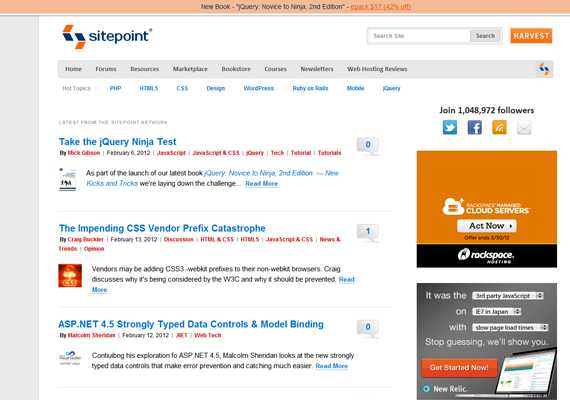 If you want to know the latest news about Internet development and where the web is headed, then here is a good resource to find out. Site Point offer many precious articles, many of these related to the coding branch but undoubtedly, any designer must at least know about jQuery, PhP, or cross-browsers issues.
4. Psd tuts+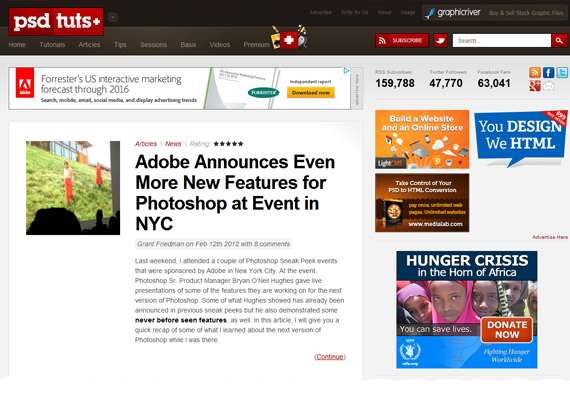 Any web designer should be a good user of Photoshop and here there are impressive and useful resources to master in this field.
5. Instant Shift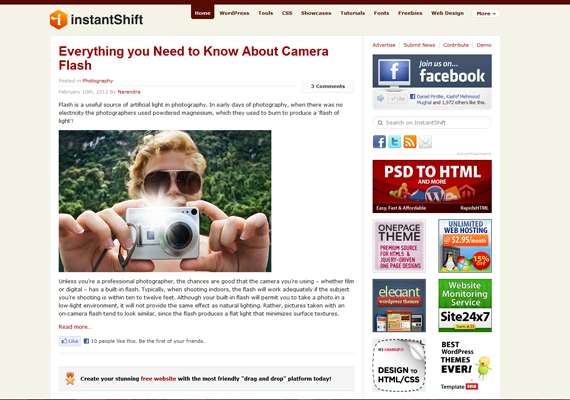 Here is a nice blend between articles about coding and design but also about more "pragmatic" tips as handling your money, dealing with bad clients, or how to be merely inspired. I really appreciate this kind of approach, therefore I am sure that you aren't wasting time by visiting this website.
6. Web Designer Depot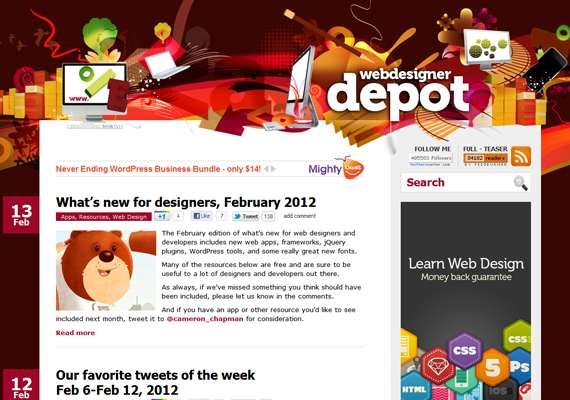 Web Designer Depot is another blog that impresses its readers with the quality and the utility of the posts. Each day here a cool article is posted and on weekends, we have "Comics of the week", a very cool set of comics ready to make anyone smile.
7. 1stwebdesigner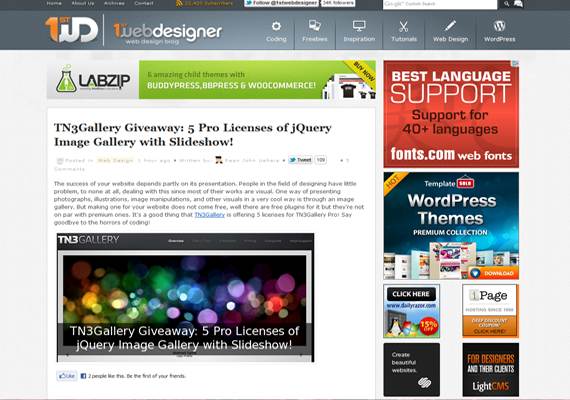 As the name itself is saying here is the address where interesting facts about the web design world are posted and anyone may reach again a full level of inspiration by admiring the various and beautiful showcases.
8. Noupe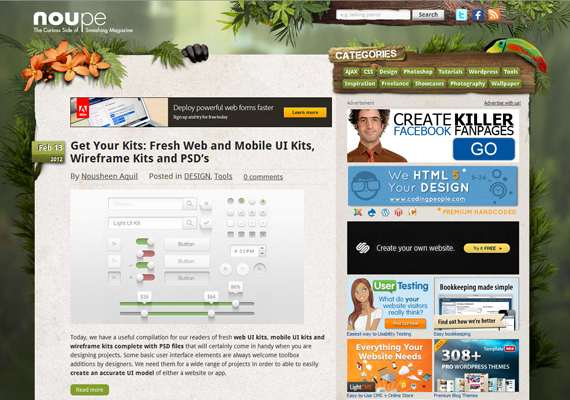 The specificity of this blog is the large variety of topics, here is a website mostly for designers but the article quality makes it worth it to be added to this list. Don't worry, it's very useful so start bookmarking this website.
9. Six revisions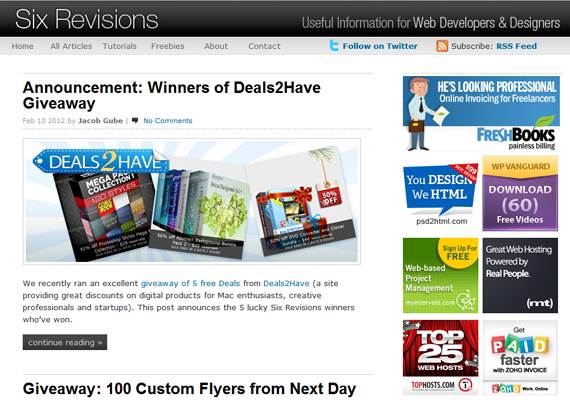 Six revisions is an "old" name in this field and it couldn't resist without having high standards. The readers seem to appreciate the style and the information provided; these are enough reasons to consider this when searching for something design related.
10. Speckyboy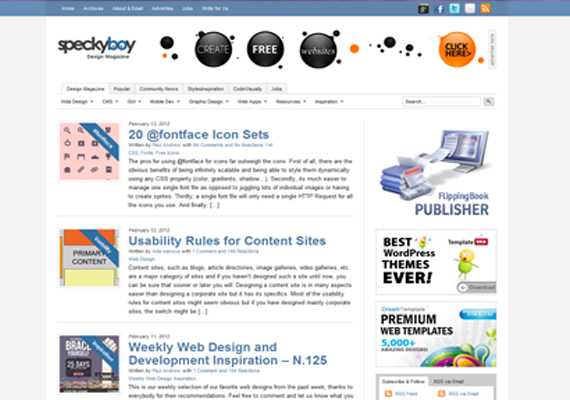 The founder of this blog, Paul Andrew is a good friend and at the same time he is a specialist and this website couldn't be anything else than an impressive resource to check on a daily basis.
11. Hongkiat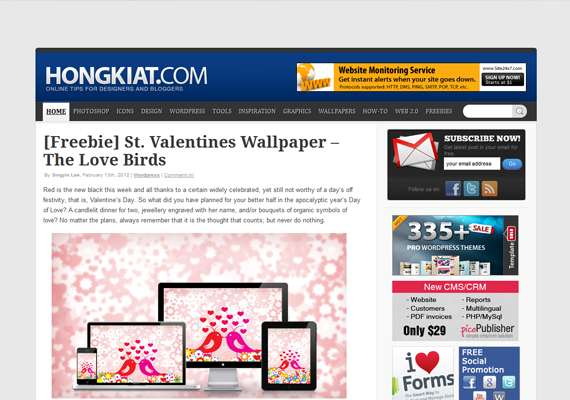 Hongkiat is another name that is associated with quality and interesting posts. The posts are really good, another positive feature being the variety of topics. The offer isn't only for web designers, any type of designers may visit it and he surely won't regret.
12. A list apart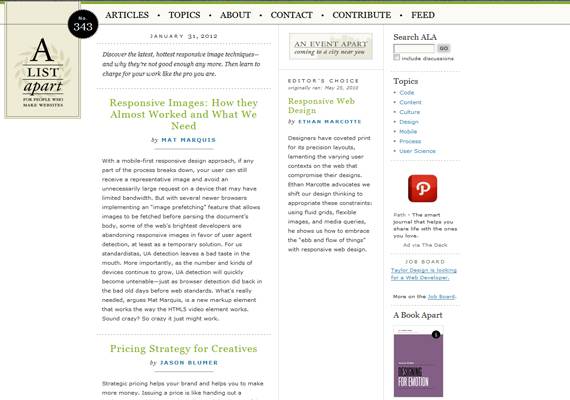 It's really a unique blog; the huge majority of the blogs prefer a more personal style, very informal while this one is very official, the posts looking the same as small chapters from a book. As you probably guessed, the information is high quality and surely deserves your visit.
13. Vandelay design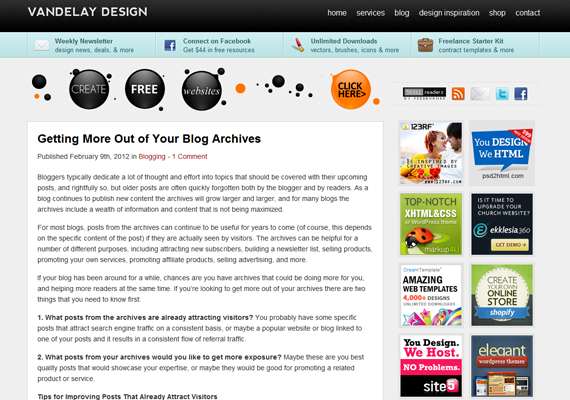 This is not only a blog, as the previous one. Vandelay design is a portfolio and it contains this amazing resource. I consider that, by having inserted such a blog, there is no other better strategy of self-promoting.
14. Onextrapixel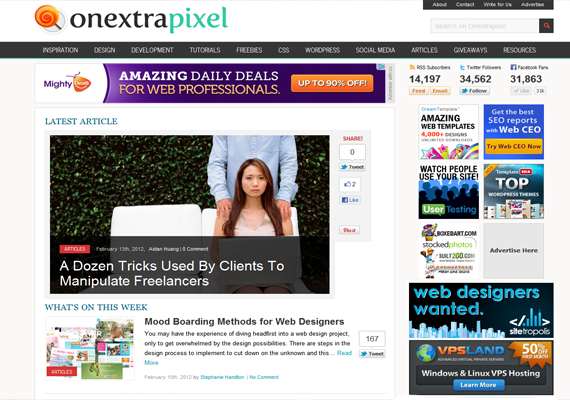 The same as Hongiat, Onextrapixel is a great blog and a respectable designer should have these bookmarked.
15.  Slodive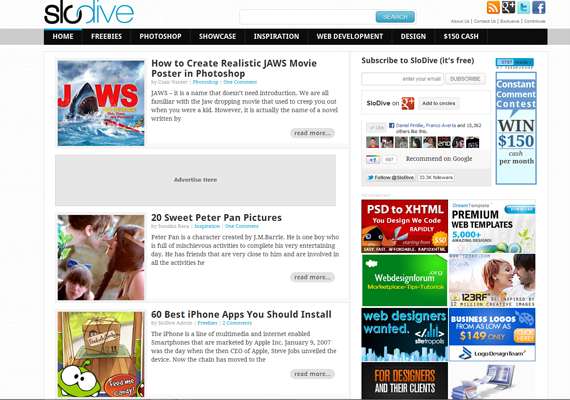 The last blog but not at least as importance, it is a source of information and inspiration. Slodive seems to be the perfect blog when you want to take an active break (you don't get out from your office, but don't work effectively on the projects).
In the end, I hope to appreciate this post and of course, to visit the blogs presented and get advantages from them.
Guest Post
James is a creative designer, blogger and a active developer of webmaster tools. He maintains a network of blogs and tried almost all known hosting company services. He maintains few hosting advisory blogs where he writes his experiences about hosting companies like iPage and others.