Graphic Design: Common Mistakes And How To Avoid Them
Are you taking your first steps into the world of graphic design? Perhaps, you're an experienced graphic designer but take your professional development seriously? Whatever your reasons or motivations are, it is always good to push yourself to improve your craft and work on new techniques in order to expand your repertoire of tricks. This article will discuss some common mistakes that even seasoned professionals in the graphic design industry make from time to time. Don't get discouraged if you make a lot of these mistakes already. Mistakes are an opportunity to learn and grow as graphic designers and humans, so don't take it too personally. Read on to find the common mistakes you have been making, and some concrete ways to correct your course in order to become a much stronger graphic designer.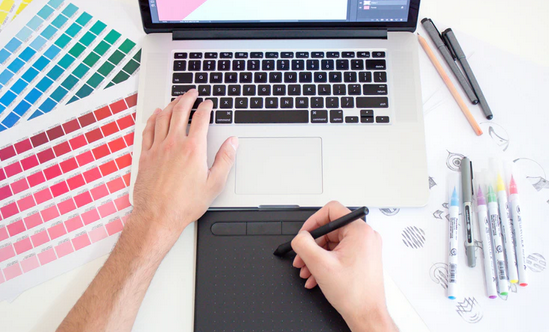 Too many fonts
    Using a bunch of different fonts is a mistake that many beginner graphic designers make. These decisions are often made from the right place but do not contribute to the overall product as the graphic designer would intend. You want to strive for consistency and easy reading when it comes to your font choice, so, for this reason, we suggest sticking to only one font that is easy to read. There are some exceptions, such as wedding invitations, which often use a fancy font similar to cursive writing. Try to keep your fonts consistent and simple in order to avoid overwhelming the reader.
Bad stock images
Sometimes it is fine to use stock images, and in some cases, it is actually necessary. However, it is recommended to avoid using excessive stock images, particularly bad ones. Whenever possible, try to take your own high-quality photos to use for your graphic design projects. This will help mitigate costs, give you more control over your materials, and help you feel better about the overall outcome of your graphic design project.
Not taking advantage of free offers
Many people who are involved in the graphic design industry spend hundreds or even thousands of dollars on software, presets, backgrounds, or other materials for their graphic design projects. This is not always a bad thing, but one overlooked thing in the industry is the amount of completely free material available online. We aren't talking about illegal torrenting either, these resources are completely legit and free. You can check out free lightroom presets at https://parkerphotographic.com/1000-free-lightroom-presets/ which offers a multitude of lightroom presets, among other tools. Many people spend large sums of money on packages which include things like Lightroom presets, but this is unnecessary. You can save large sums of money by getting professional quality resources online, and spend that hard-earned money on something else to enhance your graphic design setup.
Colour schemes
Using colour schemes in your graphic design project can be a great way to make your finished product look sharp, consistent, and ready for consumption. However, using a bad colour scheme can have the opposite of the intended effect. Try to keep your colour scheme relatively simple, or use a complex background image with plain text over top. Mixing and matching crazy patterns or colours can often overwhelm people. By effectively utilizing colour schemes to your advantage you will be much happier with your finished product.
Using the wrong medium
Sometimes you think a certain project would best be displayed on a particular medium. Unfortunately, your instincts can't always be right. Sometimes it can be helpful to print a project on a number of different mediums, in order to see which will best suit your needs.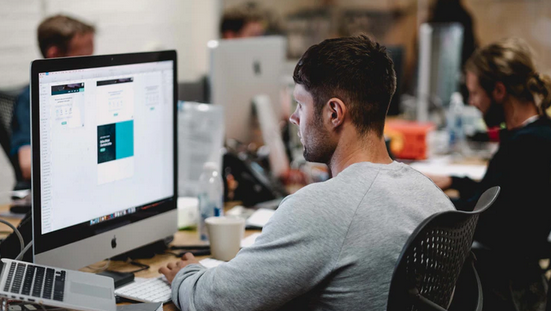 Not saving
If you rely on digital software then it is essential that you save your work regularly. There is nothing more irritating than doing a few hours of work, only to have your computer shutdown, causing you to lose all that work due to lack of saving. This is simple advice that even a child could follow, so please, save your work!
Hopefully, this article has been helpful and informative on the subject of common graphic design mistakes and how to avoid them. Don't get discouraged if you make a lot of these mistakes already. Mistakes are an opportunity to learn and grow as graphic designers and humans, so don't take it too personally. If you follow this guide you will be more informed and in a better position to make sure that your graphic design projects are as polished as possible. By implementing these tips and tricks you can bet that people will notice the improvements in your graphic designs, which will hopefully generate more interest, which will translate to more work and money for you!