14 t-shirt designs for digital artists and web developers
I know a lot of web developers and designers hangout on SmashingHub so today I figured I will do something fun and pick out some cool T-shirt designs that you guys might enjoy. These funky T-Shirts ooze personality and your fellow colleges will high five you for sporting one of these while muggles (it's a real word BTW) will stare at your T-shirt for a while and move on. If you are not fazed by the idea of confused onlookers update your wardrobe with one of these fancy T-shirts!
Beer Belly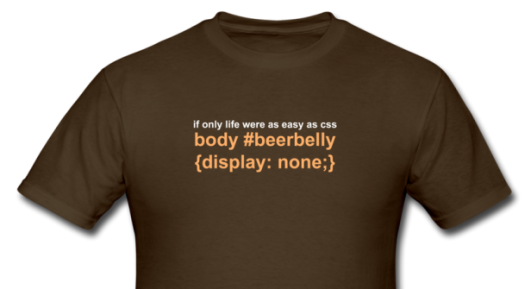 If if only life were as easy as CSS, pokes fun at hiding one's beer belly using CSS display:none property. Get this from spreadshirt
Chameleon Color Inherit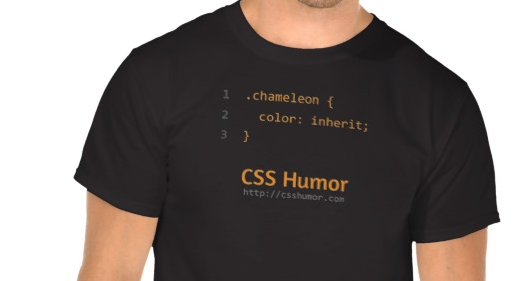 Chameleon color inherit shows you how a Chameleon can camouflage itself with the colors from its surrounding by using the inherit value in CSS. Get this from zazzle
CSS Tee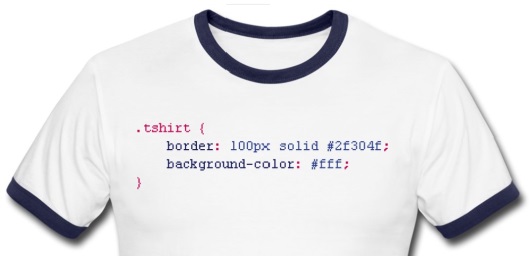 See how the t-shirt is designed in CSS using white background and a dark border ? Get this from spreadshirt
You are the CSS to my HTML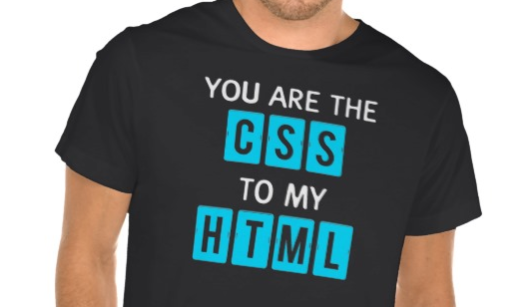 A T-shirt that shows how CSS and HTML were made for each other. Get this from zazzle
Eat Sleep Code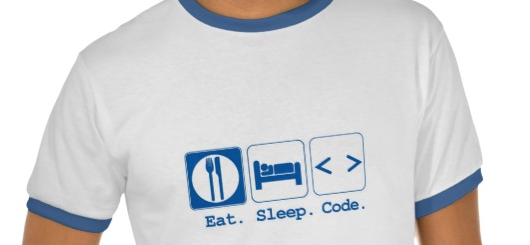 Possibly a coders version of eat, sleep and breathe. Some of the coder folks I know would say it's more along the lines of eat, drink & code. In any case if you agree with this you can grab the t-shirt from zazzle
Freelance Designer T-Shirt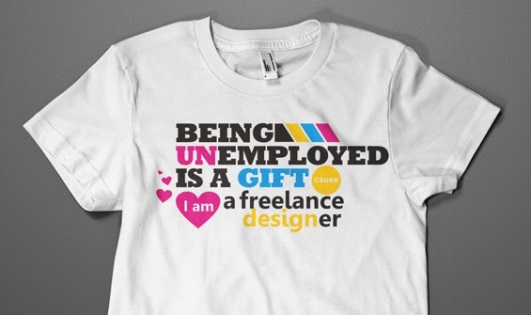 You will probably love this if you are a freelance designer. This is a t-shirt design template and you can edit the text to suit your needs. Get this from Graphicriver
I test my code in production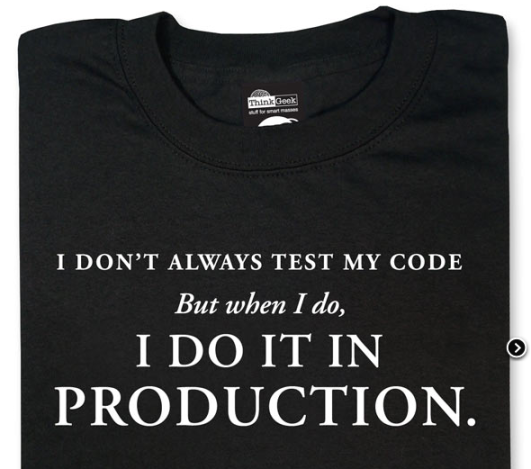 I don't always test my code but when I do, I do it in production. Devs probably like this, but do yourself a favor and don't wear this one to work. Get this from thinkgeek
I'm Here Because You Broke Something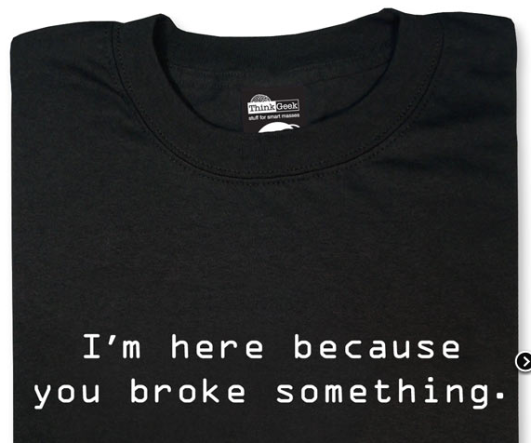 This one that says "I'm Here Because You Broke Something" is for all you developers who are on-call. Ever felt this way when you get a call late at night? Again this is not something I recommend you wear to work. Get this from thinkgeek
http://ster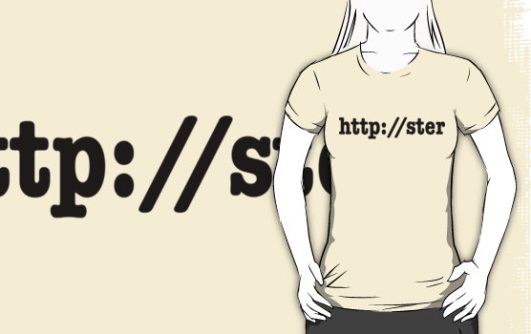 This is for all the hipster out there…Get this from redbubble
Don't Use Tables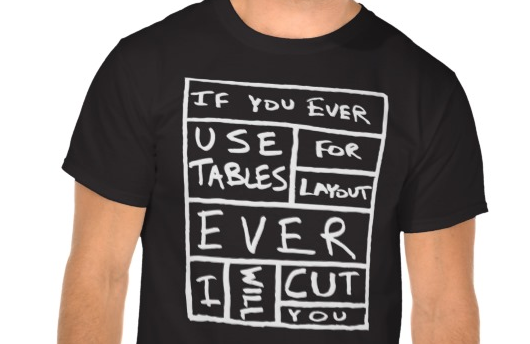 Experienced web designers and web developers share a common enemy tables, they avoid it like the plague. They probably are not kidding when they were this t-shirt. Get this from zazzle
IE Bugs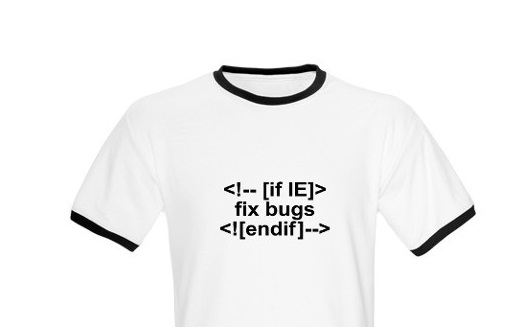 One browser web developers can't stand.. IE. Lot of them would have had to write bug fixes to get their sites working properly on IE and understandably they are pissed about it. Get this from cafepress
Give me a break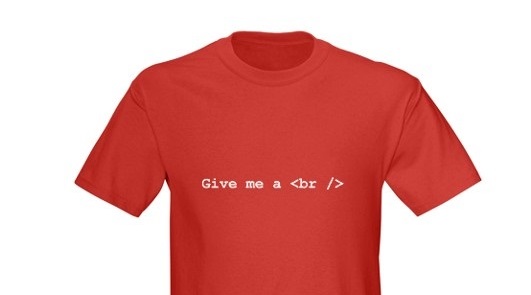 is an html tag used to add a break in to an html document.. Get this from cafepress
There is no place like 127.0.0.1

There is no place like home. Here they have used 127.0.0.1 the IP address reserved for localhost. Get this from thinkgeek
I am hoping you guys would have seen some other cool T-shirts that will look good on designers and developers and will share those with us in the comments below.