Video marketing for e-businesses – The inseparable part of their marketing campaign
Video marketing is certainly the newest member of your promotion toolbox. Despite knowing this, you may still keep nurturing your doubts about whether or not it is indeed worth considering videos for marketing for business. Whenever you think of video marketing, the first thing that comes to your mind is the resources that are required to create a compelling video and using it in your marketing campaign. You ask the marketing experts and they'll tell you that it's worth it and the reason is not just because everyone else is doing it but because video is undoubtedly the most lucrative and flexible digital marketing tools in the industry.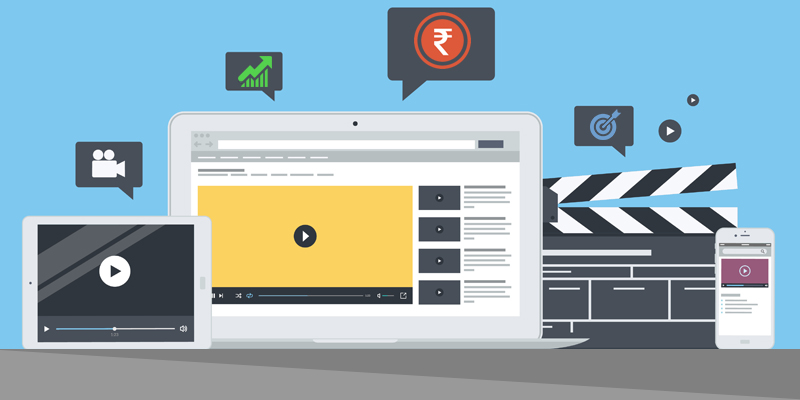 Videos are ten times more engaging and they're more remembered too. Videos have got a potential of provoking a stronger emotional connection with the audiences which ultimately improve conversions. As according to Spiel, a professional video marketing agency based in London, there are increasingly large numbers of online businesses which are considering video marketing.
A few stats on video marketing
As according to Hubspot, every week there are nearly 80% of audiences who watch different types of videos and 56% watch videos regularly.
As per Alexa, soon after Google, YouTube brags about holding the largest online traffic.
On the other hand, Cisco says that videos will constitute 80% of the entire online traffic by the time it is 2020.
Forrester Research has deduced the fact a video of duration 1 minute can consist of 1.8 million words which are more than enough to create the desired impact.
About 60% of the administrators of WordStream say that if given a choice between reading text and watching videos, they would certainly engage in the latter option.
Video marketing is a pivotal part of the marketing campaign – Reasons
#1: The present day customers spend a lot of time on videos
As mentioned above that around 80% of the people online watch videos once a week and 60% watch them every day, this is what drives the number of viewers of YouTube and they can boast of around 4 billion views in a day. With this kind of data, it can be safely concluded that everyone from your specific target audience watches videos. This is the reason why you should invest your time in creating video promotions, web series, ads, educational videos or viral funny videos based on the preferences of your target audience.
#2: Videos offer clear demonstrations of a service or product
Are you aware of the fact that consumers are 4 times more interested in watching a video rather than reading a text on it? Hence, if you're someone who is endorsing a new service or a product, you should definitely create a video to demonstrate how the product works and how your customers should use it. More than 98% of the online audience admit watching a video to learn how a new product works. In case you wish to break the clutter, you can create fun animation videos as they're more refreshing.
#3: Brand Recalls are a guarantee with video marketing
As per data from Hubspot, more than 80% of the clients recollect a video which they have watched in recent times. This is certainly one of the biggest advantages of video marketing as visual contents are interesting and hence they can be easily recalled if you compare the impact with text-based content. When a client watches your video advertising, he not just watches it but also recalls your brand along with the services and products that you offer. Hence this will mean more leads and deals for you. We can't forget the fact that people remember 20% of what they hear, 30% of what they see and 70% of what they hear and see.
#4: Videos promote better SEO for your website
Did you have any idea about the fact that more than 80% of the viewers of videos usually visit the site of the advertiser and continue to watch other videos related to the brand? This is more than enough to understand how video marketing can improve the SEO of the company website. More and more individuals will be driven to your landing pages and videos also upgrade the level of conversions that your site brings in. Adding a video to the landing pages and home page will definitely improve the SEO and also enhance CTR.
#5: Videos can be shared easily
Research reveals that more than 500 times of YouTube videos are regularly watched on social media sites like Facebook and more than 700 YouTube videos are shared on Twitter every moment. Sharing videos is in fact one of the biggest part of online networking and social media has already created a strong impact on using videos as their ultimate form of content. In short, video marketing allows you to put the administration message in front of everyone in the most shareable way.
#6: Videos are more compatible and searchable than text
Among the top 100 listings on Google search engine, videos come at around 80% of the top 100 search results. Increased numbers of purchasers are all searching for your products through online search. After Google, YouTube is the 2nd largest search engine and hence this means that video content will definitely get positioned in the SERPs. Videos are tools which can fit for all sorts of gadgets like cell phones to PCs and hence they're more customer-centric.
We hope that the aforementioned advantages of video marketing for online businesses have guided you on the real power of streamlined video marketing campaigns. Make sure your video marketing is customized for your business.