Tips for Perfectly Placing Video Testimonials on Your Website
Video testimonials are an effective way to increase sales and build brand recognition, but like with any marketing initiative, it has to be done appropriately to work. We've found five places on most company-specific websites where testimonials are bound to receive a lot of views.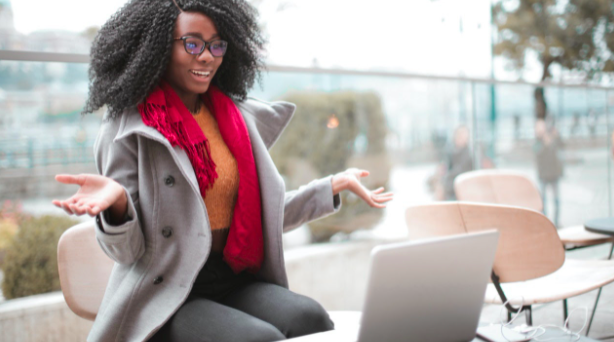 Image Source: Pexels
Top 5 Top Places to Put Your Video Testimonials
1. Customer Page Testimonials
Does your business have a customer page? If not, it's in your best interest to use an app that collects video testimonials and place them on your newly-created customer page.
Not only will this page provide social proof to your customers, but it's also a place where you focus on the consumer. A customer page gives your buyers space to breathe and consider their options without the fear of being bombarded by ads or high-pressure sales tactics.
You should list every single testimonial video that you have on this page. Create a flow by segmenting your testimonials by industry, so customers can interact with people they have in common. Place your calls to action near them to increase the possibility of conversion.
2. Landing Page Testimonials
Although your landing pages won't be found directly on your website, they're still a key component of conversion. Placing testimonials on your landing pages will instantly improve your conversion rate because it sets your customers down a path towards action.
Since prospects don't always trust company-crafted information, a testimonial could be the motivation they need to buy. With the right script, your prospects will willingly open their wallets.
3. Product and Service Page Testimonials
One of the places testimonial videos should be featured heavily is on product and service pages. Why? Because 88% of consumers trust reviews as much as personal recommendations.
When a prospect is perusing your pages, they're looking for as much information as they can, but businesses can't just throw out corporate messaging. Modern consumers won't take you on your word anymore; they need you to establish a sense of trust before they'll buy from you.
Make sure you integrate your testimonial videos seamlessly into the page's design. Otherwise, it will distract and confuse them. Since all of your products/services are different, you can't use the same testimonial each time. Use multiple testimonials to prove the product's track record.
4. About Me/Us Page Testimonials
Modern consumers want to understand your brand, your story, and how you conduct business. Most potential customers will browse your About Me/Us page to find this information.
Testimonials features on your About Me page should be generalized and feature long-term, loyal customers. Testimonials on your About Me page should instill that your business has improved the lives of others over a long period. Allow your customers to tell your story for you.
5. Home Page Testimonials
It makes business sense to put testimonial videos on your front page. After all, this is a highly visited page and a common entry point for early adopters and casual browsers.
Testimonials presented on your home page should be front and center and above the fold, meaning they're placed on the top half of the home page and are easily visible without scrolling. Place your best testimonials front and center to have the best chance of hooking customers.
Your prospects need to see and understand the video before they'll make a decision to click it. Home page testimonials can't be specific and need a decent, bright, and eye-catching static image to improve its click rate. These videos should speak to the effectiveness of your team.