Should you build your website or blog using website builders?
As a blogger without any design experience, the biggest obstacle you will have to overcome is building a fully functional blog. It's not enough to have a concrete plan for your blog such as choosing the hosting and blogging platform where you will write and publish your posts.
The real challenge is making your blog stand out against your competitors from a design standpoint, which involved learning the latest markup language and web development trends.
Enter website builders. The beauty of using Weebly, Wix, Webs, and others to create your blog is that you don't have to learn a line of code to customize your blog's appearance. Instead, you can drag and drop different elements on specific portions of the pages you have created.
While this reason alone should convince you to build your blog using a website builder, you need to consider all factors involved in this decision. Below are the most important ones that you should factor in before deciding whether or not you should build your site or blog using these builders.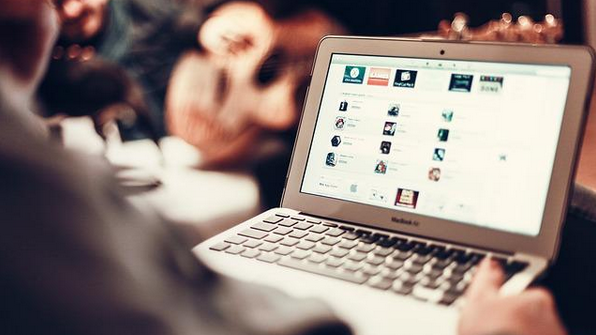 PRO: Build a blog by yourself
DIY websites are fashionable because they help you cut costs from hiring a professional design to set up the blog for you. These let you create a beautiful and functional website or blog from scratch without going back and forth with a designer for changes and revisions. Whatever you envision your blog to look like, you can easily bring it to life using a website builder.
Also, the design offered in website builders is responsive. This means that your site and blog design will adapt to the screen size where you opened the page, whether it's from a desktop or smartphone.
CON: Site design may not be unique
Since website builders only offer a certain number of design templates to choose from, there's a chance that the template you chose from a website builder will be chosen by another user. Even if you change up the design elements, the template will remain identical.
There's nothing wrong with having a same template with another website, but if you want to stand out and become distinct in your market, then it might be best to find a designer who will ensure a unique design for your site or blog.
PRO: Cheap and affordable
Blogging platforms like WordPress and Joomla will require you to purchase a web hosting where you will upload all your files. The monthly payments that will be made to your chosen hosting adds up to the overhead that will be spent on maintaining your site or blog.
Website builders don't have this problem. Aside from the domain name that you will have to purchase, all you need to do is sign up for an account and append it with your domain. You have the option to purchase a premium plan from website builders to access extra features, but it's not necessary, especially if you're satisfied with the service you're receiving from your free account.
CON: Flexibility
The main issue with website builders is its lack of flexibility. Unlike WordPress, in which you can unravel the CMS out of the box by customizing its framework and adding various plugins to supercharge your site or blog, among other reasons, website builders are boxed by the limitations of the features it offers.
As mentioned earlier, you can design your way around your chosen template but won't be able to break away from it. Also, you can only customize your site elements up to so much since there's no way to code your way out of them.
Final thoughts: The pros and cons above should help you decide whether website builders are the best way to go for you. The important thing is that you will be able to come up with a site or blog design that helps you achieve your online goals, costs be damned.