6 Fun Gift Ideas to Surprise a Friend With
Finding the perfect gift for a friend can be challenging. You want to find something that shows how much you care but is also unique and fun. If you're struggling to come up with ideas, here are six fun gifts that will surely surprise your friend: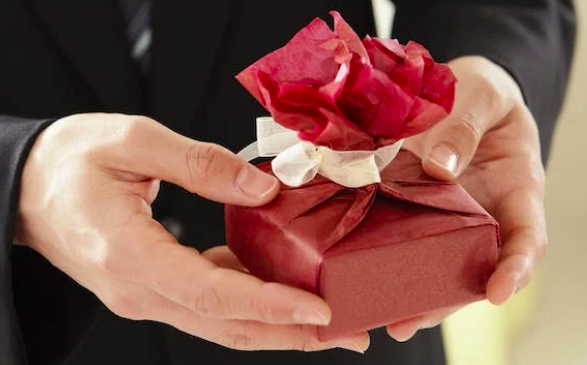 1. A personalized Mug
Mugs are one of those household items we use daily, so add a special touch to your friend's morning cup of coffee with a mug customized with their name or favorite saying. However, there are a few things to remember when choosing a mug for your friend. First, consider their favorite colors and patterns. You can find mugs in just about any color or style. Second, think about what message you want to send with the mug. Whether you want to encourage them to "coffee strong" or show affection, there's a mug with the perfect message for your friend.
2. A Subscription to Their Favorite Magazine
Make sure your friend never misses an issue of their favorite magazine by gifting them a subscription. This is an excellent gift for friends who are always on the go and may not have time to pick up a magazine at the store.
To choose the perfect magazine for your friend, consider their interests. Do they love fashion? Makeup? Cooking? There are magazines for just about every topic. And finally, don't forget to include your friend's mailing address so they can start.
3. A Custom-Made Piece of Jewelry
Jewelry is a great way to show your affection for a friend. And with so many options available, you can find the perfect piece to match their style. You can also choose a gift to celebrate a milestone in your friend's life, like a new job, promotion, or childbirth. And if you want to make the gift even more unique, have it customized with their initials or name.
A lapel pin is an excellent option for men or women who suit up for work every day. For personalization, look for a company specializing in custom lapel pins to create a one-of-a-kind gift. Various choices include modern nose pin design, die-cast pins, enamel pins, or printed pins. You can also find a wide range of finishes, from gold to silver to antique. These pins are also affordable, so you can get a few for your friend without breaking the bank.
4. A Basket Filled With Their Favorite Treats
What could be more fun than surprising a friend with a basket full of their favorite treats? This is the perfect gift for any occasion, from a birthday to a holiday. Your friend will surely appreciate the thoughtfulness in choosing the right treats for them.
There are endless possibilities when it comes to filling a basket with treats. You can start by considering your friend's favorite foods. You can fill the basket with chocolates, cookies, and cake if they have a sweet tooth. You can include chips, pretzels, and nuts if they prefer savory snacks. You can also add a few healthy snacks like fruit or nuts. You can also mix and match to create a basket that has something for everyone.
Don't forget to personalize the basket with a special note or card. This will make it even more special for your friend. They will surely appreciate the thoughtfulness in choosing the perfect gift.
5. An afternoon at their favorite spa:
Help your friend relax and rejuvenate with an afternoon at their favorite spa. They can enjoy a massage, facial, some time in the sauna, and other pampering treatments while enjoying some well-deserved me-time. And if you want to make it an extra-special surprise, you can arrange for them to have a treatment they've always wanted to try but never gotten around to. No matter what you choose, your friend will surely appreciate some time spent being pampered.
6. Day Trip to an Exciting Destination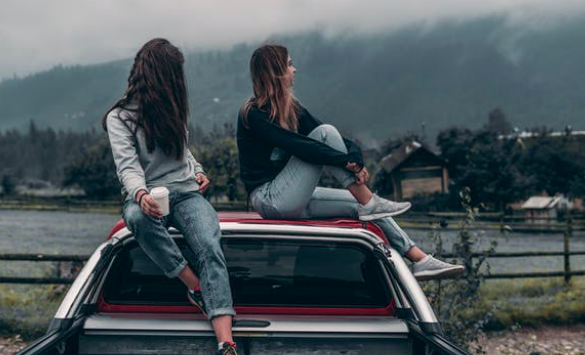 No matter the occasion, a day trip to an exciting destination is always a welcome gift. For friends who love adventure, there's nothing better than spending a day exploring somewhere new. Plus, it's a great way to bond and create lasting memories. If you're stuck for ideas, here are a few destinations that are sure to please:
For the thrill seeker in your life, how about a day of white-water rafting or zip-lining? If your friend is a nature lover, consider a hike through stunning scenery followed by a picnic lunch. The history buff will surely appreciate a castle or ancient ruins tour. Whatever their taste, a day trip makes the perfect gift for that special someone in your life.
Surprising a friend with a thoughtful gift is a great way to show them how much you care. With so many options available, you're sure to find the perfect present for any occasion. And don't forget, the thoughtfulness involved in choosing a gift is what counts. So take your time and choose something your friend will love.