How To Make Your Small Online Business Look Like Something Much Larger
With the internet expanding every day with new companies, location seems less important, as customers are accessible worldwide. This is why getting those all-important sales and collecting potential customer details is now more vital than ever.
Everybody is striving for the same thing in business – to survive and then expand. Every sale counts, and you should follow every possible lead. Central to this is keeping your website up to date and running smoothly, and for those that don't, there is a hefty price tag attached.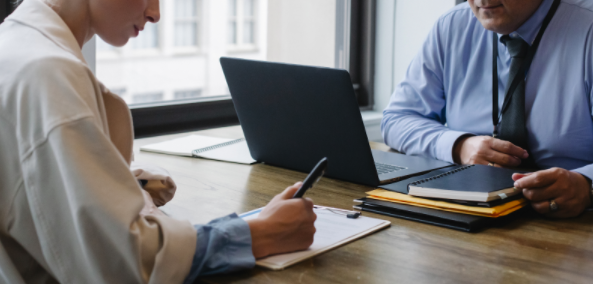 Ensure people can find your website (and they want to stay on it when they do)
Check that your website is eye-catching but that it gets its point across quickly. It may look good, but you need to ensure it is also easy to navigate, as even the best-looking website in the world won't hold the visitors' attention for long if there is no explicit instruction on what to do or where to go next.
If those all-important 'buy,' and sign-up buttons are hard to spot or not where the eye would expect them to be – then your visitor will likely just click away, leaving you without that crucial potential lead or sale.
Keep your visitors well informed on all your products or services your company offers and post updates regularly to bring old visitors back. Making sure, of course, that you have mentioned you will post more information and update products regularly.
Make sure you catch every lead (you'll see why in a minute)
Tempting visitors to sign up for any promotions or company news is a good trick for catching the information (and therefore possible sales leads) of those who haven't brought but may in the future. If you offer a discount for those who sign up, you should find you have more sign-ups than you would otherwise. Experiment how you wish, but anything to engage the visitor or future customer into a relationship with your company and keep them coming to view what you have to offer is vital.
Use your CRM to turn leads into buyers (and keep them coming back)
Keeping track of your customers is arguably the most critical part of your online business, and CRM (Customer Relationship Management) software is a handy tool for this. You can visit monday.com for crm software information and a complete overview of what it can do.
Being able to contact your customers (or indeed any people who have signed up for your newsletter or any of your offers) is like having a 'secret weapon.' Having reliable CRM software keeps all this information in one place, so it is easy to view your customers' details and details of their orders and payment type. You'll also be able to manage your marketing campaigns, so nobody gets left out.
Final thoughts
So the tips on how to turn your online business into something much bigger are pretty simple. Keep an eye on your website. Make sure it is easy to find using SEO and that it is easy to navigate, and post updates to it regularly to keep it current. Give promotional offers in return for sign-ups to newsletters and introduce yourself, your team, and your company to give users a warm and friendly feeling. Invest in CRM software to make your job easier for keeping in touch and keeping track of your customer base.