7 factors to consider when choosing your ecommerce website builder
The business potential from taking your company online is huge. It can be as vast as the Internet itself. A free online store builder is one of the best tools for taking your business online. The design, user-friendliness and layout of your online store will play a major role in how long the visitors are going to stay and make a purchase decision. If you are choosing an ecommerce website builder, make sure to consider the following tips.
#1: Website Design
You have 3 to 8 seconds for grabbing the attention of a visitor. This is where, they make the decision whether to continue checking your product details or not. If you are unable to get their attention in this timeframe, they are likely to leave your online store. An effective ecommerce site will have a few standard elements. It will be professional. It will have a simple design. The navigation system will be user-friendly and the site will be easy to use.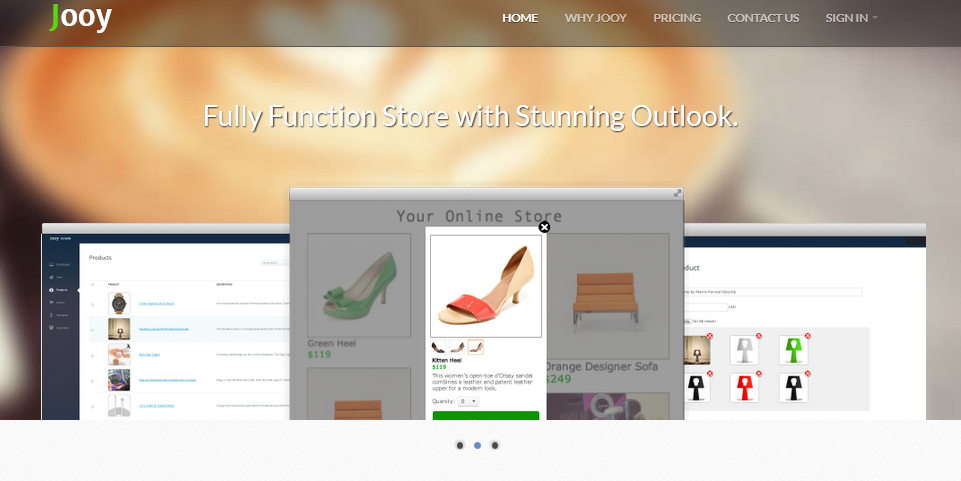 #2: Portfolio examples
Check the portfolio of the free online store builder to view the kind of websites and designs that can be built using their site. The site builder should help you with the following features, else you look for another site. Does the site builder offer you more options for drawing the attention of your visitors? Can you place testimonials on your online store? Testimonials or client feedback help build trust because they help visitors see that your existing customers are satisfied with your products.
#3: Contact options
Check the contact options given by the online store platform. The options should let your visitors and customers contact you easily.
#4: Merchant Account Number
Most businesses and individuals seeking to build an ecommerce store don't understand the importance of Merchant Account Number. When you create online store using a free service, ask the site if they enable you to open a Merchant Account. It may cost you but without it you cannot accept payments from your customers. At the same time, keep in mind that some merchants don't accept the common payment methods, even certain credit cards. So it will be worthwhile to do some research and make some queries before choosing your online store maker.
#5: Mobile Friendly
With the sale of smartphones eclipsing the sale of PCs and Macs, the need for mobile friendly websites is at its highest ever level. Make sure that you choose a mobile friendly online store maker so that your store reaches a larger customer base that wants to browse your products on their phones.
#6: Hosting reliability
Before you sign-up and begin building your ecommerce site, inquire about the hosting services of the company. Most importantly, check their customer support services. They should be accessible by Live Chat, E-mail and phone. Check their response time and check if their support executives are friendly and concerned. Your business will depend on driving customers to your online store. So you have to be sure that your site is always up and running and loads fast when people visit it.
#7: SSL Certification
Another important consideration when choosing a mobile friendly online store maker is that it should offer SSL certificates. Shoppers are more knowledgeable than ever before and they are not likely to shop on a site that doesn't offer secure payments.
Make sure to consider all these factors when choosing the right ecommerce website builder. Many modern top eCommerce website builders make it easier for you to build your store yourself. But knowing a few technical and financial aspects and requirements will help you get the most out of your experience when putting your business online.