11 top tools for creating infographics that rock
Studies have been published that reveal how powerful visuals and infographics can be, compared to written words.
Whether you want to effectively market your business, better communicate with your friends or generate some viral activity for your business, infographics can make a lot of difference.
A recent study published by Alltwitter revealed that having infographics in your blog posts could increase the chances of people actually sharing your posts by up to 832%.
A similar study by The Poynter Institute, The Estlow Center for Journalism & New Media, and Eyetools.com also revealed that when it comes to getting people to pay attention to content online, bigger images are more likely to entice visitors to check out your content and retain their attention.  The study revealed that bigger images can increase reader's engagement with content by up to 600%.
In other words, infographics are powerful and if used wisely, the right infographics can lead to an unforgettable experience for you.
However, when it comes to creating infographics it's important to note that it's all about having the right tools; just like CMSs like WordPress and Drupal are important to blogging and an app IMCreator is important for building quality HTML5 sites, having the right tools can make or break your infographics.
Here are our 11 top software for creating infographics that rock, check them out and let us know what you think: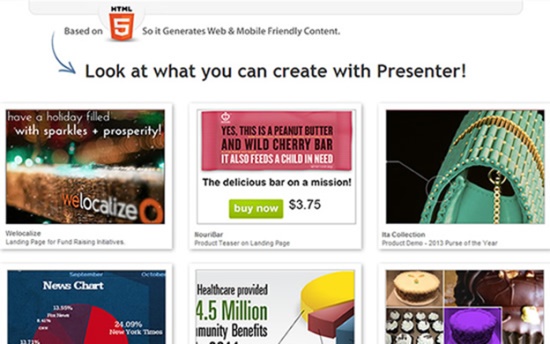 EWC Presenter is a top choice due to its simplicity and ease-of-use; it's also getting a lot of press lately so it's an app to check out.
Presenter is currently in beta so you can use all the features provided for free; it allows you to create infographics and embed vectors and assets to make your infographics look cool. You can save and download your infographics so you can use and embed them on your site or social networks.
EWC Presenter is fully HTML5 and also does a lot of other cool things like creating presentations, animations and banners.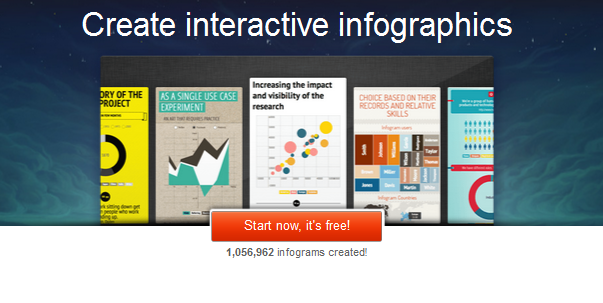 With over a million infographics already created with it, Infogr.am is one of the top apps online for creating cool infographics.
It allows you to create charts, bars, full infographics and different forms of visuals. There are several templates and options to create the infographic of your choice.
You need an account to create an infographic with Infogr.am and you'll need to upgrade to PRO to download your infographics.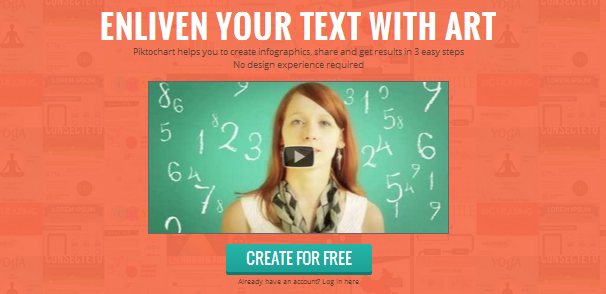 With premium designs and a powerful editor, Piktochart guides you step-by-step towards creating powerful infographics.
Some interesting facts about Piktochart is that it over 700,000 infographics have been created with it, it has over 400,000 users and over 100 themes for you to choose from.
You can either create a free account on Piktochart or upgrade to PRO to access better features.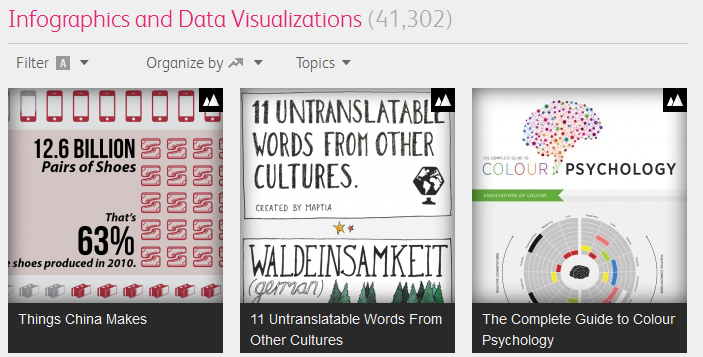 Visual.ly is another interesting tool that allows you to create good looking infographics; Visual.ly is a community of over 50,000 developers and it allows you to create infographics by editing existing templates on the site.
To create your infographics, you need to start by selecting a theme of your choice, linking your Twitter or Facebook account and then customizing your infographics.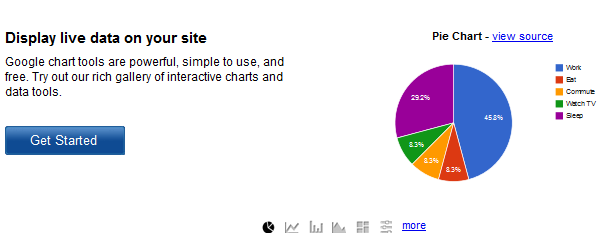 This is Google's attempt at helping you create visuals that rock.
Google Charts is a product of Google Developers and it allows you to create graphs, bars, columns and different types of charts. It is free and easy to use as well as HTML5 compatible.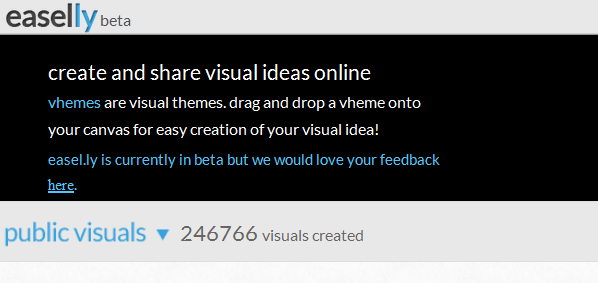 Easel.ly is a beta app that allows you to create and showcase your infographics.  You'll be presented with a simple, easy-to-use interface and creating an infographic is as simple as dragging and dropping elements of your choice.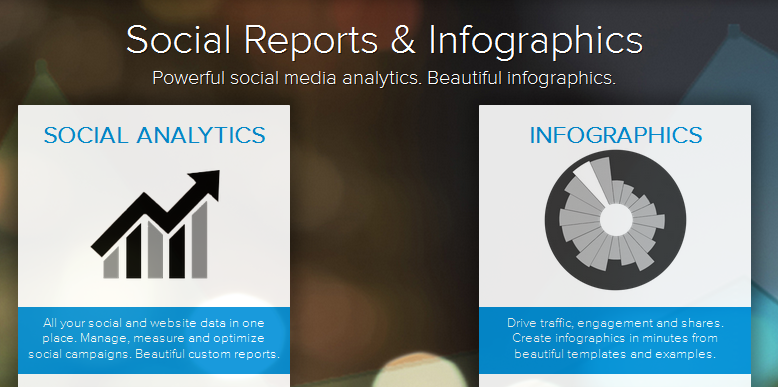 Venngage helps you take your infographics to the next level by allowing you to not only create cool infographics and charts but also by allowing you to embed your infographics on blogs and websites and track how people are interacting with your infographics.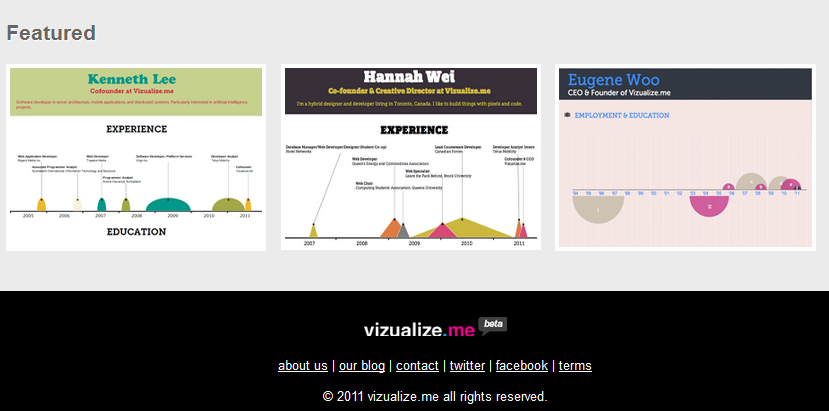 If you think there's only one way to create a resume, then Visualize.me will change your mind; it's an app that allows you to create resumes in form of an infographic. In other words, surprise your employers/clients with an infographic resume and get the job.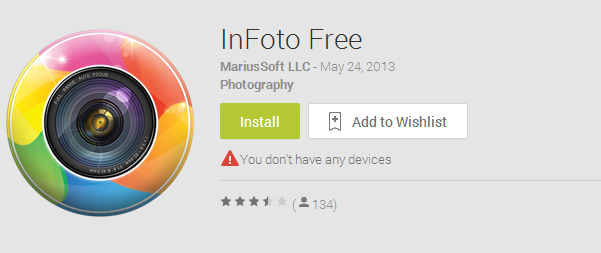 Unlike the other apps already mentioned in this article that are online apps, InFoto Free is an app for Android phones that takes the EXIF data generated by your Android phone when you take pictures with it. It then uses this data to create good looking infographics for you.
In other words, it makes creating infographics on your Android phone significantly easy.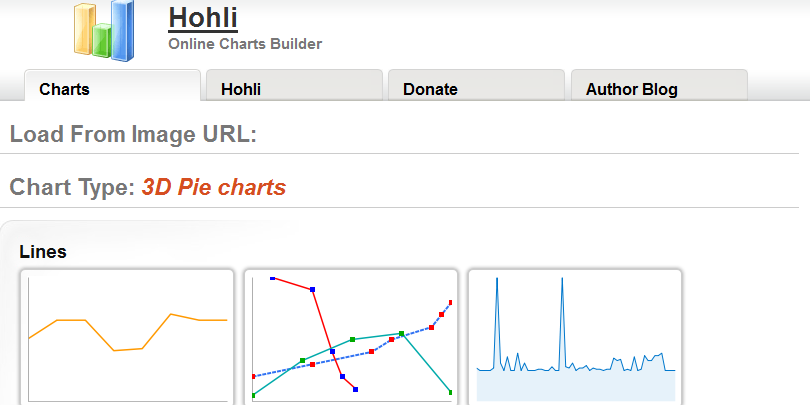 Built based on the Google Charts API, Hohli charts makes it extremely easy for you to create good looking charts whenever you want.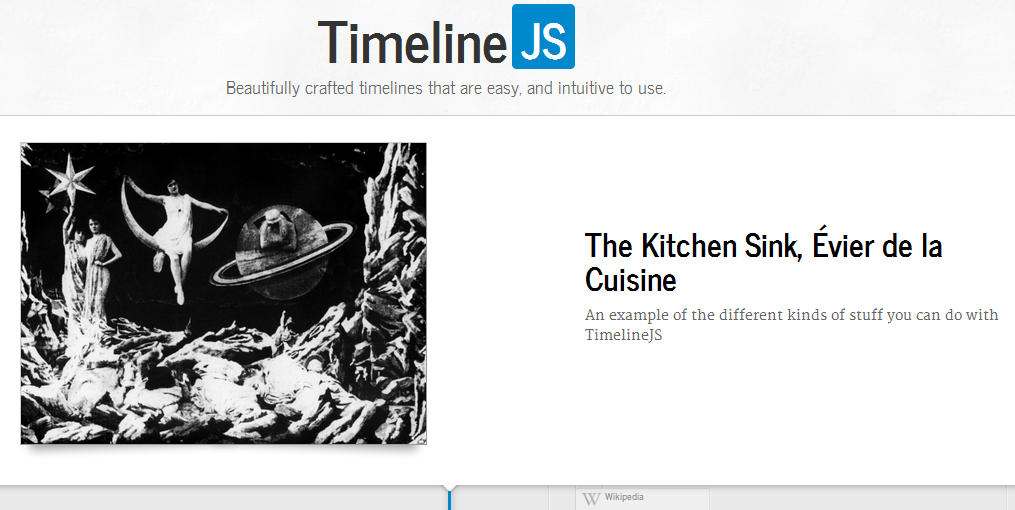 If you want to create an infographic that shows a timeline of all your activities online by pulling data from all your social profiles, including Twitter, Facebook, Youtube, Flickr, Google Maps and more, Timeline JS is just the app you need.
Conclusion
Whether the tool of your choice is EWC Presenter or Piktochart or Timeline JS, all the tools featured above are unique in one way or the other and they make it very easy for you to create good looking infographics.
Check them out and share this list with your friends. Also, let us know your favorite apps for creating infographics in the comments section!