60 Useful Web Design Tools You Should keep in Your Toolbox
If you are a web designer the world of internet is full of things that you can use to help you design better. There are so many tools out there, so you are required to know the specific tools that will help you perform specific tasks to make your life a lot easier.
Here is a collection of 60 Excellent web design toolsd that will provide you with both inspiration and execution of your amazing design ideas. We have suggested websites for stocks, inspirational galleries, color tools, a lot of coding related resources etc.
So here is a list of some amazing galleries and communities that boast countless new ideas for you. You can get in touch with other professionals and share your own creation with people around the world. It is surely a great way to become a better designer.
Tip : 40 Excellent Tools for Designers and Developers
60 Useful Web Design Tools You Should keep in Your Toolbox
DeviantArt (dA) is more than 10 years old site, which is an online community and proves to be an amazing source of inspiration as it boasts art submitted by millions of users. The submitted art is of many types from photography to digital art and even flash, texts etc. It also has some good scripts to many softwares like photoshop actions, brushes etc.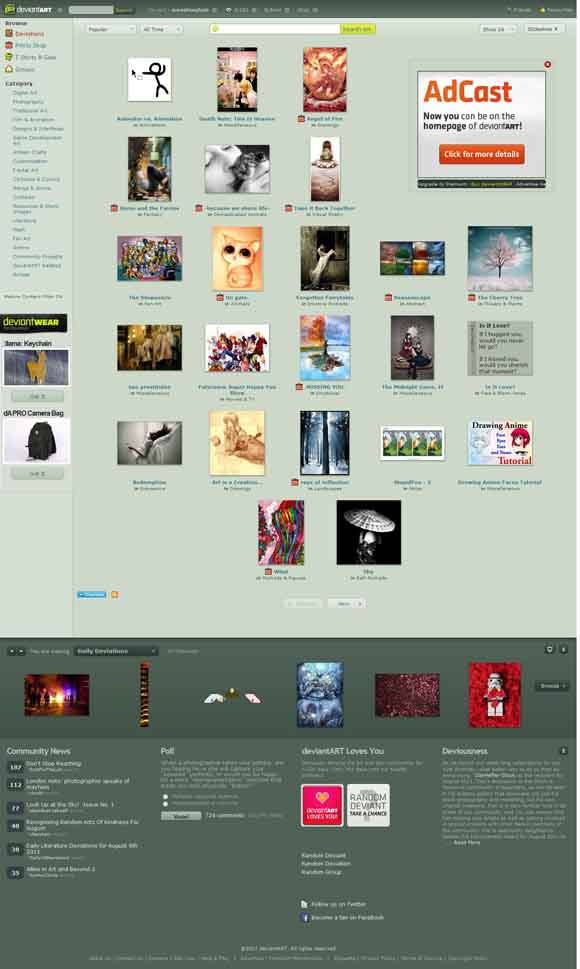 Ember is an amazing place to get inspiration from and sharing it with other people. It has the following categories: graphic design, web design, user interface design, photography and interior design.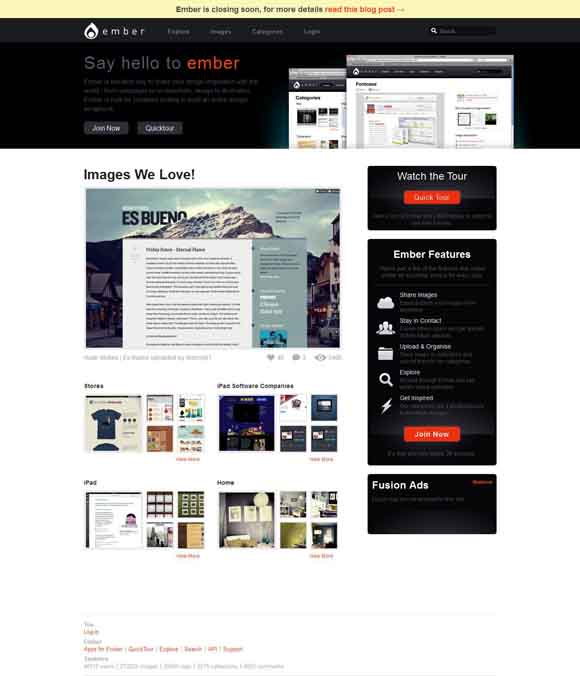 Do you like online portfolio platforms? If so, then Behance Network is one which connects professionals from different industries like photography, fashion and Web Design from all over the planet. It is a great network that provides you with creativity and inspiration and you can make your own portfolio, search for jobs and competitions, exchange tips with others or simply browse.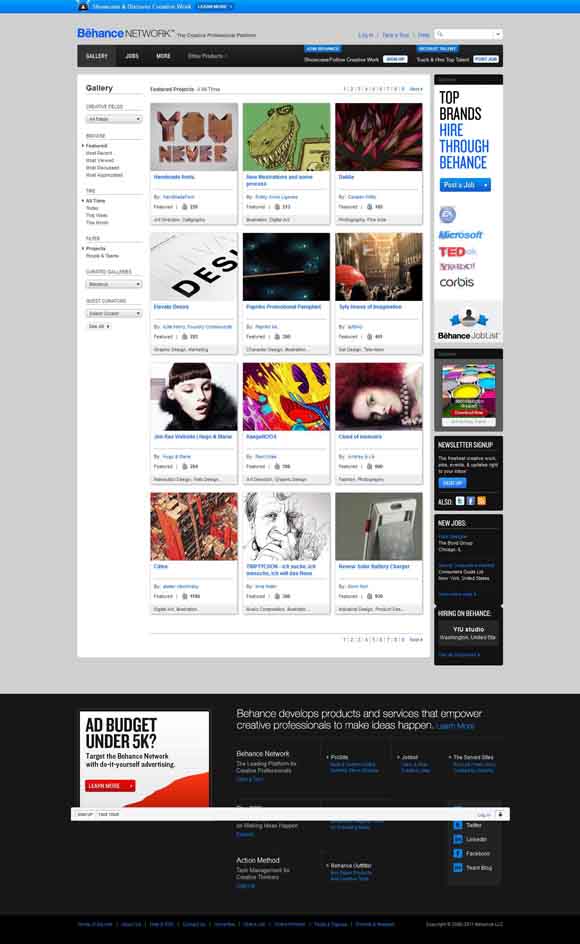 Creattica is a very good gallery in which you can browse and vote other people's work. You can also upload your own designs and let other people do the same. If your designs can also be featured in gallery which has thousands of views everyday. There are many categories and specific ones like motion graphics, book covers and icon design etc are also present.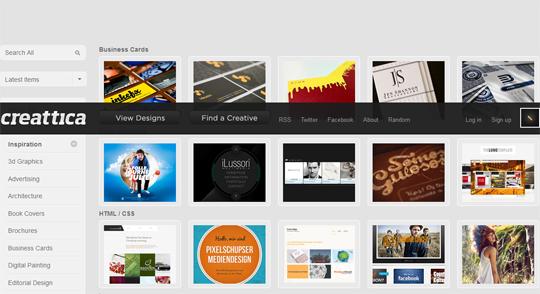 Designers, developers and other creatives share shots—small screenshots of the designs and applications they are working on.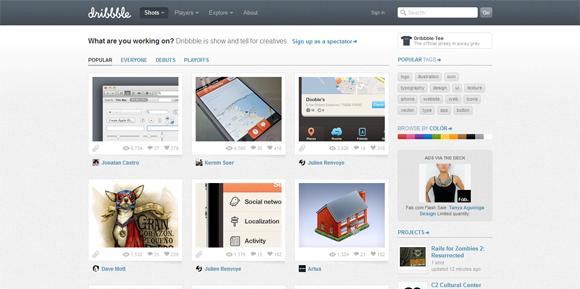 Fonts
The fonts that are already installed on your system are simple and plain and sometimes when you want to get a specific type of font like funky or curly etc for some specific thing, finding that right font can be tough as their are thousands of choices to choose from. So here are a few good websites which let you browse font from different categories.
Free fonts have met their match. You can easily find quality freeware that is licensed for commercial work.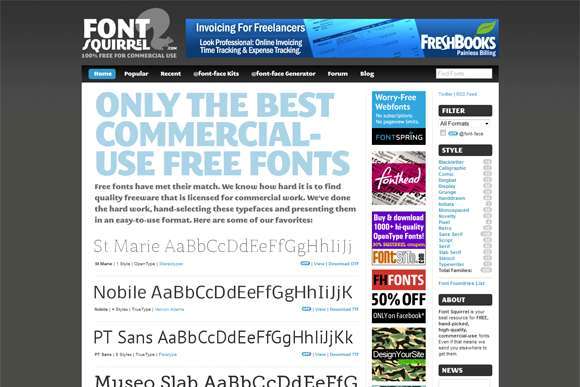 Dafont boasts over 11,000 fonts and also has some amazing links to font-related tools you might need.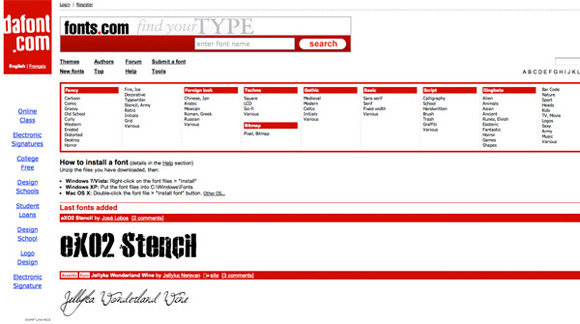 Urbanfonts has more than 8,000 fonts that are divided into different categories.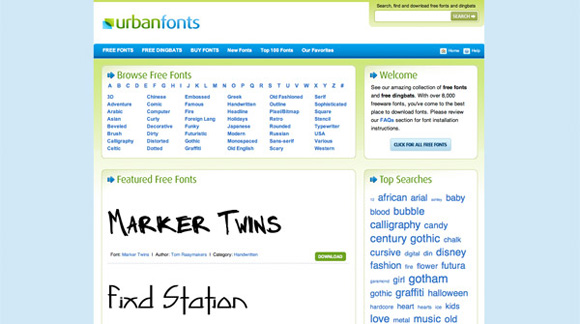 What the Font? is a great font analyzing website. All you have to do is to upload the picture of the font and then the website will analyze and match it. You can take a picture of a design you love from your cellphone camera or upload a screenshot to get it analyzed.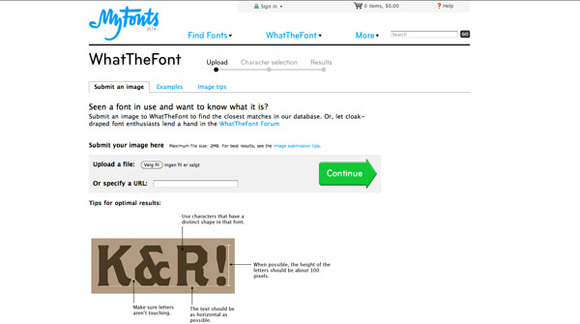 Web Design Galleries
Here are some web design galleries that are updated quite often and boast amazing designs that you can browse through.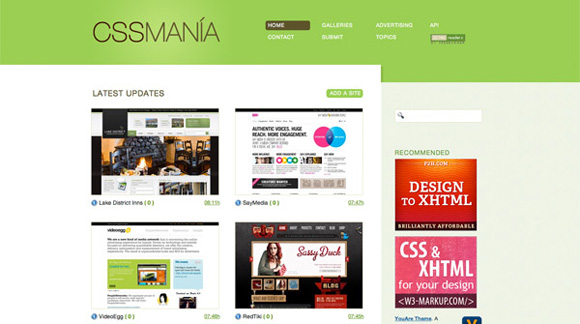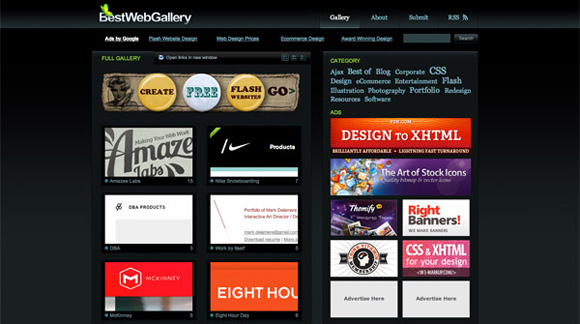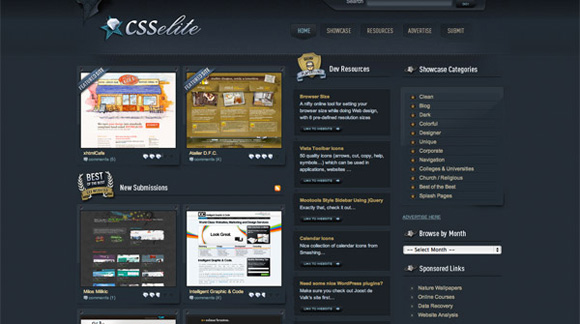 Lots and lots of icon sets are being released everyday on various websites. So here are some good websites to browse for icons that will inspire you to make your own.
IconArchive has more than 32,000 icons, which are sorted into different categories.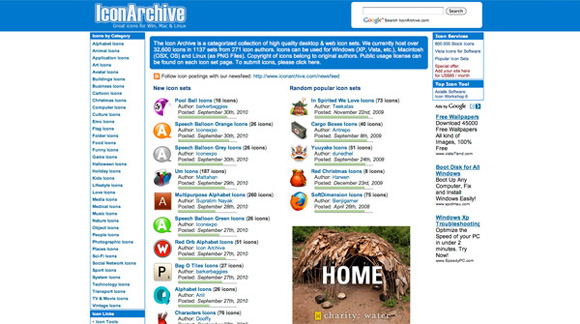 As the name suggests this site lets you search for icons. It was launched in 2007.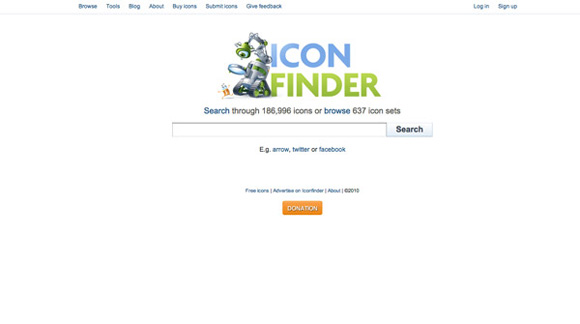 This is a search engine for icons that lets you search for free icons with advanced search filtering and result matching system.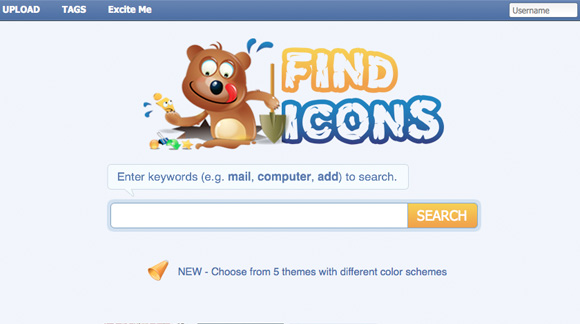 Some times designers required stock photos for designs so here are some sites from where you can get stock photos and illustrations. There are many sites out there but we have only included a few here.
Stock.xchng is a great place to find free-to-use images. It boasts a large collection of images of all kinds, from illustrations to textures. All you have to do is to spend a few minutes looking for the right picture and you will surely find something good!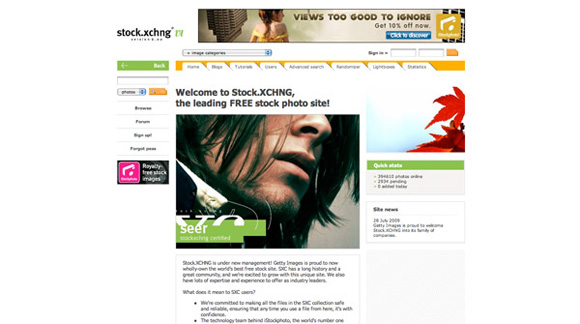 The name of Flickr is enough when we talk about photos but Flickr – Creative Commons is a place where you can find millions of images filed under the specific types of creative commons licenses.
If you want best stock photos and can buy them then iStockphoto is the right place for you. You can not only get photos from here but also illustrations, videos and sound.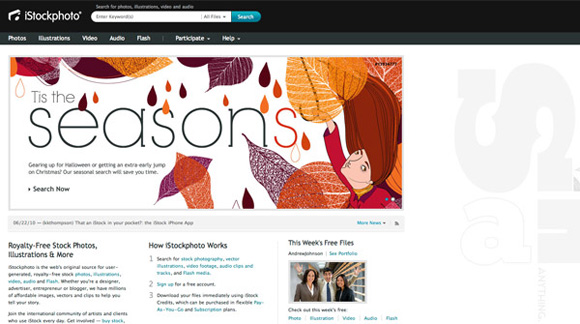 Another great source of Stock for Photos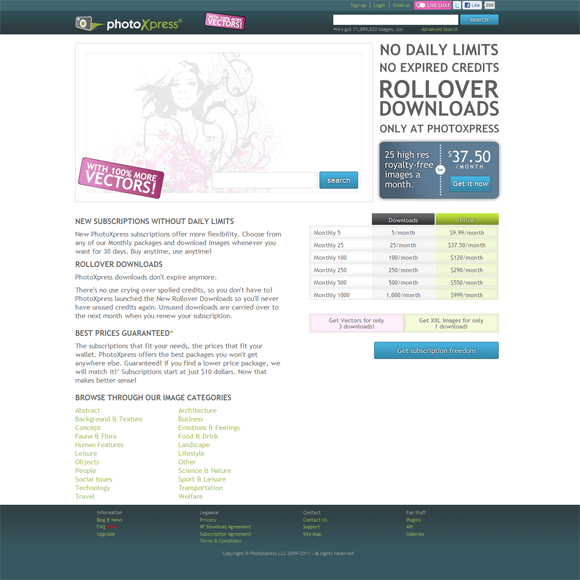 The most important thing in a design is the color combinations. Various palettes can be found on internet with some good tools related to colors.
0to255 is a simple tool that helps web designers find variations of any color.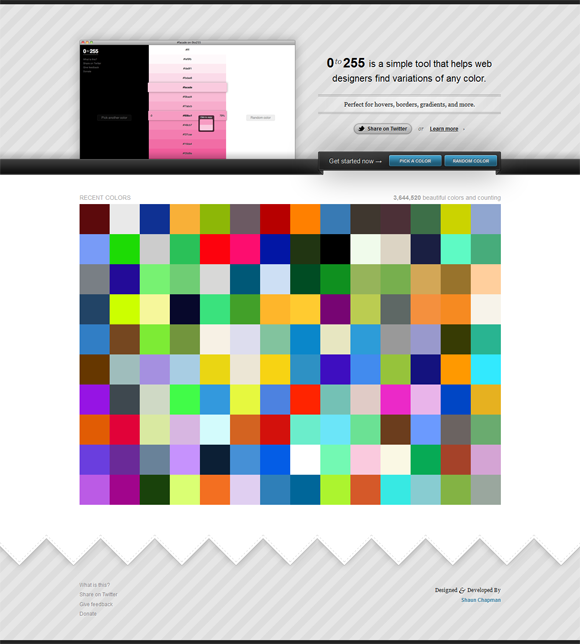 It is a great tool by Adobe which lets you browse, create and share color themes easily. Use it on the internet by using the web version, or download the desktop app – or use it from your favorite Creative Suite program.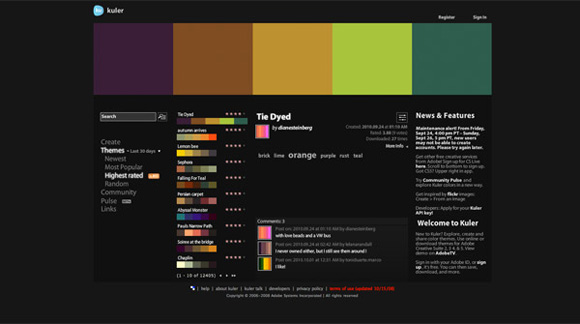 As the name suggests it is a community of color lovers, in which you can create and share colors, patterns and pallettes. You can also discuss present trends with other people, and even shop from the online store.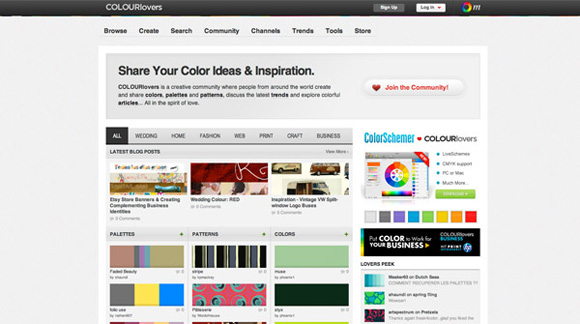 Color Hunter is a website which allows you to create and share color palettes from the pictures.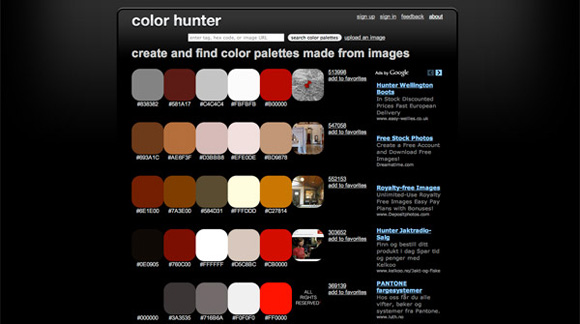 Build dazzling color schemes with software from ColorSchemer.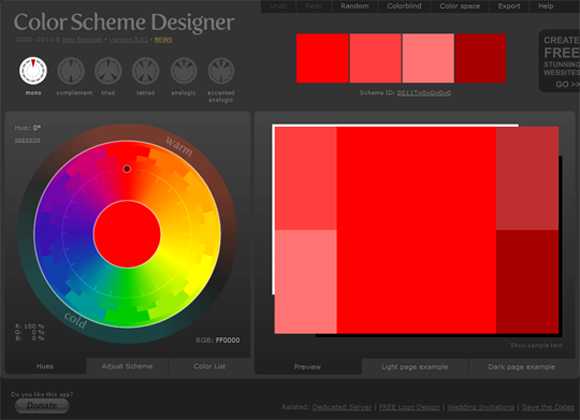 Coding Related Tools And More
Do you code? If so, these websites will be a great help for you. Check them out.
Firebug integrates with Firefox. It allows editing, debugging and monitoring CSS, Html, and JavaScript live. It is the most famous code tool out there.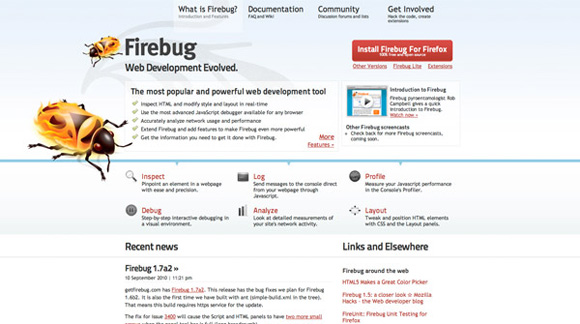 W3C Markup Validation Service lets you check the markup validity of your web documents.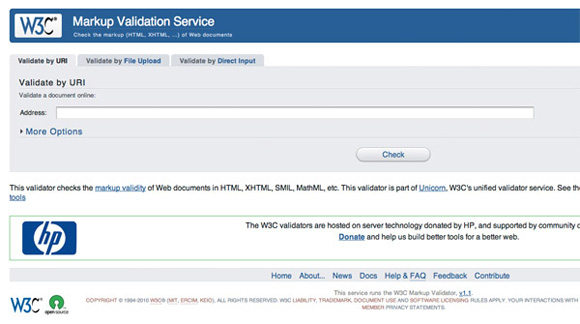 Exactly like the one above, but for html containing CSS and CSS only.
Typetester allows you to do comparison of fonts for the screen online.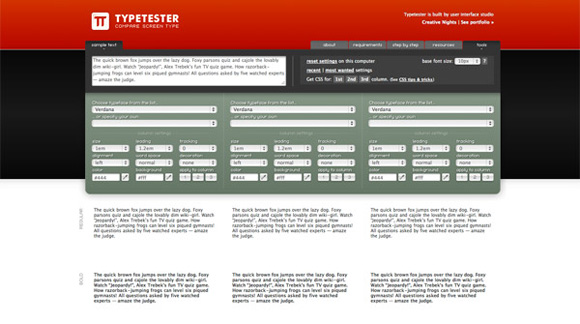 Typeface.js lets you embed custom fonts in your web pages.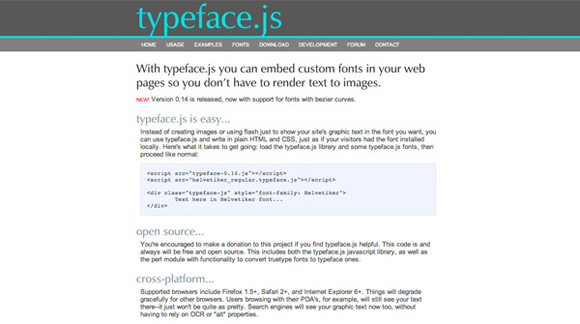 Reflection.js lets you add reflections to your images easily.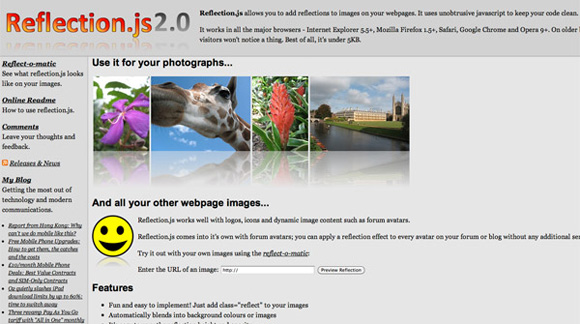 FavIcon Generator allows you to create favicons for your websites easily.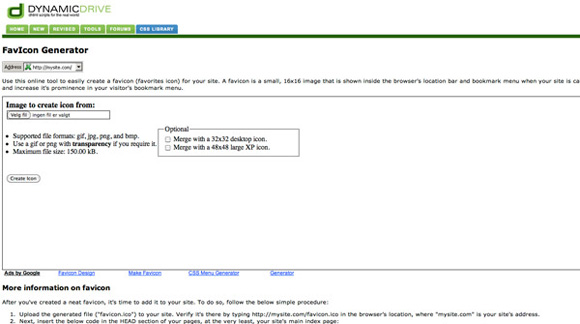 pForm allows you to create a simple HTML form quickly and easily.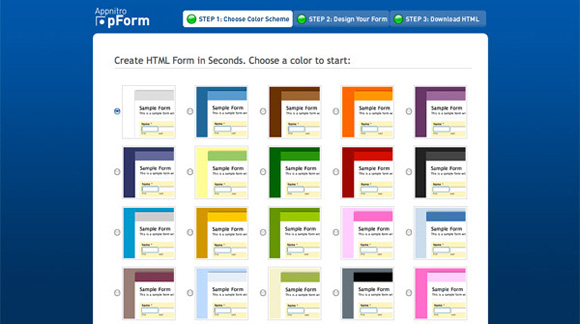 Clean CSS lets you format and optimize CSS.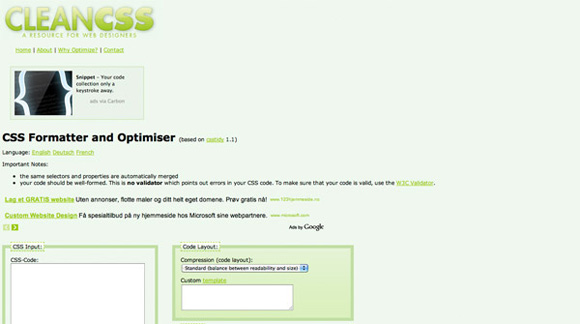 Net2ftp is a web based FTP client.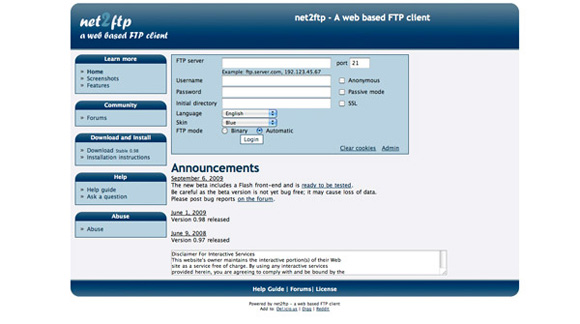 Web Developer Extension lets you add a menu and toolbar to browser with many easy to use web developer tools.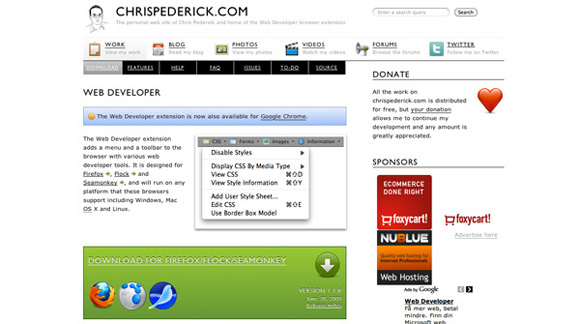 Online HTML Editor is a WYSIWYG editor with rapid response time and it is also able to upload files and save.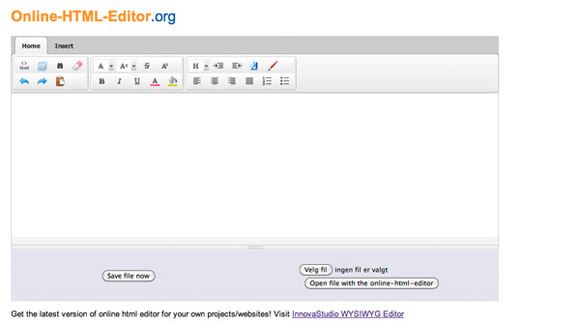 It is unique and handy. Does not require any plugins.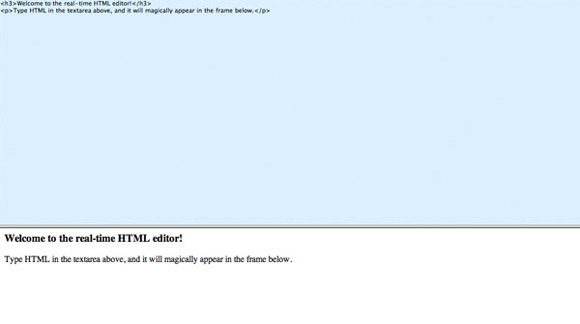 Pencil Project is a great tool for sketching and prototyping. It can make all types of wireframes and UIs. It boasts various built-in stencils, amazing export options and much more. It is a Firefox extension but it is also available as standalone with windows/GNU linux.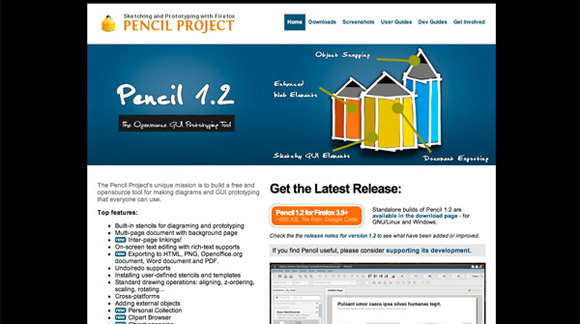 It is a handy online drawing tool. It lets you make diagrams and charts nicely. It provides nice sharing options.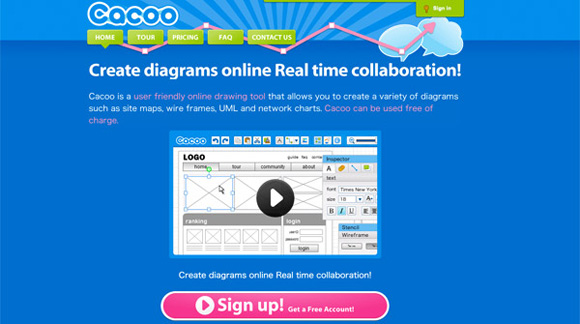 It has a neat interface with drag-and-drop feature. It lets you do website and app mock-ups.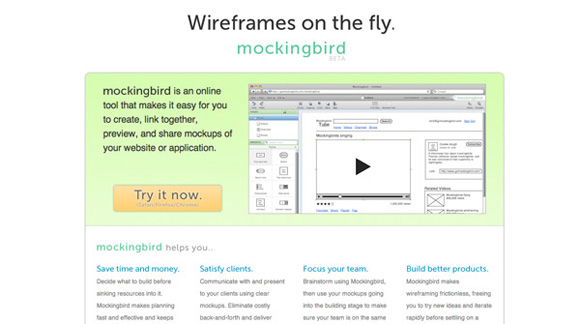 It lets you do standard size specifications for anything e.g envelopes or web banners.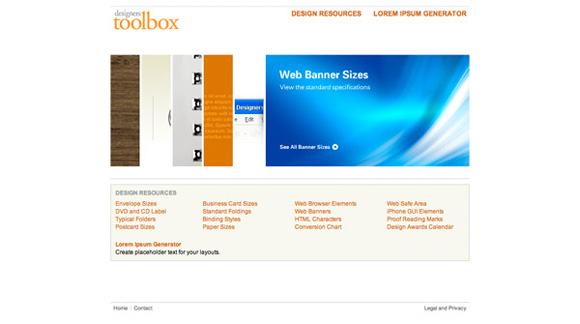 Internet Explorer is supported by Spoon virtualization but is not available on this site by request of Microsoft.

Check Website in Different Browsers
Browsershots is a really good tool using which you can see how your website looks like in different browsers.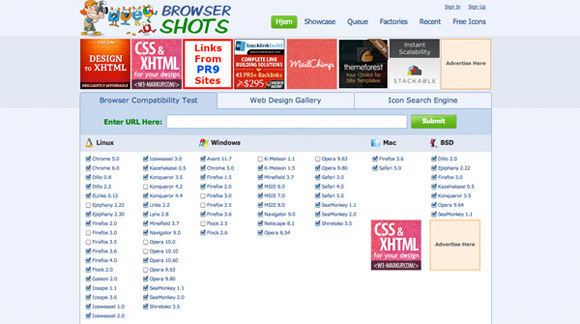 It lets you run various browsers without any extra installation.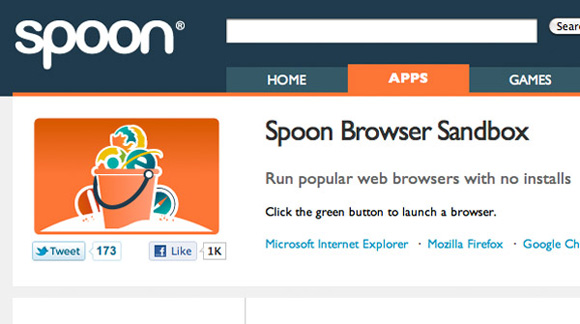 The name says it all. This tool lets you supervise your websites easily and sends you notification when they are down, and also lets you find out why.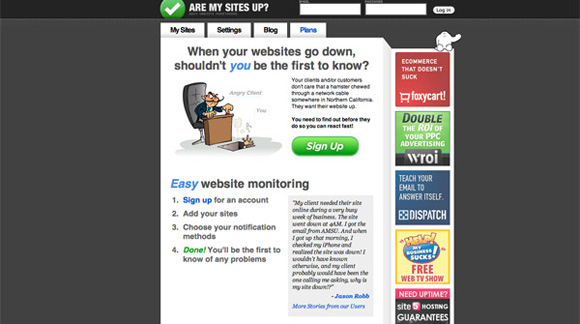 Browsercam allows you to view your web design on different browsers and operating systems and check scripts etc.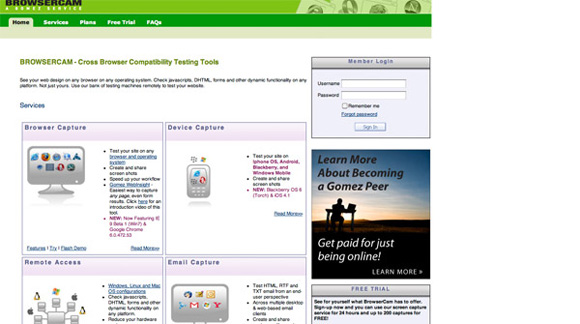 It is a free hosted website analytics solution. Noe you can see who is your audience?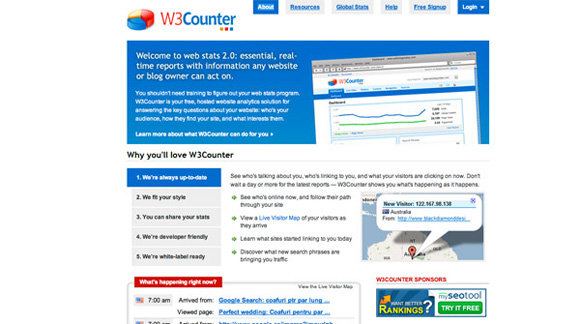 This site boasts great CSS templates that can be downloaded for free.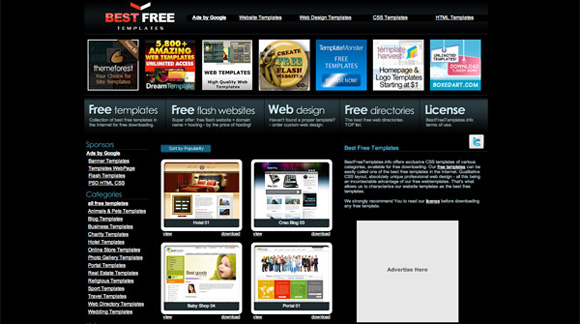 Files, Notes
Some other tools that you should have:
Make online backups and synchronize between different computers with ease. It has some great sharing options and it can be accessed from anywhere.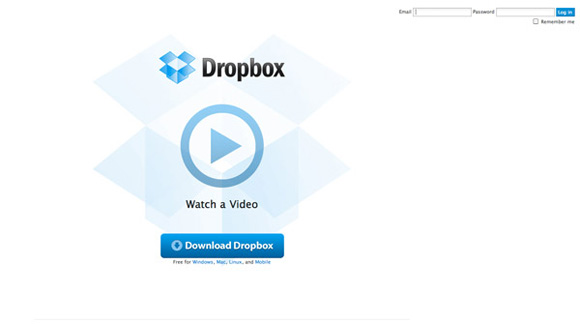 It is an amazing tool for text, web site captures etc. Synchronize between different devices.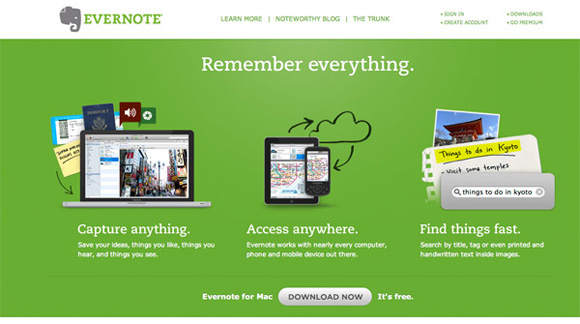 Create and share text documents, spreadsheets, presentations, drawings and forms online. Surely an amazing tool for anyone.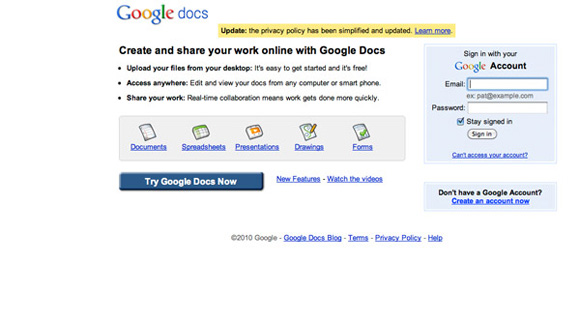 Cheat Sheets
Some great time-saving tools that let you do your work in a better way with both your programming and software.
It has a large collection of cheat sheets.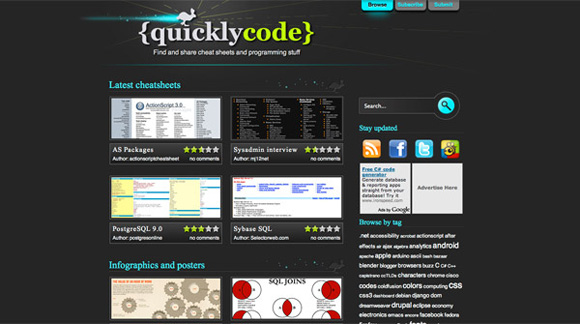 DevCheatSheet is an amazing site with many sheets.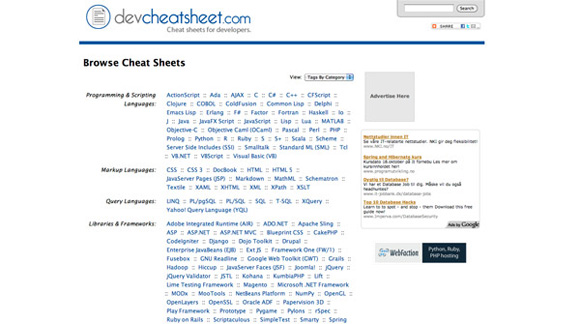 It boasts a collection of over 100 cheatsheets for Spyre Studios. Software shortcuts and much more can also be found here.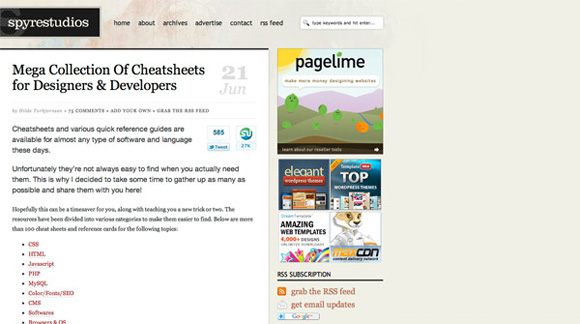 Online Image Editors
Online Image Editors can make editing quite easy. So here are some good online editors.
Obviously, Photoshop! You can do cropping, resizing and other things using it. It also lets you store a some of your pictures.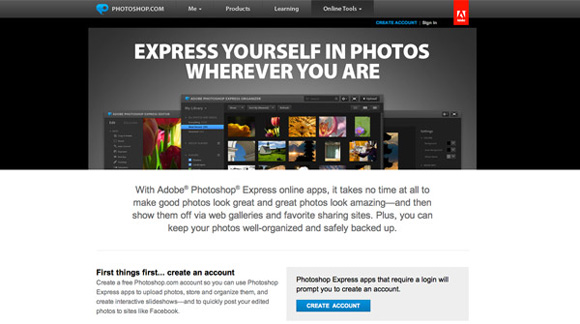 A great tool with many useful features.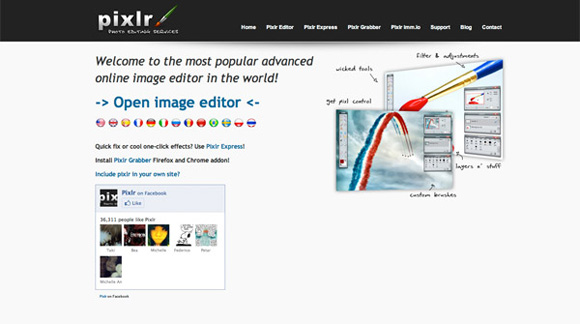 jQuery UI is an open source library of interface components — interactions, full-featured widgets, and animation effects — based on the stellar jQuery javascript library.
Clean is an open source engine for AJAX, that provides a high level interface to work with the AJAX technology.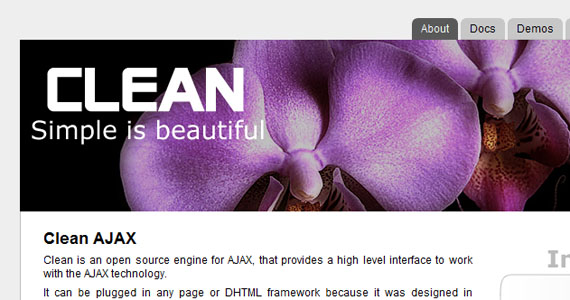 Reflection.js allows you to add reflections to images on your web pages. It uses unobtrusive javascript to keep your code clean.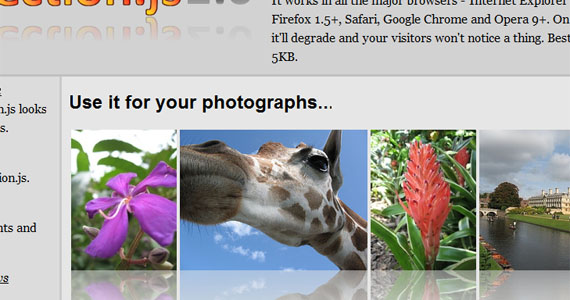 So these were our 60 must have tools for a designer, which let you save time and money, both. Although we can't restrict this list to 60. This tool kit still continue with your additions…..

Which Are Your Favorites?
Tell us which one is your favourite out of these? and do tell us in comments if we missed your favourite tool.