The life of a freelance web developer – 10 ways to keep your sanity
The life of freelancers, as people mostly consider, is the life of a free bird. Service holders consider a freelancer as a worry free professional, who works independently and earns on his whims and fancy…but in reality things are slightly different.
Gone are those days when the people who could not bag a regular job used to work as freelancer. In these days people who are not happy to work under 9-5pm commitment and confident about their skillset can set their career as freelancer, where expertise and professional commitment are offered at global standard. The life of a freelance web developer stands on the same plane, where his hectic work pressure often sucks the normalcy of life.
It is therefore important to keep the balance of life of a freelancer.Usually the factors like the call of job, burden to work independently, money flow, and client feedback play the role of prime factors that keeps a freelancers' life busy and measures his success and accomplishment. It is important to maintain rational approach, which is often called sanity. Are you a freelance web developer? Check here 10 simple ways for keeping sanity while maintaining a hectic schedule.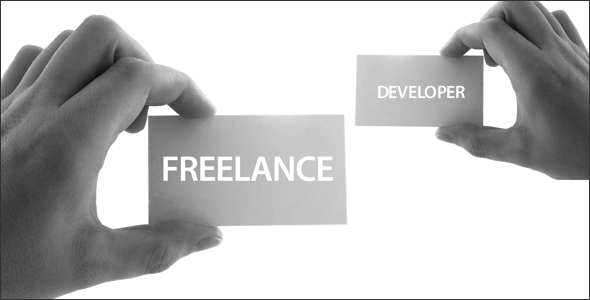 #1: He Needs To Take Adequate rest
A freelancer web developer may not have any 9-5pm work schedule but he can have his deadline long and short. Web developer's job is a brain job and therefore he needs to take adequate rest so that he can work with best of his capacity. Meticulous rest will keep his balance in thought processing always at par.
#2: He Needs To Do Adequate Exercise
Physical exercise is a great way to keep mind and brain in balance. Freehand exercise, cycling, swimming, brisk walking are some of the recommended exercises that helps a person to stay active and healthy. Regular exercise helps everyone to keep control on stress and anxiety, a freelance web developer is no exception to this rule. Going to gym for exercise may not be everybody's forte but some of the Best spinning bikes out there in market: it is possible to start exercise with it.
#3: He Needs To Maintain Good And Healthy Diet
Maintaining a healthy diet is like a real booster of energy and fitness. Unless a working professional be physically active, he cannot do work tirelessly and with creativity. A healthy diet supplies right dose of nutrition and keeps digestive system pacified, which helps him to run with great workload.
#4: He Should Practice Meditation
If healthy body works well, healthy mind thinks proper. With the help of meditation one can maintain better level of concentration and control of mind. A web developer needs to learn a lot and needs to apply his skillset with a dose of creativity. The inherent power of meditation helps everybody to regain better level of concentration power; a freelance web developer will not be an exception to this benefit.
#5: He Should Plan His Deadlines
Deadlines are the main adversaries for a freelancer that often kills the sanity of balanced lifestyle. Deadline management and performing well amidst the tight deadline is the real challenge of a web developer. Proper planning to meet the deadline is the open secret for a freelancer to keep his mental clarity always at par. Proper planning of deadline is one of the efficient policies to maintain sanity.
#6: Focus On One Task At A Time
A freelancer mostly has to be a multi-tasker. A freelance web developer may have 3-4 projects at a time. But best level of sanity will be maintained if he can focus on a single project at a time. His time management is his personal forte but he should be aware that that multiple projects should not get jumbled with each other. If focus can be maintained at a time on one project, managing 5 projects at a time can be streamlined, which will not hamper sanity.
#7:  Split The Goals Of Deadline
If a freelance web developer can split his goals of deadline, it helps him in streamlining his projects properly. If his planning can help him in completing his projects in time, this is one of the best ways to maintain his sanity. Timely completion of project mostly brings good feedback from clients, which is again an amicable way to boost sanity.
#8: Be Social: Speak To Friends
A freelance web developer has to work from his home. His isolated workstation can make him alone as well as cornered. He can restore his balance of mind by talking to his friends. Joining social networking sites is an amicable way to maintain a social life and to be in social touch. No matter if you are working at night shift or you have to work relentless, even at weekend, social interaction will keep your spirit active and help you to keep your sanity on.
#9: Save For Rainy Day
Sometimes insecurity of money and non-availability of projects makes a freelancer grumpy and agitated. But if you can save some fund for rainy day, it will help you to manage your expense from your savings itself. Some amount should be saved every month, so that in rainy season, the tension for money cannot bring down his level of sanity.
#10: Play With Puzzle Games And Give Your Brain A Grand Boost
It is rightly said that brain needs boost in order to stay cool. Playing brain games is a great way for keeping our irritation and whims always under control. Lots of quality video/mobile games are available, which can keep you carefully engrossed for long. The brain storming playing session can ultimately keep your stamina completely balanced.
These are 10 handy ways to maintain a feel good mood and ensure great projects management for a freelancer, and there is no exception to this rule for a web developer. A freelance web developer may deal with different web development projects, but his ability of time, project, and deadline management can keep his activeness always at its best. Becoming positively and creatively active is the simple most ways for keeping up your sanity.