A Comprehensive Guide to B2B Content Marketing
Any effective marketing strategy these days has to include a strong content marketing element. This is especially true in the B2B space, where buyers are often more sophisticated and better informed than their B2C counterparts. So what exactly is B2B content marketing, and how can you use it to achieve your business goals?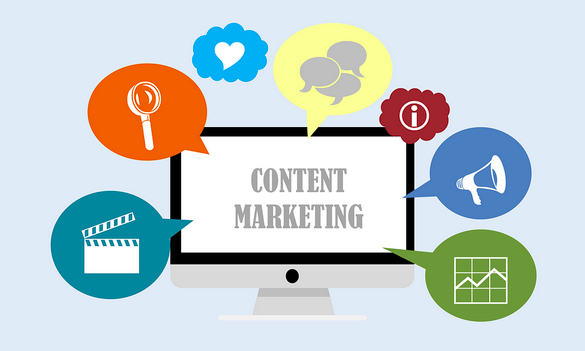 Simply put, B2B content marketing is the creation and distribution of content that is relevant to your target audience of business decision-makers. The goal is to build relationships and trust with these individuals, so that when they are ready to make a purchase, your company is top of mind.
There are a number of different ways to go about B2B content marketing.
What is B2B Content Marketing?
The ultimate goal of B2B content marketing is to create a relationship with your target audience beyond a one-time purchase. You build trust and credibility by providing them with valuable information, and encouraging them to come back to you when they need your products or services.
B2B content marketing is more complicated than most people think, so it's essential to clearly understand what it is before you start.
Importance of B2B Content Marketing
To stay ahead of the competition, it's crucial to invest in B2B content marketing. It helps build trust and credibility with your target audience in a way that other marketing strategies can't. You must show your customers that you are an expert in your field and can be trusted.
SEO rankings are also improved with consistent, high-quality content. If you want your business website to rank higher on search engine results pages, you need to have a solid content marketing strategy. The more relevant and valuable content you have on your site, the better your chances of ranking high in SERPs.
With effective B2B content marketing, your business can reduce the cost per lead and increase the number of conversions. By providing your target audience with relevant and valuable information, you can nurture them through the sales funnel until they are ready to make a purchase.
How to Do B2B Content Marketing
A common approach is to create helpful blog posts, infographics, eBooks, and whitepapers that can be downloaded from your website in exchange for an individual's contact information. Once you have captured leads in this way, you can then nurture them through email marketing and other channels until they are ready to buy.
Now that we've covered B2B content marketing and its importance, it's time to get into how to do it. Here are a few tips to help you get started:
1. Planning Your Content
The first step in any content marketing strategy is to plan your content. You need to decide what topics you want to cover, your target audience, and what type of content will appeal to them.
Try mapping out the buyer's journey for your product or service to get started. This will help you understand what type of content your target audience is looking for at each stage of the purchase process.
2. Creating Your Content
Once you have a plan in place, it's time to start creating your content. The key to creating high-quality content is to focus on providing value. Your content should be informative, entertaining, or both. It should also be relevant to your target audience and align with your brand voice.
If you're unsure where to start, try brainstorming a list of content ideas that would be helpful for your target audience.
3. Distributing Your Content
It's time to start distributing it. There are several ways to do this, but the most important thing is to ensure your target audience sees your content.
You can distribute your content in various ways. Just make sure that you are strategic about how you distribute your content. Don't just post it anywhere and everywhere. Instead, focus on the channels that will reach your target audience.
4. Measuring Your Results
The final step in any content marketing strategy is to measure your results. This is important because it allows you to see what's working and isn't. It also allows you to adjust your strategy as needed.
No matter what metric you use, ensure you track it over time to see how your content marketing strategy is performing. A B2B content marketing guide, for example, would be an excellent resource for businesses that are new to the concept. It would provide valuable information on B2B content marketing, why it's essential, and how to do it.
No matter what approach you take, the key is to create high-quality, targeted content that will resonate with your audience.
In summary, B2B content marketing is a great way to build trust and credibility with your target audience. It can also boost your ranking in search engine results pages and increase the number of conversions.
To get started, focus on creating high-quality content that provides value to your target audience. Then, distribute it strategically through the channels that will reach them.