7 Reasons Why Every Author Needs A Website
Writing a book is a huge accomplishment, and it's only the beginning of your journey as an author. Once you've written your masterpiece, you need to start thinking about how to market it. For you to succeed, you need to reach your audience. There are many ways to go about this, but we're going to focus on one particular method: a website. A website is a perfect place to do that. It's a great way to connect with your audience and promote your work.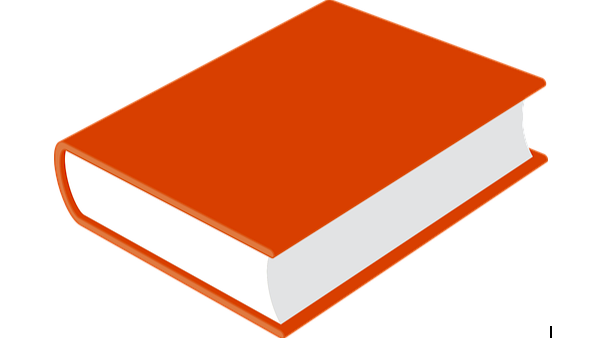 Why You Need a Website As An Author
A website can help you create a platform for writers and readers alike, regardless of whether or not the world knows your name yet. Here are seven reasons why every author should have a website:
1. Increase Your Visibility
One of the best ways to sell books is to increase your exposure. Websites are a vital component of any marketing campaign because they put you in front of a much larger audience than just friends and family. They're also an effective way for new fans to discover you after your book has been released, so it's essential to maintain your website until the buzz around your writing dies down. It's no secret that the internet is a vast place, and as an author, you need to make yourself seen. With a well-designed website and a good book cover design, you can increase your visibility online and reach more people. Not only will this help sell books, but it will also help get you speaking gigs, interviews, and other opportunities.
2. The Perfect Place To Showcase Your Work
When you write a book, you pour your heart and soul into it. You want the world to experience that passion by reading your story. Your portal for this is your website. It's the perfect place to talk about what you're working on, cross-promote with other authors, and show off snippets of your work. It's also a great way to introduce potential readers to your work and give them a taste of what you have to offer. You can include excerpts from your book, articles you've written, and even bios and headshots. Plus, a website is perfect for posting reviews and testimonials from readers.
3. Create A Connection With Your Audience
Websites are more than just an online portfolio; they give readers a chance to connect with their favorite authors on a deeper level. You can use your website as a place where people can discuss topics related to your work or even chat about popular culture in general. Getting feedback from readers early on is vital because it will help you craft future installments of the series for your audience, and it also gives you a chance to connect with potential new readers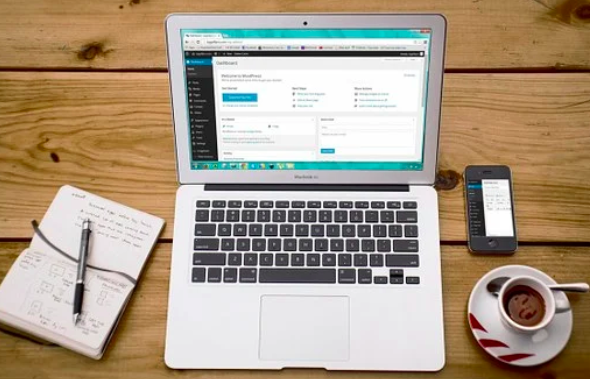 Sometimes readers have questions about what's going on behind the scenes with their favorite authors, but often they may be reluctant to ask them publicly. That's where websites come in. If people can go to one place where they know they'll get quick responses from the author themselves, more fans will visit the site and increase the chance of someone asking a question. Websites can also help handle routine questions such as where to buy signed copies after your book tours are over or how to get in touch with you at conventions.
4. Establish Yourself As An Expert
As an author, you're an expert in your field. Your website is the perfect place to showcase that expertise to potential readers, editors, and agents. You can write articles on topics related to your work, post blog posts about your writing process, or even share excerpts from interviews with other experts in your field. When people visit your website and see how knowledgeable you are about the topic of your book, they'll be more likely to trust you and buy your work.
5. Sell Books Directly
One of the best things about having a website is selling books directly from your site. Since websites are a great place to sell books directly, this can take a lot of the burden off of bookstores (often have limited shelf space) and increase your income as an author. You can shop on your website and sell both physical and digital copies of your work. You can also sell other merchandise related to your books, such as t-shirts, posters, or even coffee mugs. This eliminates the need for a third party like Amazon and allows you to keep more of the revenue.
6. Use it As A Marketing Tool
Websites are all about marketing, so take advantage of that. Your website is a great place to promote your work via social media tools like Facebook and Twitter. You can also use it as a way to let people know when you appear at events or other public appearances. It's an easy way for people to stay connected with you without having to worry about spamming their feed. Another great thing about websites is that they make collaborating with other writers very easy because everyone knows where to find you online.
7. Keep Your Audience Engaged
One of the main reasons to have a website is to keep your audience engaged. This can be done in various ways, such as keeping a blog, posting new content regularly, or even featuring fan art and essays. Websites are also great for announcing new projects or releasing excerpts from upcoming books. You can also use your website to get feedback from your readers by conducting surveys or polls. This helps you get an idea of what your readers are interested in and how they feel about your work. And when someone is engaged with what they're reading, they'll keep coming back for more and eagerly await your next book release.
Having a website is one of the best ways to connect with fans, sell books, and grow as an author. You can create a unique online presence that brings together both writers and readers in one place where everyone can have a conversation. Don't miss out on this valuable tool – start building your website today. Don't worry if you're not sure how to create a website or don't know where to start. There are lots of great resources online that can help you get started. And if you need help, there are also plenty of people who can assist you.