5 Content Collaboration Tips For Your Next Marketing Campaign
Having good content that takes off successfully and engages the market effectively is key. You need content that's audience-specific to generate organic leads and conversions. However, achieving your marketing goals may not be possible unless you bring in other parties who can help you market your product.
This is where content collaboration comes into play, which is simply working with others, especially from an intellectual perspective to generate quality content. Successful collaboration entails qualities such as persuasion, patience, and objectivity. Content marketing requires you to create and share published media to trigger certain actions such as generate leads, pick up new customers, and make sales.
Content Collaboration 101
The content you're seeking to market may be presented in different formats, including news articles, images, press releases, infographics, videos, eBooks, whitepapers, case studies, how-to guides, frequently asked questions, and questions and answer tutelages.
To keep you updated on the strategies you can use for content collaboration and marketing, read the tips below.
Leverage Digital Technology 
Face-to-face collaboration guarantees synergy and energy to teams. However, it lacks efficiency when it comes to sharing information with members that are away. Unrecorded verbal conversations are a challenge when you need to refer to your previous meetings. However, with digital collaboration, the proceedings can be recorded as the meeting is going on, whether you're working through Zoom, Microsoft Teams, Google Meet, or any other platform.
You may also use software such as Greenfly and others to help you in digital media management. With such software, you can collect, distribute, and organize content to create awareness of your product on social platforms, which can result in revenues and customer loyalty. You can collaborate with media influencers during your marketing campaigns such as athletes, celebrities, brand ambassadors, sponsors, agents, and donors on their social media pages to help you publicize your products.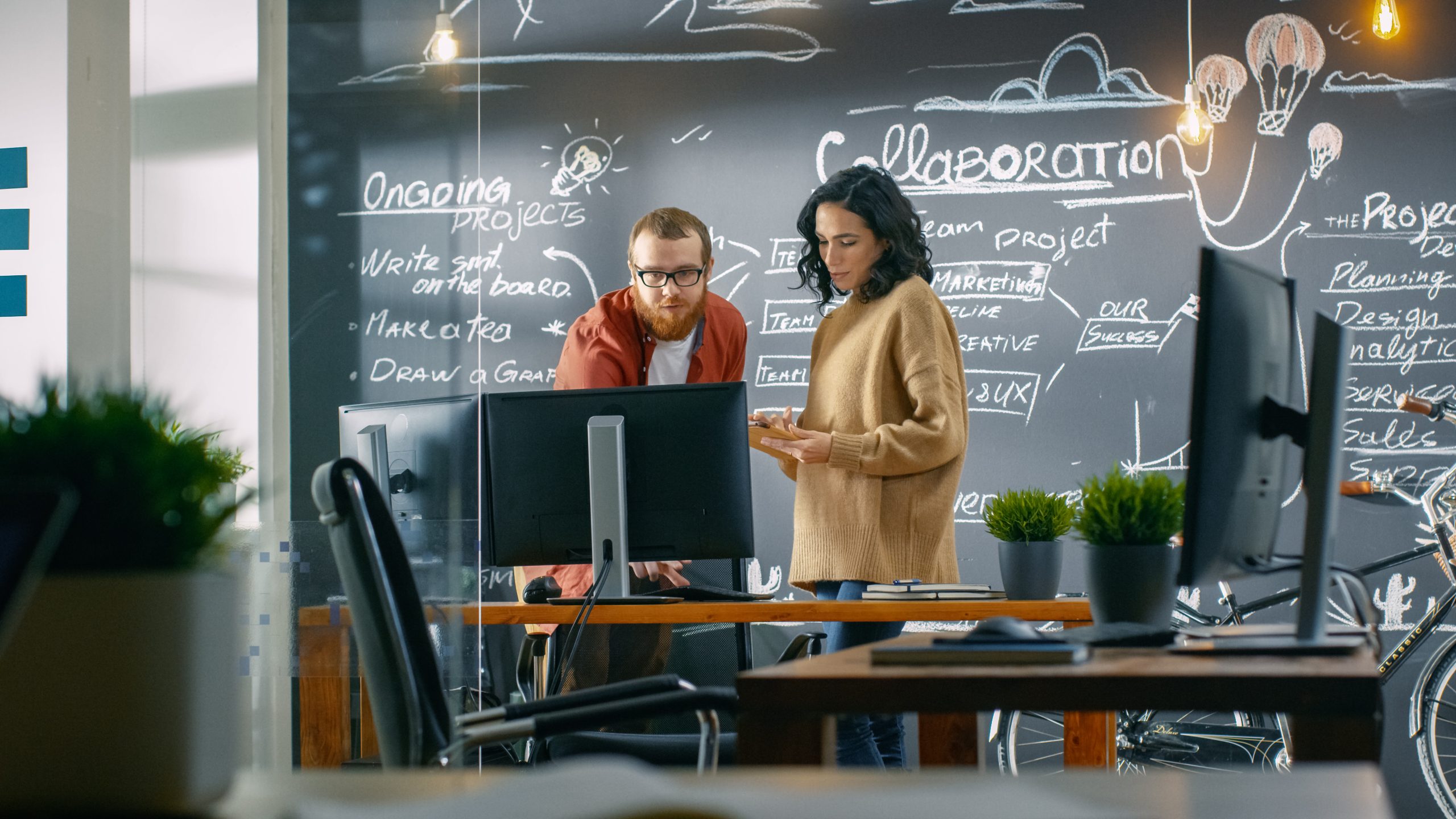 Involve Employees In Collaboration 
Your team in the customer support and the sales department might be very crucial when it comes to content creation. Their involvement with your customers might have revealed to them purchase patterns, change of consumer needs, type of customers buying your products, and geographical location of your target market. This information is important when you're drafting your content. You may give them the chance to write an article for your blog under their name or avail to them the means to record a video you can upload on your channel, website, or social media platforms of your company.
Ask Your Employees To Share Your Content Online 
Most company employees might be on social media, which can be an advantage for you. Therefore, encourage them to share your brand messages and stories on their account. It can go a long way in increasing customer loyalty and strengthening your presence. Social media marketers believe company information shared by workers can get up to eight times more engagement compared to content distributed using other brand channels.
Some tools for social media management and content marketing have the option of employee advocacy, which helps you perform collaborative social media sharing of your company's content. Your workers can access your content from one place and post it. They may also schedule when they want to post the content on their social media channels. To motivate your employees to keep posting content, you may monitor their consistency and award the most active.
Curate Workers' Content 
You can get your worker's social media content and post it on your brand's site. This motivates your workers to share more and expose your brand. It also offers your customers a look into your team, which may boost trust in your product and pull talent into your company.
For instance, various companies ask their employees to post on their social media account and use a specific hashtag. Outstanding images were then reposted on the company's account, and the employees were tagged. While you're thinking of working alongside your employees, ensure you also train them on how to go about such marketing strategies.
Have Information Permanence 
Organize your collaboration and communication threads in a central, permanent, and searchable location to avoid loss. When the information is lost, it's easy to repeat the same mistakes in the future. Thus, permanence ensures your team improves on content creation and marketing campaigns.
Final Thoughts 
Content creation is an important phase before you launch your marketing campaigns. Leverage collaboration to get ideas from different people such as your employees. Ensure you encourage your employees to market your product on their social media accounts. Moreover, use relevant media tools to assist you in social media content management.