Top Guidelines For Developing Your Small Business
When you start a business, you have big expectations for it. You envision success, growth, and a long future. However, after a few months, you realize the road to success is not easy. Revenue streams are yet to pick up, customers are not coming in as anticipated, and things are just not working out as you had hoped. Your business is at risk of becoming a statistic, one of the many small businesses that fail within the first year. So, what do you do when your small business is struggling? How can you ensure its survival and eventually see it thrive? Here are some top tips for developing your small business.

1. Shake Up Your Marketing
If you do not see results from your marketing efforts, it is time to make changes. Try a different marketing strategy or mix up your tactics. If you have been using online marketing with no success, you have probably been doing something wrong. Go back to the start and find out how to start online marketing for small businesses. If your business has a brick-and-mortar location, it is also important to focus on local marketing.
Some of the small businesses' most effective marketing strategies include word-of-mouth marketing, Referral programs, and community involvement.
2. Review Your Business Plan
When things are not going as planned, it is easy to get frustrated and lose sight of your goals. This is why it is crucial to have a business plan in place. Reviewing your business plan will help you refocus and remember why you started the business in the first place. It will also give you direction on what needs to be done to get the business back on track.
If your business plan is outdated or you don't have one, now is the time to create one. If you need help, plenty of resources are available, including templates and software that can make the process easier.
3. Analyze Your Finances
When business is slow, cutting corners and saving money where you can is tempting. However, this can do more harm than good in the long run. It is essential to take a close look at your finances and find ways to cut costs without affecting the quality of your product or service.
You may need to make some tough decisions, such as reducing staff or cutting back on inventory, but it is essential to do what is necessary to keep your business afloat.
4. Focus on Your Customers
Your customers are the most critical part of your business, so it is vital to keep them happy. If you are not providing the customer service they expect, they will take their business elsewhere. It is essential to listen to your customers and find out what they want and need. Then, do your best to provide it.
In addition to customer service, you also need to focus on retention. It is much easier and less expensive to keep a current customer than to find a new one. Send out surveys, offer referral incentives, and stay in touch with your customers to keep them coming back.
5. Stay Positive
Naturally, when things don't work, it is easy to get down. However, it is crucial to stay positive and keep your head up. Keep working, and don't give up on your dreams.
But do you stay positive when nothing is going to plan? When does it feel like the whole world is against you? When it seems like your business is destined to fail?
The key is to find something to focus on that will help you see the light at the end of the tunnel. This could be your passion for the business, your family, or anything else that keeps you going.
No matter how difficult things get, always remember why you started the business in the first place.
6. Get a Mentor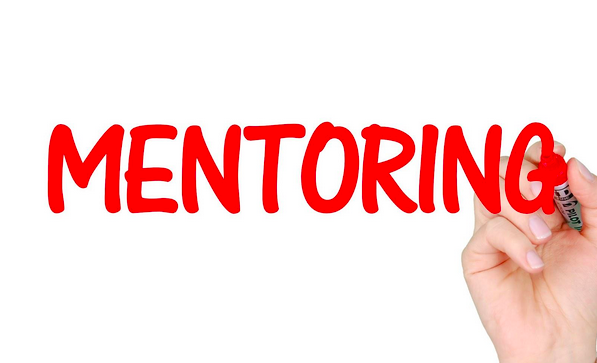 Having someone to guide and advise you can be invaluable when starting or growing a business. A mentor can help you avoid mistakes, offer advice and be a sounding board for your ideas.
You can find a mentor through online resources, such as SCORE, or through networking and community events. When choosing a mentor, make sure it is someone you respect and who has the experience you need. There are also mentorship programs available through many colleges and universities that you may want to consider.
It is vital to take action when business is slow. You need to analyze your finances, focus on your customers, stay positive and get a mentor. When it comes to developing your small business, be sure to follow these top guidelines and seek valuable advice from HedgeStone.