How to Gain Quality FAQ Schemas
For every website and other media such as social media accounts for small and large companies, one of the most important components is a FAQs or FAQPage (Frequently Asked Questions). Existing and potential customers or subscribers not having to contact customer service to ask questions themselves provides them convenience — as some may not want to go through the process of typing in their questions and waiting for ages for a reply. For a better user experience, generating FAQ Schemas are essential.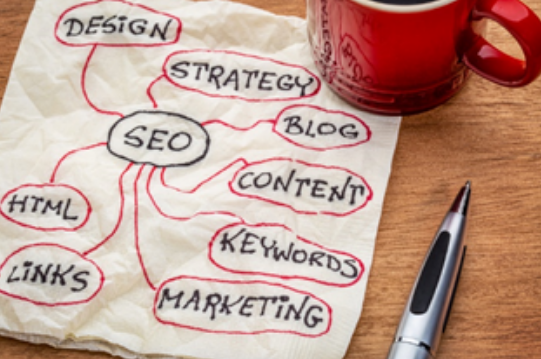 What is a FAQPage Schema?
Structured data (Schema markup) is an effective tool in SEO that works on delivering the most vital information that can be found on your webpage to search engines. Schema markup aims to improve a website's performance in SEO by assisting search engines in understanding the website's content better. It is presented as an additional list or answer cards under the display of your website or post. It contains FAQs about your website which adds value for individuals since they may get to know more about the topic or your company conveniently.
You may want to check these Schema types that focus on FAQ, HowTo, and Q&A Schema first. They offer amazing opportunities in improving search traffic by presenting real estate-grabbing and attention-catching listing features. Employing Schema strategically on your webpage allows you to effectively increase your pages' visibility in the search engine results page (SERP) for targeted keywords.
The type of schema determines the display's appearance. FAQpage schema is presented by a collapsible menu of questions that you click to reveal the answer. On the other hand, Q&A schema is a schema type where people contribute answers to questions and others vote on which questions are most relevant.
So, how can I gain quality FAQ Schemas?
Follow Google's FAQpage Schema Guidelines.
Google provides a specific list of the valid and invalid use cases of both the FAQpage schema and Q&A schema. FAQpage schema is specifically for the owner to research and provide FAQs and answer these at the same time. Q&A schema is for forum pages where users can provide questions and answers to other people who also have questions.
Make sure to answer all related questions on your FAQpage.
By increasing the number of related questions you answer on your FAQ page, you also increase your value and usefulness to searchers. Recent updates to people also ask SERPs reveal that the people also ask box is shown a lot more often on mobile search engine results pages.
Answer each question fully.
It is important to provide complete answers since this allows clearer associations between your content entities to their attributes and classifications. Answering fully aids schema codes to be able to acquire facts and information about such entities and improve how they can be matched to queries better.
One of the favourable changes in Google's FAQpage schemas is that it does not frequently update its list of rich organic results that are displayed anymore. This is advantageous for marketers since these updates provide them with a longer time, new ways, and opportunities to manage their organic listings specifically on how they appear in Google's search results. More so, additional features for new Schema types give marketers the opportunity to utilize Schema in driving clicks to multiple pages on their website via just a single organic listing.