Here's How to Maximize Your ROI from Promotional Products
Promotional products are still one of the most appreciated forms of advertising, and they have a powerful effect on consumers. But they're not cheap, and if you're forking out the money to stock up on bulk promotional products, you want to make sure you're getting the best possible return on your investment.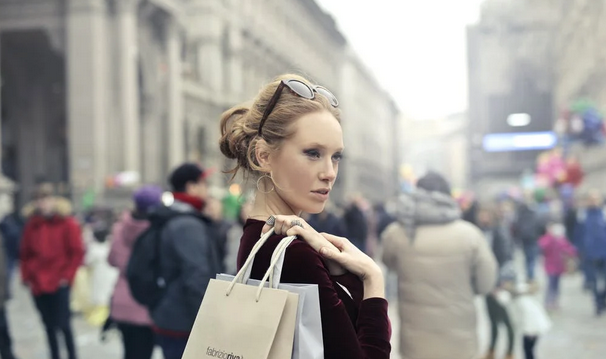 Fortunately, it's not hard to make promotional products work for you. Customers already want them, and they're willing to hang on to them and use them for about seven months on average. Often, it's much longer than that. And when they're through with their promotional items, customers frequently give them away to others who will use them for just as long. So, to make sure your promotional products stay out in the world, spreading your brand message wherever your customer uses them, make sure to follow these best practices.
Give Your Customers What They Need
Do you know what kinds of promotional items your customers will like the most? Write up some marketing personas to help you choose the items that will most appeal to your customer base. If you're marketing to Millennials and Zoomers, you'll want to look for items made with sustainable materials or choose items intended to replace single use plastics. If you're marketing to Boomers, you might find that USB thumb drives and power banks are more popular among this demographic. In any case, the most popular items tend to be umbrellas, clothing and outerwear, thumb drives and power banks, drinkware, and tote bags.
Consider factors like age, location, level of education, gender, relationship status, and so forth to help you determine which promotional products would best please your average customer. Your customer base may consist of a number of different segments, and you may need to choose different types of promotional products for each one.
Show Your Commitment to Strong Corporate Values
The specific promotional items you buy, who you buy them from, and how they're made can all make statements about your company's commitment to its corporate values — or even what those values are. Today's consumers increasingly expect companies to care about social issues like climate change and human rights, and to take responsibility for helping to remedy them. Choosing products made by black-owned businesses, or with sustainable materials, can make a positive statement about your company's commitment to the social justice issues that matter to consumers.
Take to Social Media
The more you can get people talking about your company, the further brand awareness will spread and the more customers you'll get. The internet and social media have super-charged the old concept of word-of-mouth advertising, allowing you to reach out to a much, much larger network of customers and fans than ever before. These days, the things people say about your brand online can reach the furthest ends of the Earth — even the most itinerant or remote communities can access social media via mobile technology.
Harness the power of social media to generate positive buzz about your brand. Show off your promotional products on your corporate social media accounts. Encourage customers to share their own pictures featuring your promotional products. Offer additional rewards and giveaway tiers to hype up your promotional products and encourage brand ambassadorship among your customers online.
Reward Customers and Employees
Are you running a customer loyalty program? Integrate promotional products by offering them as a loyalty reward to frequent customers. Your best customers will appreciate receiving an occasional useful gift, and they're the ones who are most likely to return the favor by increasing their loyalty and buying more of your products or services, anyway. They'll also speak highly of your company to friends and family, especially if you offer a high-quality promotional item.
Employees appreciate the occasional promotional gift, too. Free swag can help employees feel more appreciated at the holidays, encourage them to participate in social media campaigns and company wellness programs, or simply supply them with desk and tech accessories that they need for work or personal projects. While it can't beat a raise, you'll be surprised at how much even a small gesture of gratitude can mean to some employees.
Most consumers are perfectly willing to spread your brand messaging all around the community, as long as it's attached to a useful tote bag or cute windbreaker. Take advantage of consumers' affinity for promotional products and find out why branded items have long been a staple of advertising.