Boost Your Brochure Templates With These Tips
While designing business brochure templates, companies need  to incorporate attractive elements that help them grab the attention of their customers.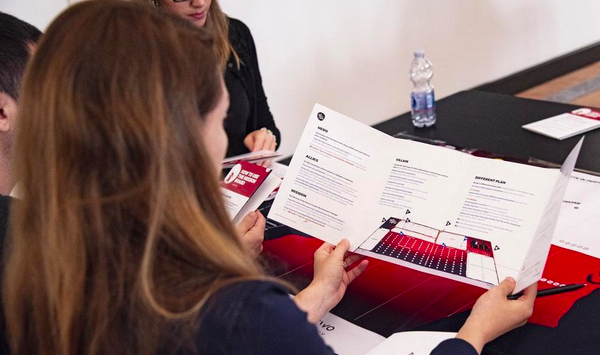 ​​When creating your next brochure design, you can boost its graphic appeal by following these tips:
1. Use the Right Fonts
There are various fonts out there. Some print well while others don't. The trick is to find fonts that are not too thin or bold but smooth and easy on the eyes.
Always remember that font size should be proportional to the space allocated for them in your brochure template. For instance, you don't want a huge font on a small area like the back of your business card or on its corner. You also don't want small fonts on a large area like the front and back of your business card.
2. Don't Keep It Plain and Boring
If you're not an artistic person, try to find free brochure templates online that feature eye-catching designs. However, make sure these elements won't obstruct or confuse your readers. You want to make sure they understand the message you are trying to convey.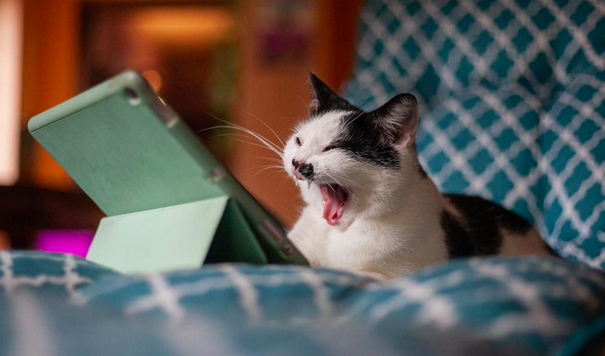 3. Use A Large Image or Graphic
When it comes to how to design a brochure to make it stand out, use a large image or graphic that will "grab" the attention of your customers. Make sure this image has straightforward content, though. It should support and enhance the central theme of your business card.
4. It Should Capture Your Company's Image
The best business brochures are carefully designed to complement your company's image and identity, both online and offline. Whether it's an intriguing tri fold brochure template or a simple bifold, make sure it reflects the quality of services that you offer as a professional.
5. Don't Forget to Add Useful Information
The most effective brochure designs include helpful information to help your customers learn more about your company or business. For example, you can add trade shows you have attended, a map to your office location, and a list of helpful links that will direct them to other informative pages on your website.
Suppose you've been designing brochures for quite some time now, and you're still not able to come up with beautiful designs. In that case, you can actually hire a freelance designer online. There are many web designers out there who will make sure your brochures are professionally created. But, let's be honest, they probably use blank brochure templates. So why not save money and resort to pre-made templates?
There's no doubt that your business flyer design template should complement the quality of services offered by your brand or company. Your goal is to find a balance between form and function.
To do this, you need to research and find out if any pre-made brochure templates meet the needs of your business. Do not forget to read reviews about these designs. When choosing a template, make sure it is easy enough to edit and add information specific to your company or brand.
You must find a credible design; and a platform that will not exploit you. It shouldn't look like it came from a cheap source, but rather one created by an established designer. After all, your customers will judge your company's credibility based on the brochure template alone.
Reasons to Use a Brochure Templates Design Template
There are plenty of design templates out there to be used for brochures. The trick is finding the right template that fits your needs. When you are looking for a brochure design template, keep in mind what it is exactly that you need. It can help you find the perfect template available online or offline.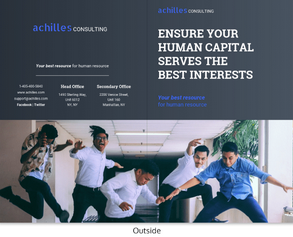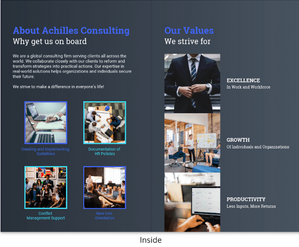 Here are 7 reasons why you should use a brochure template:
1. It's Time-Efficient
Whether you know how to create a design from scratch or not, having a design template is still more-time efficient. Compared with the cost of hiring a professional designer, purchasing a brochure template online or offline can help you save quite a sum of money. Not to mention that you can also save a great deal of time if you're not good at creating designs.
2. It's Affordable
Speaking of saving money, brochure templates are definitely affordable! You can find plenty online or offline that don't cost more than $20 to $50. If you have the skills and patience to edit a template on your computer, you can try design software like Venngage.  It's a free tool that can help you create professional designs from scratch.
3. It Helps with Branding
One of the most effective ways to brand your company or business is using a professional design template that visually supports your already established identity. You want to ensure consistency across all marketing tools and materials, including brochures, business cards, and postcards.
4. It's Easy to Put Together
When you use a brochure template, you only need to add your own business information and brand elements to the design. For example, if you already have logo designs for your business, simply adding them to the template will make it more polished and professional-looking.
5. It's a Time-Saver
Using a brochure template can save plenty of time and effort. All you need to do is change the information on the template. Sure, it may take some getting used to but considering that creating a design from scratch can take even longer, it shouldn't be too much of an issue.
Conclusion
If you want to shorten the time it takes for you to create brochures, business cards, and postcards, using a brochure template is your best bet. Depending on the design theme you choose, there are many items such as images, colors, and fonts that can be continuously used in other marketing materials.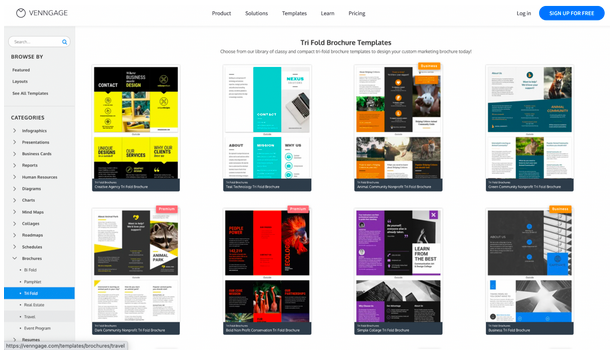 Venngage comes highly recommended when it comes to platforms that provide high-quality templates. Just remember that having a professional-looking design goes a long way. Your business deserves nothing but the best, so it would be best if you do not settle for less, especially when it comes to this particular marketing tool. See for yourself. Take Venngage's free access for a spin today!