20 Most Dangerous Mountains Peaks in the World
Mountains are one of the most beautiful parts in the world. Mountains are made up of earth and rock material and climates of mountains like logging, mining grazing or spectacular views. Some people love adventure and do the Hiking, backpacking, mountaineering, rock climbing, ice climbing, downhill skiing, and snowboarding are entertaining activities enjoyed on mountains. Today's collection is about 20 Most Dangerous Mountains Peaks in the World.
Mount K2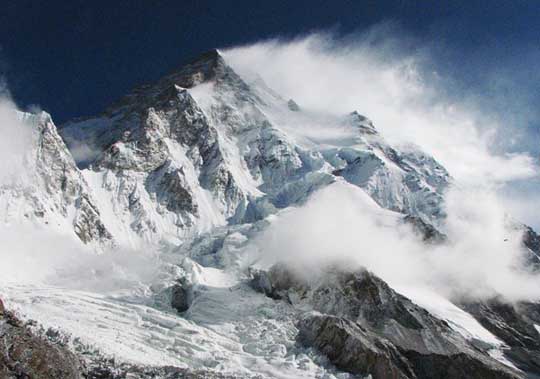 Mount K2, border between Pakistan and China Height: 8.611 m, Climber named "Wild Mountain", K2 is the second summit of the world as high, after Everest. However, K2 beat his rivals in terms of the dangers and difficulties.Mount earned in time the sad reputation of "Killer of Women." From the six mountaineers who have climbed over time, only one, Edurne Pasaban of Spain, escaped with his life.At least 77 climbers died on K2 so far, most bodies never being recovered … [via]
Mount Nanga Parbat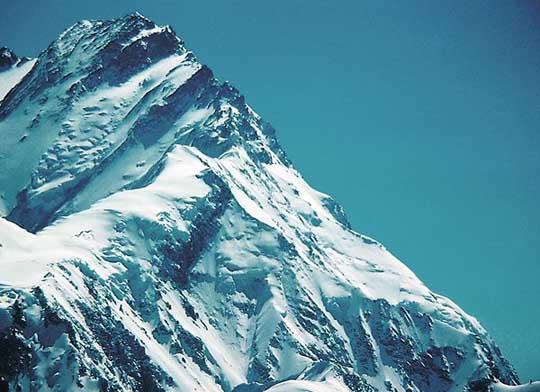 Mount Nanga Parbat, Pakistan Height: 8.125 m,Nanga Parbat translates into Mount Blank, because its huge rocky hills devoid of vegetation, well, in the climbers jargon, the mountain has earned a reputation for gruesome "people killer." So far, from the 261 climbers who have climbed the peak, 61 have died in the conditions listed above.Slovenian climber Tomaz Humar, remained isolated for six days on an ice wall at a height of 5900 meters, he only survive because of an lucky intervention made by Pakistani army, which rescued him with a military helicopter. [via]
Mt. Fuji, Japan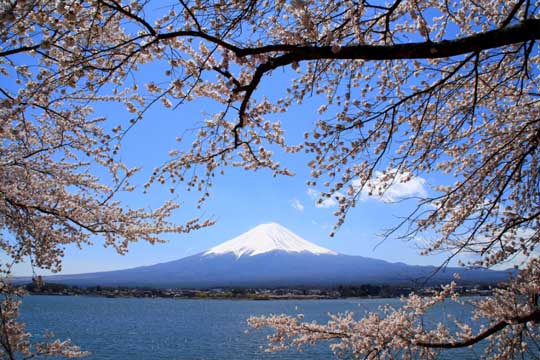 Mt. Fuji, classically flanked by sakura (cherry blossoms), is one of Japan's most recognizable landmarks.
Photo: skyseeker
Ama Dablam, Nepal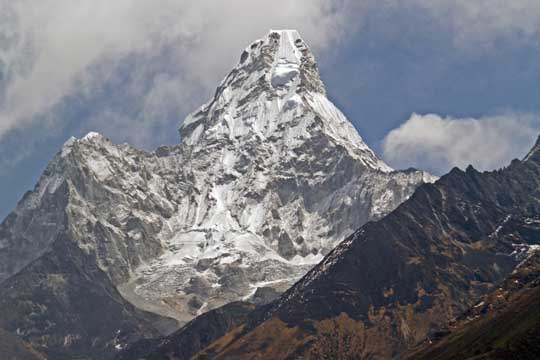 At 6,812 meters (22,349 ft), Ama Dablam is a popular Himalayan expedition peak that's said to be a more difficult climb than Everest.
Photo: stevehicks
Mount McKinley, Alaska, S.U.A.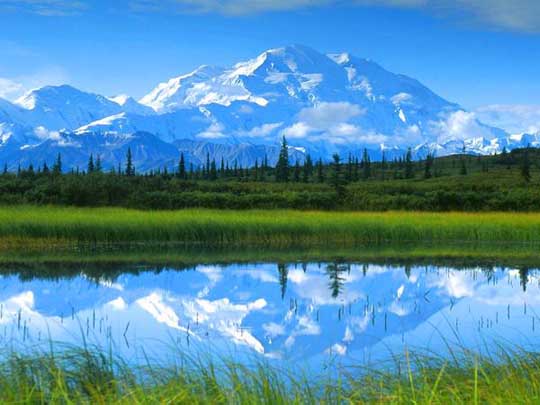 Mount McKinley, Alaska, S.U.A.Height: 6.194 m
Athabasca Indians tribes call it Denali, that is Great in their language. And the mountain rise to his reputation … McKinley is not only the highest mountain in North America, but also a great collector of lives.
Half Dome, California, USA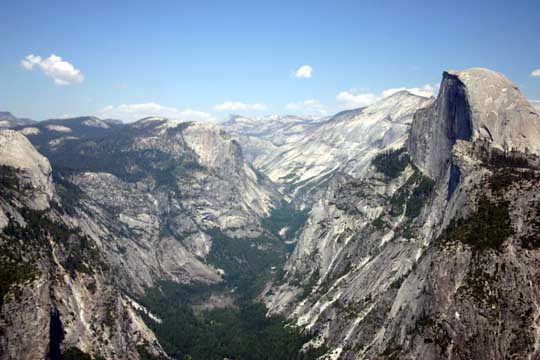 The Merced River carved out Yosemite Valley, sculpting what today is one of the main attractions of Yosemite National Park — Half Dome.
Photo: Mel B.
Wayna Potosí, Bolivia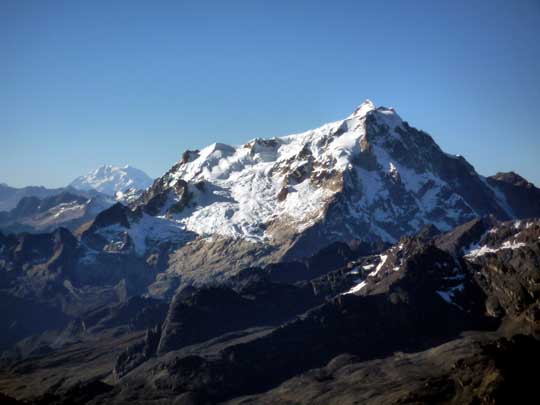 Rising to the northwest of La Paz/El Alto, Wayna Potosí and its jagged glacial ridges draws the title of "easiest 6,000er in the world."
Photo: a song under the sugar sugar
Mt. Merapi, Indonesia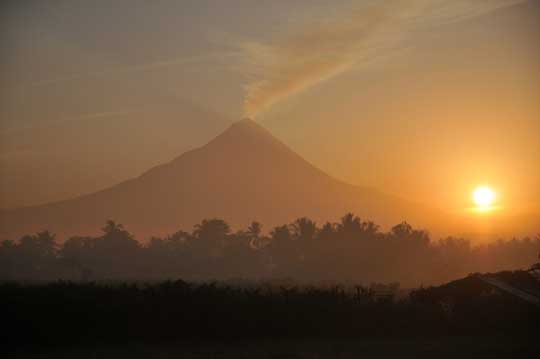 Located near the ruins of Borobudur in central Java, this volcano is very active. Would You Live Here?
Photo: TRENDscout_
Huangshan, China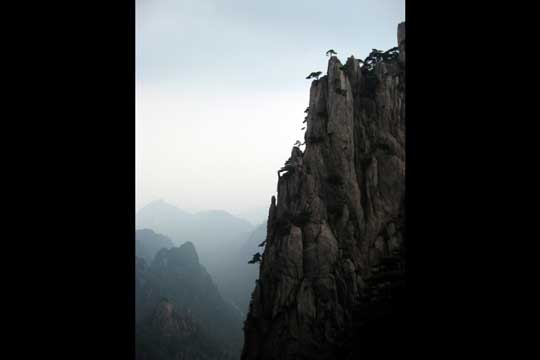 Huangshan's lumpy granite peaks and gnarled pine trees are the stuff of Zen art scrolls.
Photo: www.seefarseeeast.com
Mont Blanc, France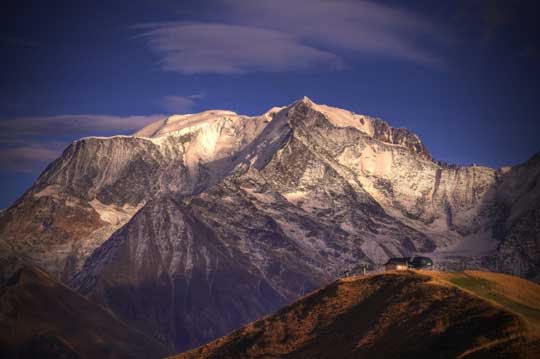 Western Europe's highest attracts plenty of hikers, skiers, and mountaineers every year.
Photo: merlune
Mt. Hood, Oregon, USA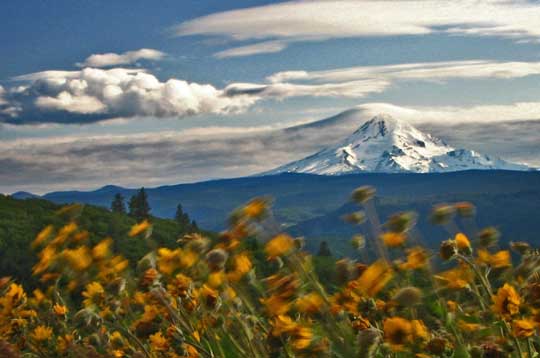 Another dormant (for now) volcano, Mt. Hood is one of the tallest peaks in the Cascade Range.
Photo: Misserion
Cerro Fitz Roy, Chile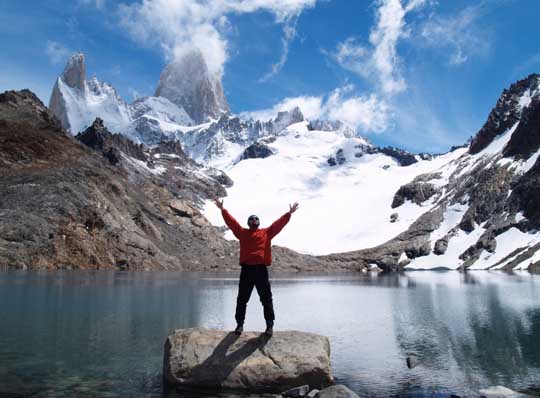 Fitz Roy's spires appear on pretty much every Patagonian ad poster.
Photo: alextorrenegra
Denali, Alaska, USA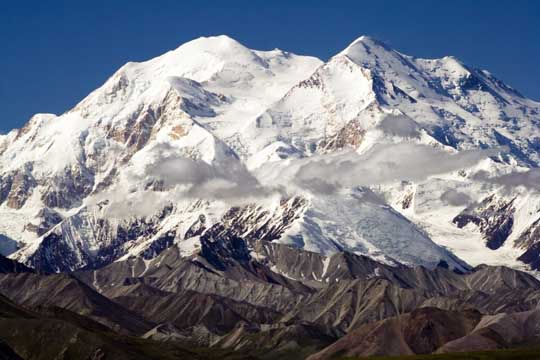 In terms of vertical rise, Denali is taller than Everest, and its bulk is certainly greater. It's the highest mountain in North America.
Photo: Unhindered by Talent
Machapuchare, Nepal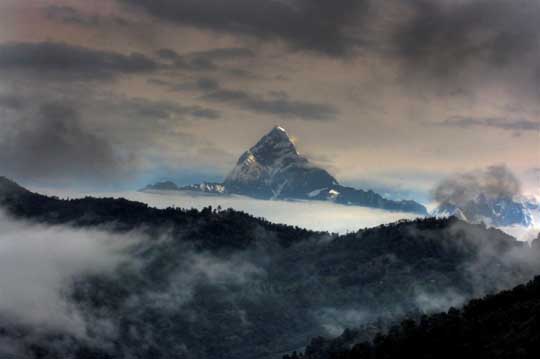 Mount Annapurna, Nepal Height: 8.091 m, Known also as "Fish's Tail" and the "Matterhorn of Nepal," Machapuchare is considered sacred and is off-limits to climbers, but you can get a great view while Trekking the Annapurna Sanctuary.
Photo: baswallet
Sajama, Bolivia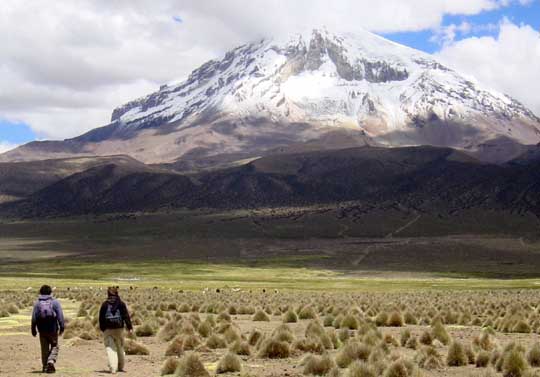 Sajama's fat triangle is the tallest peak in Bolivia, and its summit was the site of the highest soccer match ever played.
Photo: ch images
Mt. Everest, Roof of the World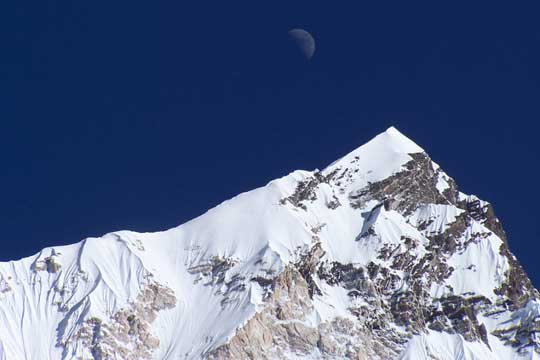 Mount Everest, Nepal, The highest mountain in the world remains on top when it comes to danger, climbing difficult or, worse, loss of life. And if you thought that the height does not cost, wrong again.Merged, the final costs of an adventure Chomolugma, rise to approximately $ 25,000 per person, not a negligible amount of money in these times.From 1953, when Sir Edmund Hillary conquered the Everest for the first time, until the end of 2009, "Roof of the World" asked to sacrifice to 216 people. [via]
Mount Charro Chalten, Patagonia
Mount Charro Chalten, Patagonia, Border between Chile and Argentina Height: 3.375 m [via]
Mount Matterhorn, Italy
Mount Matterhorn, Italy, Swiss border Height: 4.478 m, The first successful ascent was undertaken in 1865, when the expedition led by mountaineer Edward Whymper, succeeded in climbing the peak.[via]
Mount Washington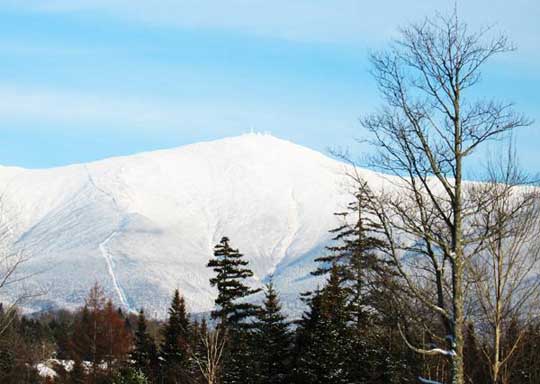 Mount Washington, New Hampshire, United States of AmericaHeight: 1.917 m, until now, the frozen slopes took the lives of over 100 people. Winter temperatures drop to -43 degrees Fahrenheit, and when the wind blows down to -75 degrees temperature.[via]
Mount Kangchenjunga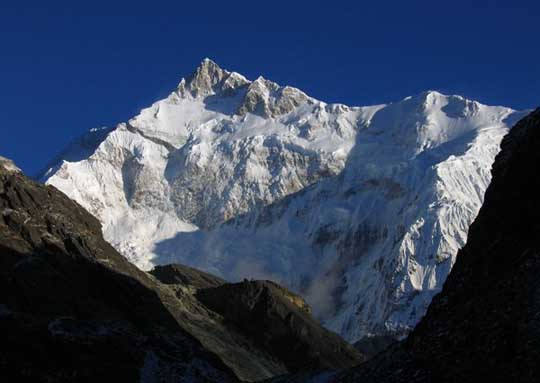 Mount Kangchenjunga, the border between India and Nepal Height: 8.586 m.Take the bronze medal in the competition of the highest mountains in the world, defeated only by K2 and Everest, Kangchenjunga (translation from Nepali meens "the Five Treasures of Snow") is actually a massif which contains five peaks, each exceeding height of 8450 meters.[via]