12 Best Batch Processing Tools
http://agatecloud.com/?p=London-Stock-Market-Regulator London Stock Market Regulator
http://blogs.cooperhealth.org/?option=Stock-Market-Crash-Prediction-Chart Stock Market Crash Prediction Chart
---
BDSizer
---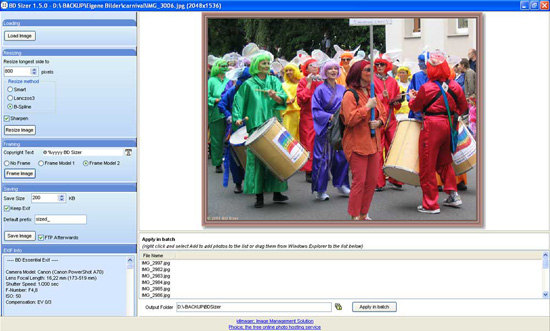 http://tildehost.com/?p=Forex-On-Blackberry Forex On Blackberry
---
FastStone Photo Resizer
---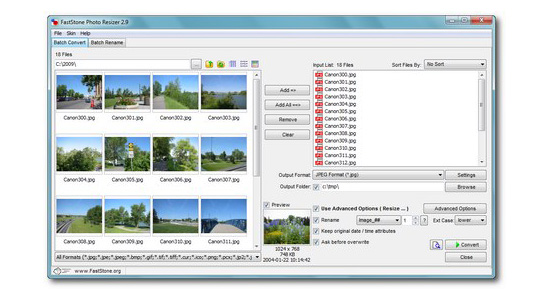 Binary Option Trading For Newbies Experts
---
BIMP (Batch Image Processor)
---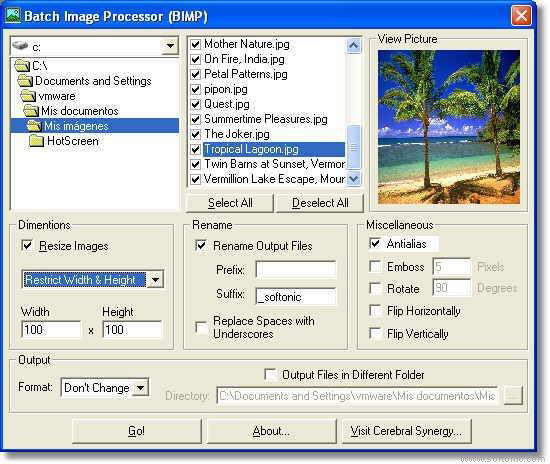 ---
Phatch
---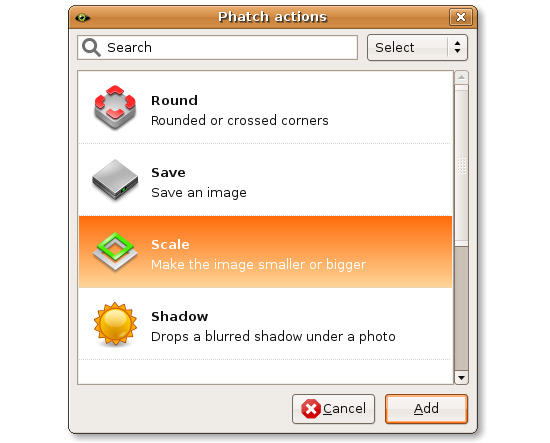 It is a cross-platform tool which works on Linux, Mac OS X, and Windows. It is a batch image processing tools that allows image resizing, rotating, inverting, flipping, adding watermarks and shadows etc.
---
Sizerox
---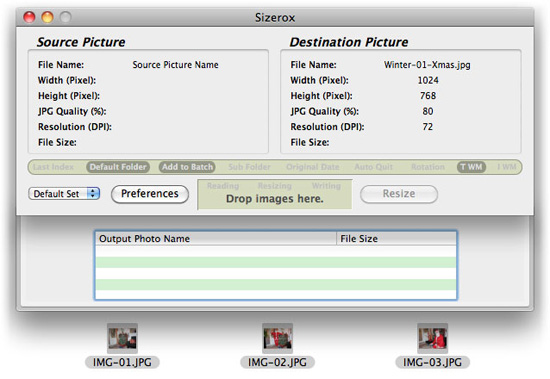 It is a Mac-only batch image resizing tool that allows rotating, renaming, cropping, and adding watermark your images by utilizing its drag-and-drop interface.
---
EasyBatchPhoto
---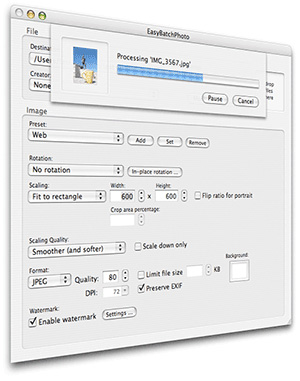 EasyBatchPhoto is another Mac-only tool that lets you perform all the common repetitive tasks like resizing and adding watermarks etc to the image. It boasts a user friendly interface and smooth workflow. It costs $23.95 for a single user license.
---
QuickScale
---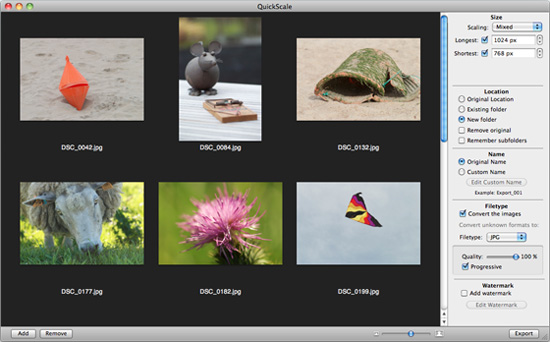 QuickScale is a Mac-only tool that allows resizing, cropping, adding watermakrs to images and re-saving them. It has got an easy to use UI.
---
Pixillion Image Converter Software
---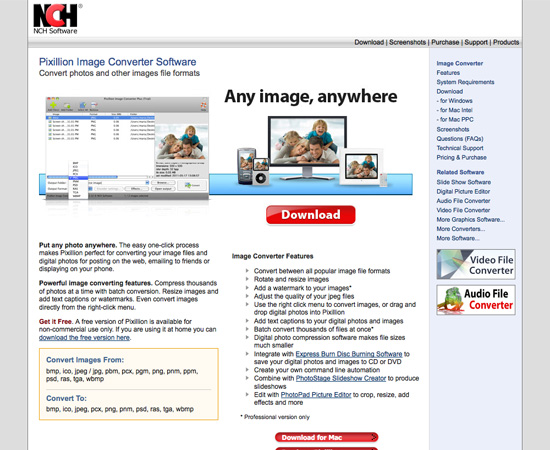 This one is also a Mac-only tool that allows converting your images, resizing and rotating them, adjusting the quality of JPEG files, adding captions etc. It provides a free version for non-commercial use and a paid one for commercial users.
---
Advanced Batch Converter 5.6
---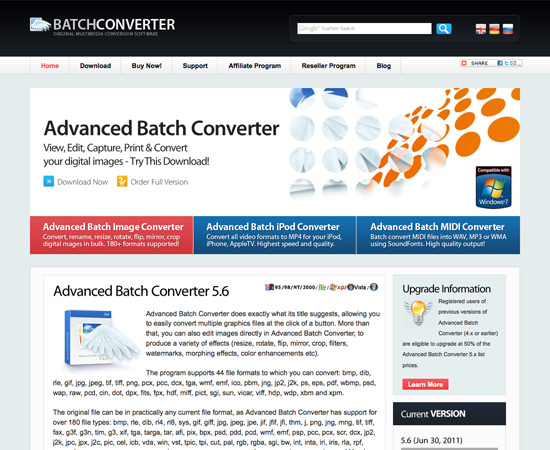 Advanced Batch Converter is a Windows-only tool that has the ability of converting files from 180 plus file types into 44 common file formats like jpg, png, and tiff. It allows resizing, rotating, flipping, mirroring, cropping, filtering, watermarking and more. It costs $69.95 for a personal non-commercial license and $139.95 for a business license.
---
DBP (David's Batch Processor)
---
This one is a GIMP plugin for that allows batch image processing. It can resize, crop, sharpen, rename etc. It also allows color correcting the images.
---
BatchBlitz
---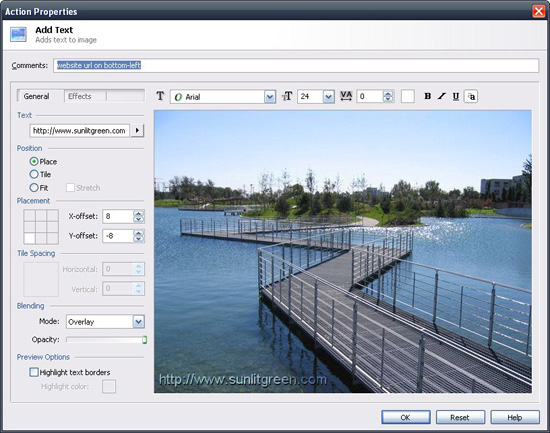 This one is a free tool that can be used for categorizing, filtering and batch editing your images. It runs on Windows.
---
Rename Master
---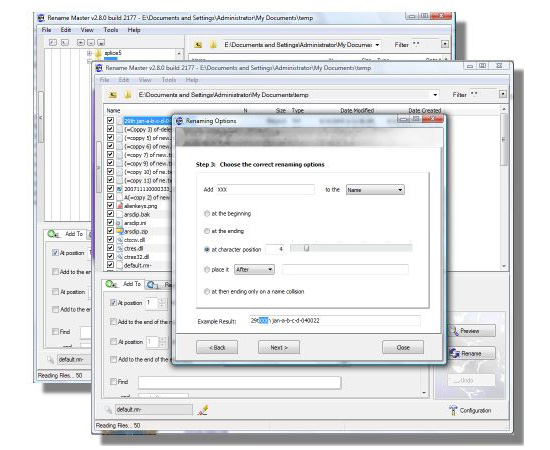 As the name suggests, it is a renaming tool. If you only want to rename a batch of image files or other files, then this one the perfect tool for you. It runs on Windows.