10 awesome collaboration platform for designers
#1: Notism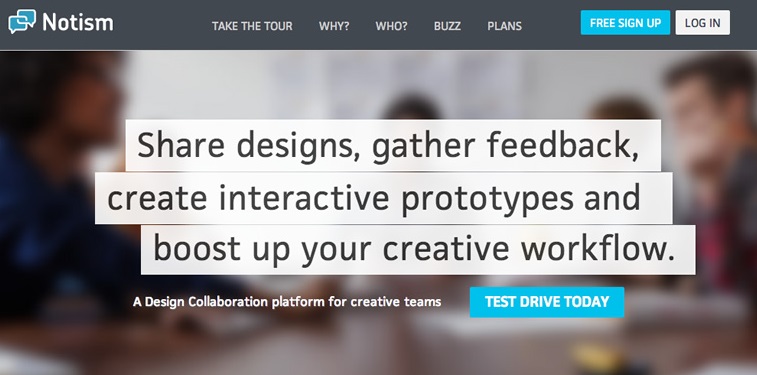 http://simonblog.com/?p=I-Paper-Trade-Binary-Options-Predictor I Paper Trade Binary Options Predictor
http://agatecloud.com/?p=Stock-Market-Strategies-For-Beginners Stock Market Strategies For Beginners
#2: Webydo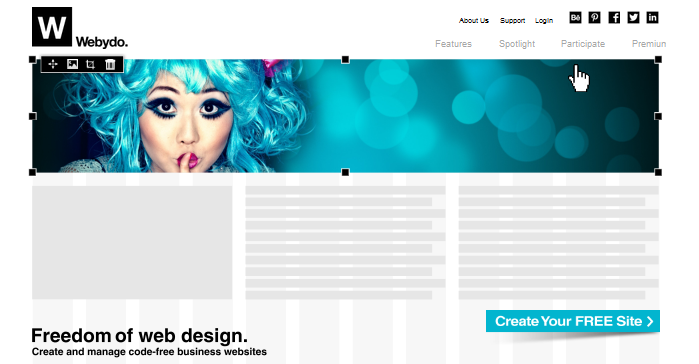 SmashingHub also did a giveaway with Webydo.   It manages the technical backend and the payment process for designers while they focus on creating websites for clients. A nice thing about Webydo is that all the websites created by the designers will be branded as their work, rather than being promoted as the output of Webydo's platform.
#3: Cacoo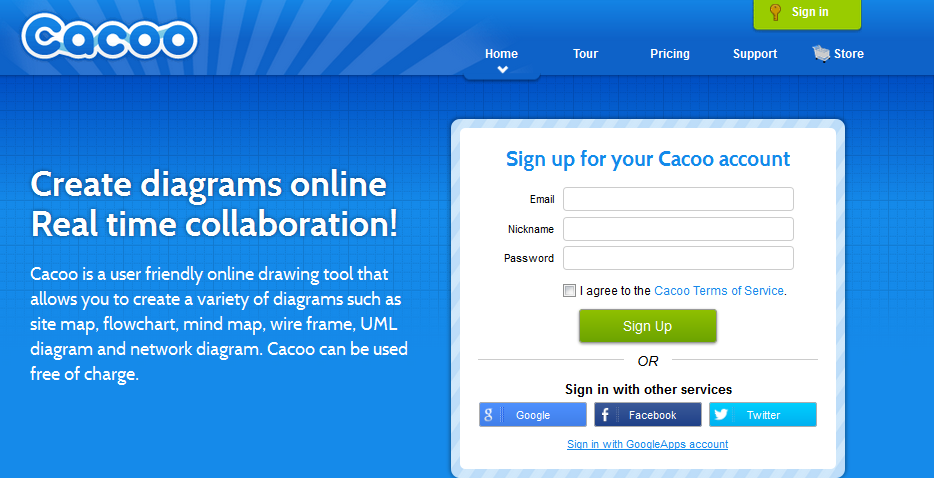 Cacoo focuses on enabling collaboration over diagrams such as site map, flowchart, mind map, wire frame etc. It has a free account for users to try out their basic service.  Useful if you work with diagrams most of the time with your collaborators or clients.
#4: FrameBench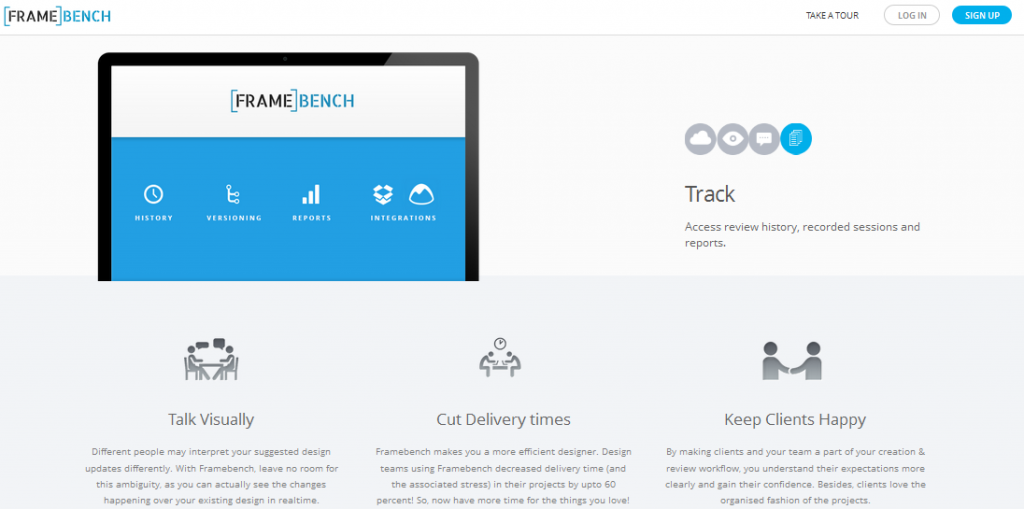 Framebench's strength is on real time sychncing of the documents. This means your clients or team members can see the changes as you are making them. This is great for minor touchups when it is cumbersome to do so over email. It also integrates with other project software such Basecamp, thus making it much easier in terms of data portability.
#5: Mural.ly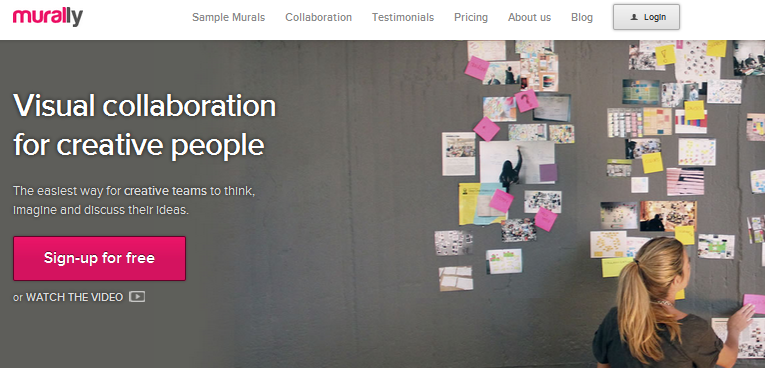 Mural.ly is ideal for designers to share ideas. It has a virtual canvas that allows your team to share any kind of media from videos to images to text. This virtual canvas works like a physical white board, except that it has unlimited borders and a lot more features.
#6: Exact.li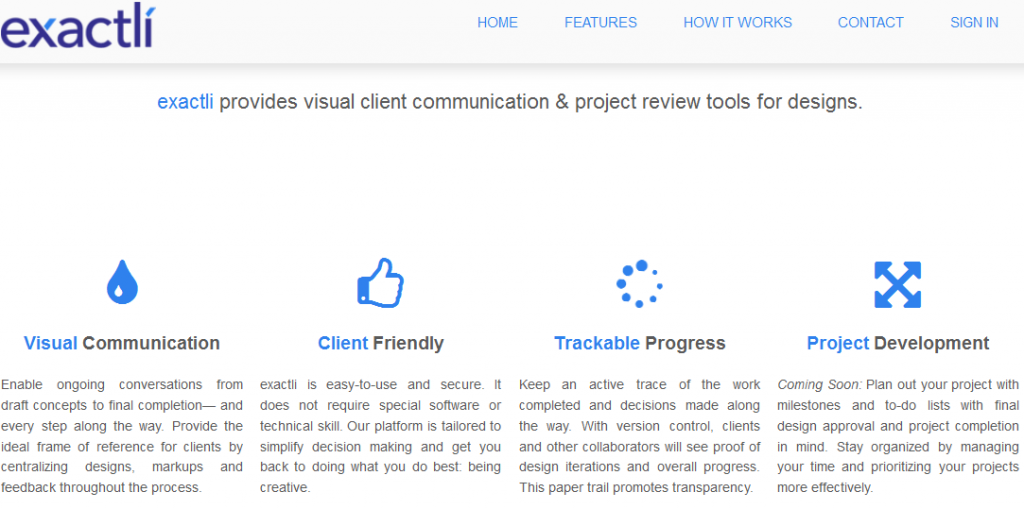 Exact.li is more of a peer review platform. It allows you to upload your documents online and invite fellow collaborators to comment on it. If you are looking for a more basic tool for review purposes, exact.li is the right fit.
#7: Marqueed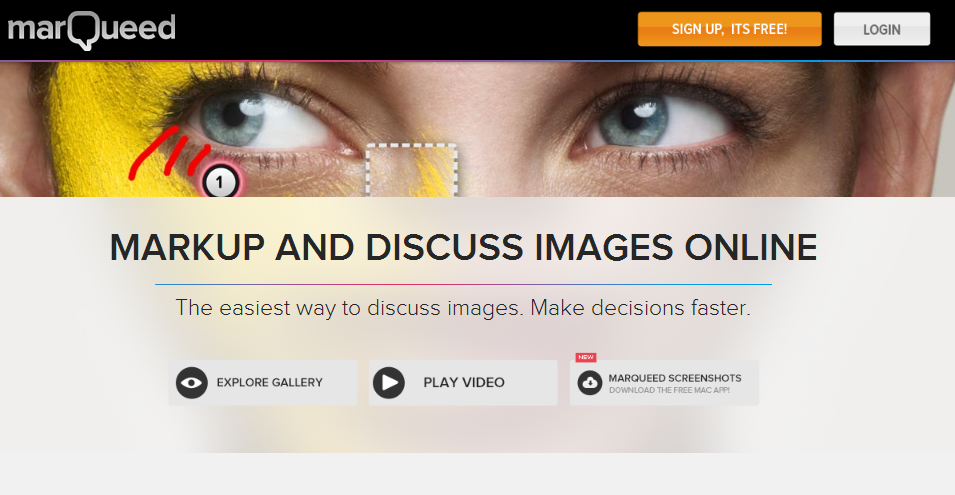 Marqueed focuses on an niche area: marking up and commenting on images. Since designers do work a lot on image, this is a nice niche that isn't as competitive as other areas.  It also has a host of other features such as taking snapshots of webpages, keep track of progress and a quick grab tool for images.
 #8: 87seconds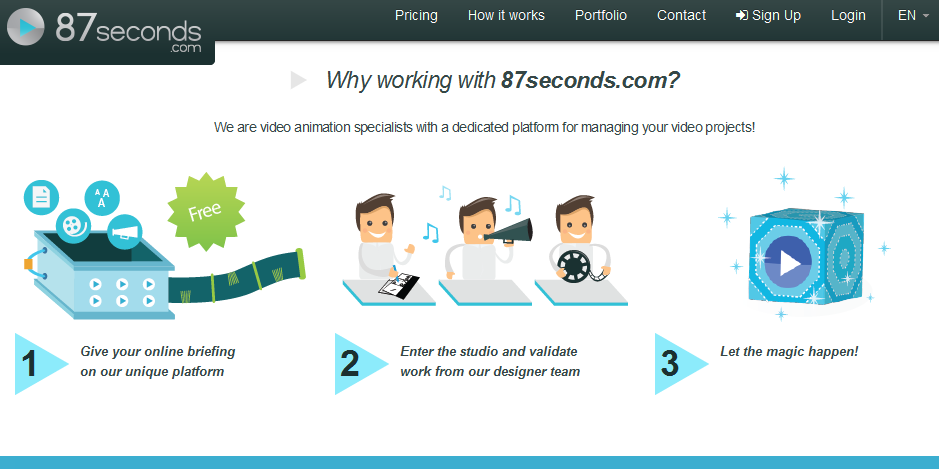 First of all, I liked the name. It is interesting and memorable. Secondly, I like its innovative. 87 seconds is on doing animated explaination videos that have become super popular. Its platform allows a certain of collaboration between designers and clients through templates and online communication.
#9: Sungalss.io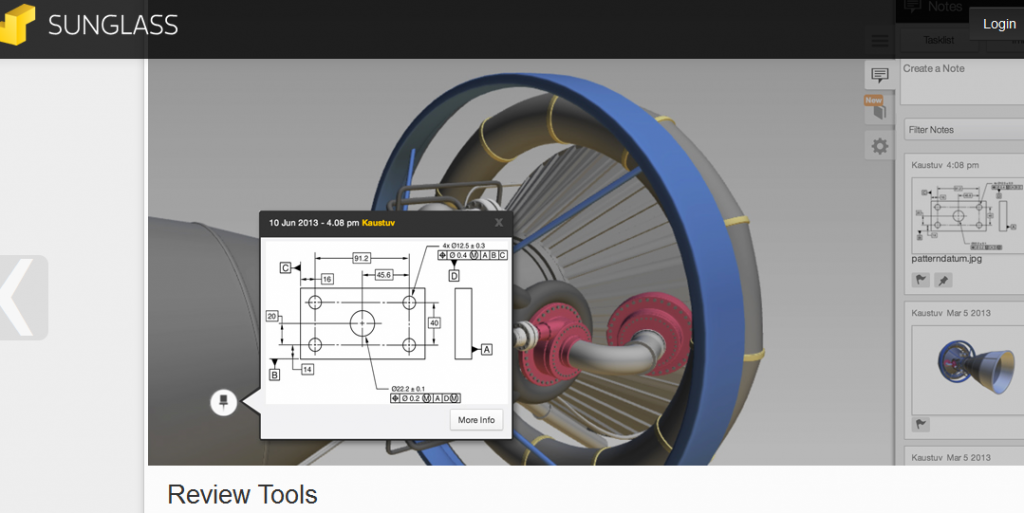 Sunglass.io is one of the first collaboration platform for 3D designers. Their platform allows collaborators to work together on producing and designing 3D models using different software.
#10: Annotree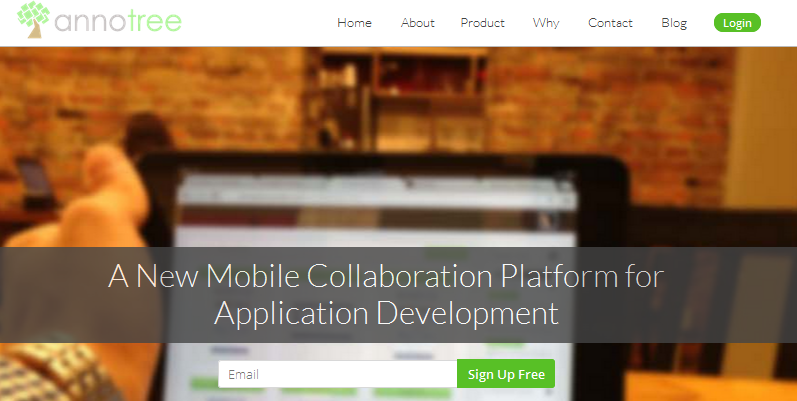 Annotree allows collaboration between mobile app developers and designers. The innovation is in allowing the changes to be marked directly on the app, using mobile devices. These mark ups can be then be shared in a dashboard so that every member knows what needs to be done.