How to create a website without any web development skills
http://simonblog.com/?p=United-States-Stock-Exchanges-List United States Stock Exchanges List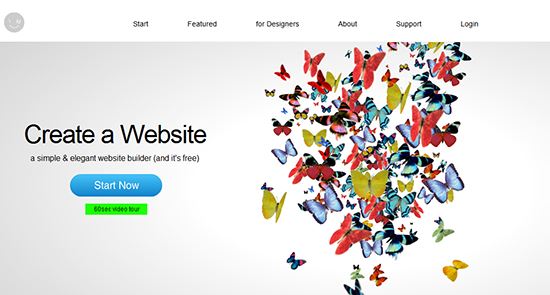 IMcreator is a fast website builder based on HTML, CSS3 and Javascript. You don't need to have any developer skill because it works using a Drag & Drop editor, by using either an existing design or creating a new one from scratch.
Their themes are extremely well made because they collaborate with some great designers in order to deliver stunning designs. Also, It is extremely affordable and if you are not interested on getting a domain, then the hosting will be free.
Creating a website is as simple as 1-2-3, literally. Let's see it in action, step by step.
Step 1. After clicking the start button, you are welcomed by a choosing screen. Here you decide if you want to use a template, a new blank design or an existing project. Let's use a template.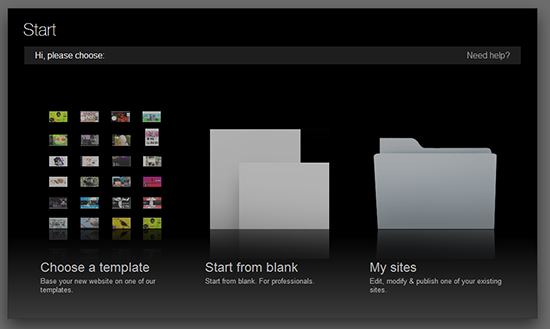 Step 2. As you can see, we have a plethora of themes from which we can choose, so it's all a matter of taste. Let's go with a theme suitable for a photographer. You'll see it in the next step.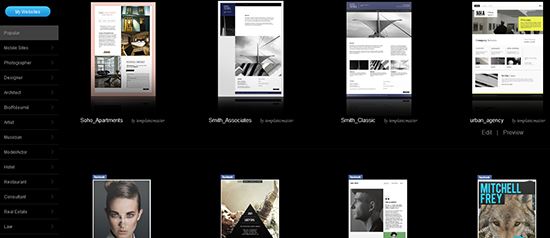 Step 3. Now that we decided upon what theme to use, we can start customizing it. All the controls are extremely intuitive and easy to use, so even a beginner will know how to create a website in just a few minutes.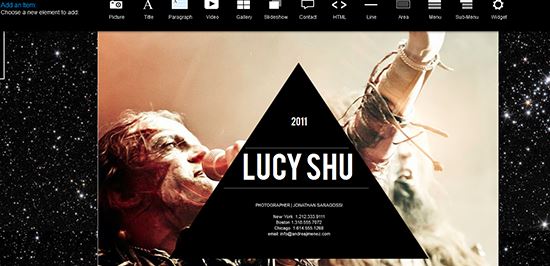 That's it! As it told you, is as simple as 1-2-3. Now you have a fully functional website without spending a dime. So, as a conclusion, if you want to create a website fast and you don't want to allocate any budget for it or you just want to create something fast, then imcreator.com is the best tool for the job.