15 Best Alternatives to Google Reader
Picking Out Speedy Plans In Binary Options Signals The Signals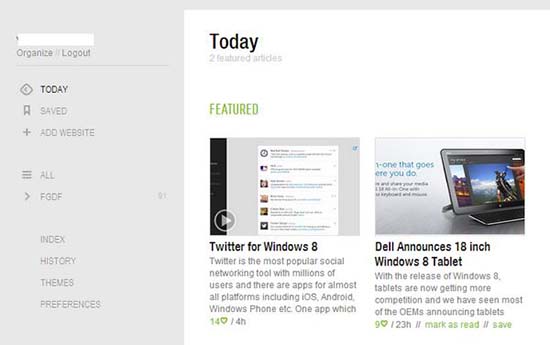 http://automotorblog.com/?option=Currency-Trading-For-Dummies-Brian-Dolan Currency Trading For Dummies Brian Dolan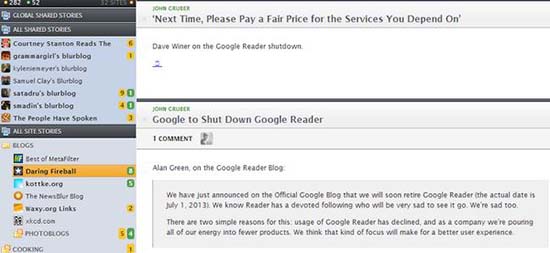 http://ideas.kanojo.de/?p=Binary-Option-Economic-News-Trading Binary Option Economic News Trading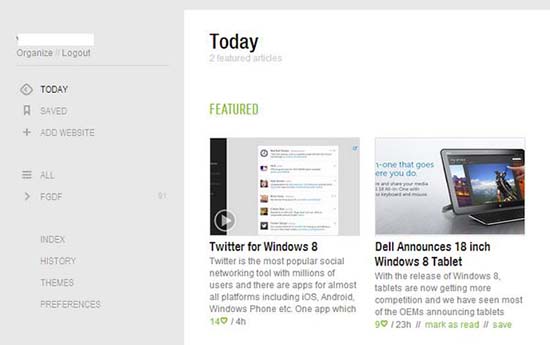 http://simonblog.com/?p=Ways-To-Make-Money-In-A-Couple-Hours Ways To Make Money In A Couple Hours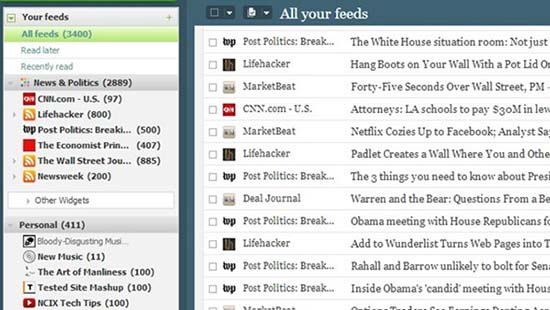 A web-based aggregator that supports iGoogle-style widgets, Netvibes acts more like a social media dashboard while letting you subscribe to RSS feeds from different web pages and blog. Though it does not have a mobile app yet, sharing options can be done by using Facebook and Twitter or sent over email. It is also a simple and reliable monitoring tool for reading web content.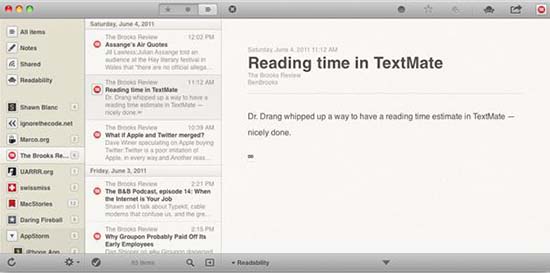 An aggregate for iPhone, iPad and Mac, the Reeder app can also be synced with Google Reader with useful features like save-state to the app, etc. Besides the new internet plug-ins that can be now disabled at the bottom right of the window, it also offers new sharing services for Macs, while posts on Facebook and Twitter now use the system wide-sharing service, the Mountain Lion.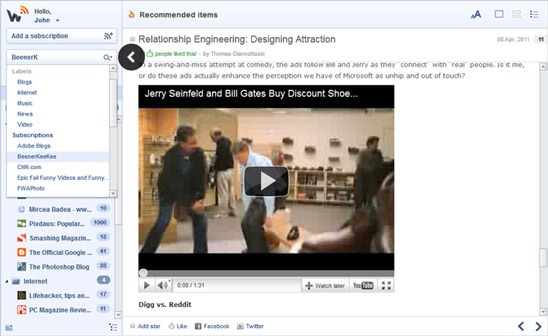 Your very own personal newspaper, the Webreader utilizes text-to-speech technology with its web page recognition; wherein you can also configure the web pages you are going to read as soon as they are loaded, read these pages manually, or read only sections of the text.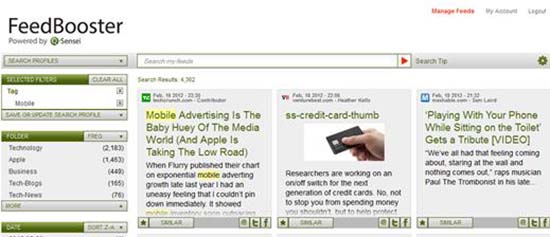 A web-based feed aggregator, Feedbooster offers an ad-free soothing interface that comes in three formats to read your feeds. It has a multi-dimensional search across all RSS feeds with Google-like search operators; as well as several powerful feed sorting features such as alphabetically, by frequency, by folder, tag, date, source, author, or language.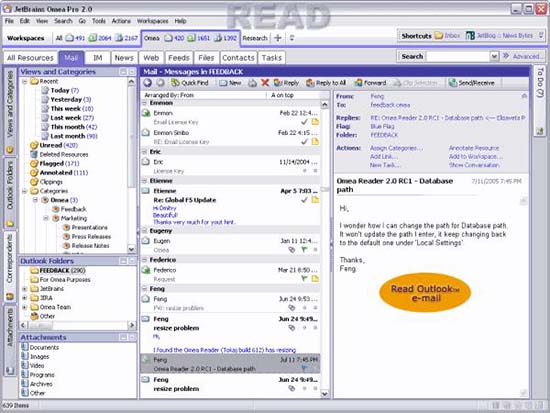 Free and easy to access, the Omea Reader is a fast aggregate that keeps you organized. It also offers additional features such as contextual access, lightning-fast desktop search, quick extensibility, flexible information organizer, and so much more. You can also synch your emails, contacts, and tasks with MS Outlook ™, so they will be all on one place.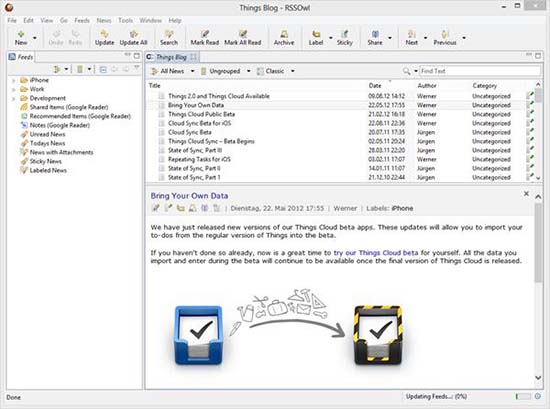 A bugfix that can resolve your issues when synchronizing articles with attachments with Google Reader, the RSS Owl allows you to search for feeds by keywords with the help of the Tool Menu. You can also create tasks and synced them with MS Outlook ™ complete with link resources, due date and reminder.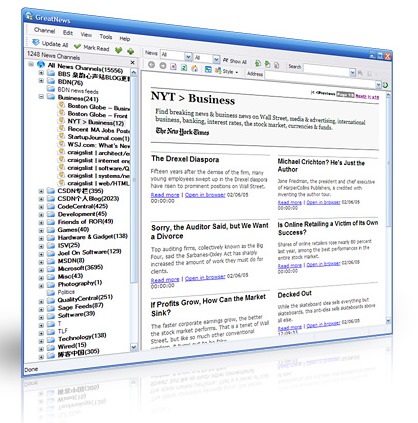 For optimized fastreading, GreatNews displays full images of news articles across RSS feeds, so you can skim through the pages in seconds. It also allows you to highlight the most interesting news with fully customizable keywords, background colors, etc., while storing all your favorite articles locally.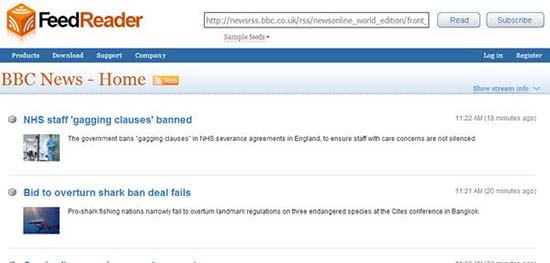 For dynamic lists and powerful search of top feeds, the FeedReader allows you to pick your feeds depending on what you really want. A free RSS and Atom aggregator for Windows, it has auto-discovery feature, so you can find RSS feeds in an automated fashion; with keyboard shortcuts and small installation file.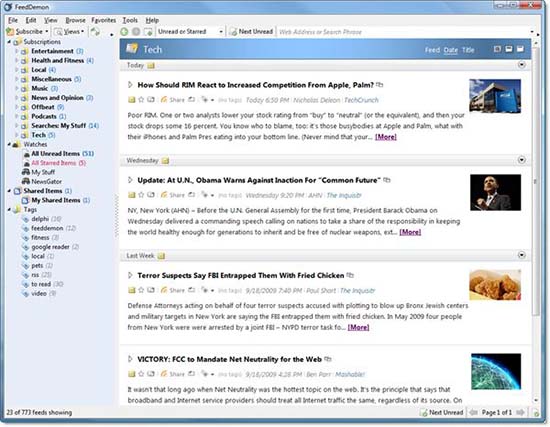 The most popular RSS reader for Windows, FeedDemon offers an easy to use interface so you can be updated in a snap. Besides allowing for Google Reader synchronization, it also features tagging to locate articles, watches, search feeds alert when your keywords appear, and has Podcast capabilities.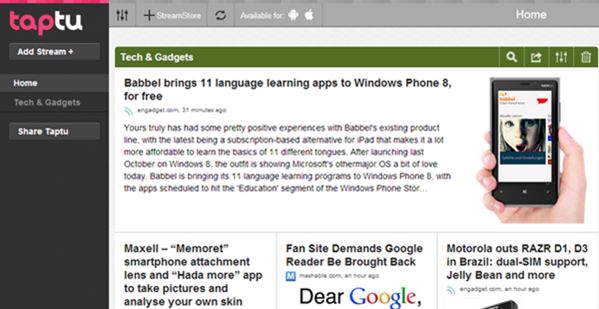 Taptu, a social news reader, lets you add contents from social media sites or blogs and then transform them into beautiful visual streams. You can also mix and merge your contents in StreamStudio or pep them up using the Taptu Magic.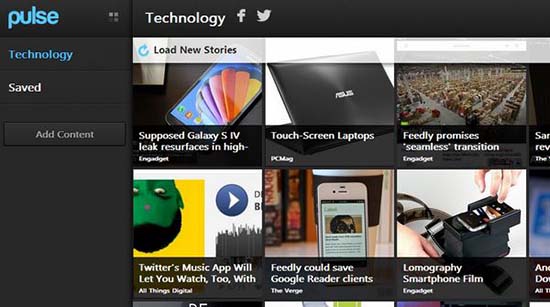 A free web alternative to Google Reader, Pulse lets you choose from a wide range of interests and subscribe to RSS feeds where you can share stories and save something interesting from services like Evernote. Also available for Android and iOS app, it has a beautifully designed and easy to use interface that provides a very efficient way to read RSS feeds from a number of exciting sources.