Past, Present of Famous Brands – Logo Evolution
1. Apple:

2. Shell: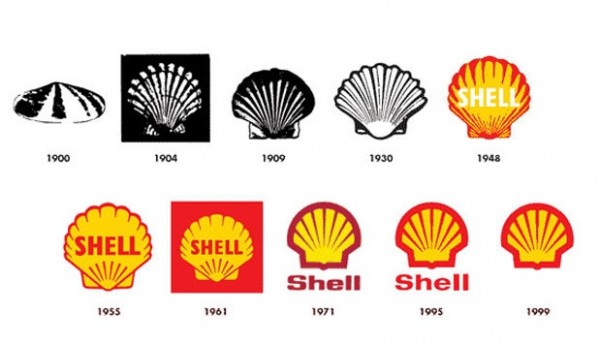 http://blog.xorn.org/?p=How-To-Start-A-Home-Based-Candle-Business How To Start A Home Based Candle Business
3. Microsoft:

The Microsoft logo was introduced in 1975 where it was written as 'Micro-soft' however, soon the hyphen was removed from the name and a distinctive O was introduced. After that for 12 years there was no change in Microsoft's logo. In 1987 a new logo was introduced despite the fact that a lot of people were against the redesigning of logo. The new logo had a cut in O which gave it a name of pacman logo. Even today, the logo is almost the same with a few changes here and there. I guess this logo needs no evolution as people can connect to it way too easily.
4. Volkswagen: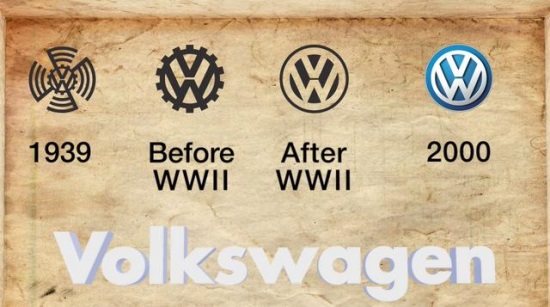 Introduced in 1939, the logo looked like a gear however, the logo evolved with the ending of World War II.          The gear and bumped teeth were removed and later in 2000, the logo was colored into blue from black.
5. Nike: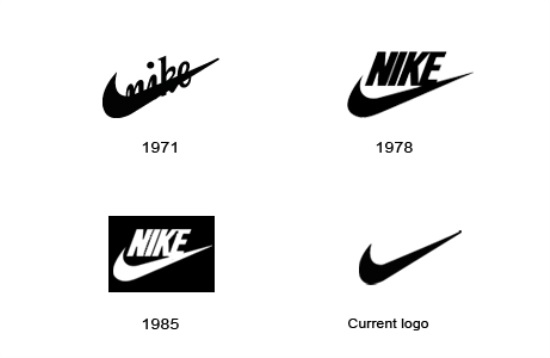 I don't think the logo has changed drastically ever since its introduction in 1971. Initially the tick (swoosh) had Nike's name with it. However, the logo now is a fine example of simplicity as it contains only a Nike swoosh and is still so recognizable.
6. Mozilla Firefox:

Honestly, I have not been much of a fan of the introductory logo that came into the market in 2002. A phoenix with wings outspread – seriously? However, when the name was changed to Firefox, the logo was redefined and I think this logo looks really good.
7. Pepsi: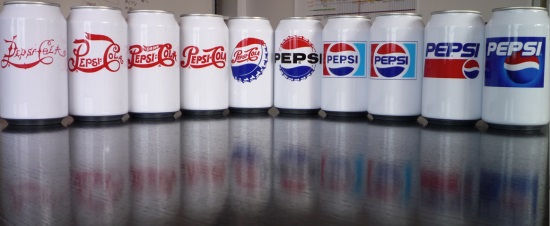 Pepsi's logo has witnessed countless changes ever since 1898. To begin with Pepsi's logo was red script 'Pepsi cola' on white base. With the passage of time, the font was transformed into a sophisticated one which was easily readable. By 1972, they transformed the bottle cap with using blue, white and red color and thanks to this evolution, today Pepsi's logo is that stripped circle.
 8. Walmart: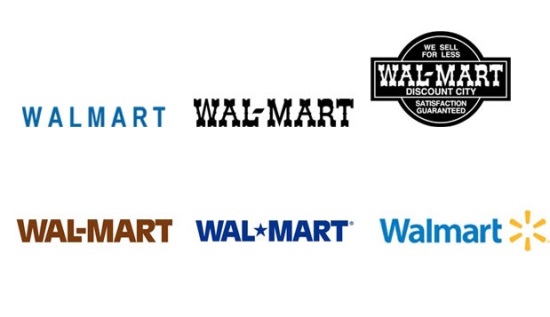 Walmart's logo has been pretty much the same since 1962 as they prefer the name of their brand over any design. They have been changing colors every now and then and the final version has the company's tagline with it with a yellow star symbol.
9. BMW:

Ever since 1923, I have not witnessed any major changes in BMW's logo but I am sure most of you do not know the concept behind BMW's logo. The BMW logo symbolizes the movement of an aircraft propeller, of white blades cutting through the blue skies. I am glad that they did not evolve it totally.
10. Coca Cola: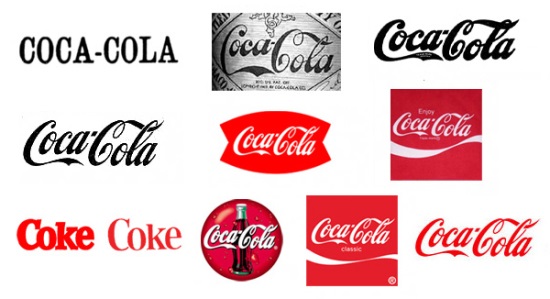 Coca Cola is one of the most famous brands and honestly, the red color is way too much associated with this brand. Initially, in 1886 the Coca Cola logo was just a font spelling out a name. However, after one year Coca Cola logo was transformed thanks to the Spencerian script which was easily recognizable. After that Coca Cola has been making minor changes in the logo. They have been playing around with the colors but script remained the same except for 1985.
11. LG:

Most of you won't know how LG was given this name. LG is basically a combination of initials of its two previous companies 'Lucky' and 'Gold Star'. Right after their merger, they turned the name into LG and ever since then the current logo has been with the company.
12. Mercedes Benz:

At the beginning, in 1902, the Mercedes logo was all about script however, 1909, the logo was transformed into a three-pointed start symbol and later on in 1933 a circle was added for the star's enclosure. Ever since then, the things have been almost same.
13. Master Card:

As the first logo suggests, MasterCard was known as Interbank federation in 1966, hence the 'I' in the logo. However, in 1969 the logo was transformed into two overlapping orange and red circles with the name 'Master Charge'. In 1996, the red and orange colors were made brighter and ever since then there have been no changes in the logo.
Conclusion:
I have mentioned only a few famous brands however; there are a lot of famous brands that have evolved their logo completely with the passage of time. Share your favorite evolution with us.