How Wix can Launch Your Online Business
Wix is a web development platform that allows users to create and manage web and mobile sites with its online features and tools. Over the years Wix has increasingly become the premium website builder and manager with its wide range of top-notch templates and an easy-to-use interface. If you want to learn how to create a website, there is no simpler platform than Wix.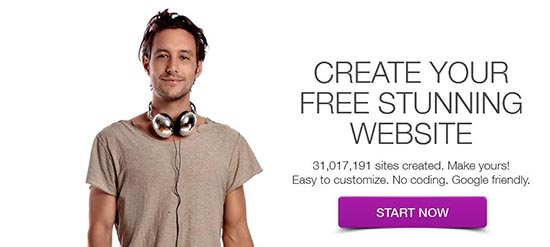 Wix provides a flexible platform for users to create and add functionality to their websites such as plug-ins, contact forms, e-mail marketing, community forums and e-commerce using an integration of Wix and third-party related applications.
The WixHive API, released in 2014 is also designed to boost businesses as it enables an installed Wix app within a user website to collect and share relevant visitor data with other installed apps on the same website. This exchange of information allows Wix users retrieve relevant information when and where necessary about visitors to the site, their characteristics and interests and how to serve customers better.
Wix as a platform focuses on tools for marketing to suit the needs of business owners with a solid array of attractive themes and a great customer support base. Websites can also be customized based on different business needs, target customers And required features. All these come easy and affordable.
You can make use of Wix to launch and manage your business wherever you are in the world. The Wix app gives your business the best platform for functionality and management. It's ideal for sites and businesses that involve an appeal to the senses such as photography, fashion, jewelry, architecture, estate management, advertising, music, e.t.c. The features of this app include:
A dedicated message center
Pictures, audios and videos inclusive for enhanced communication
Business tools for you and your clients
Live chat
Wix understands that communication is essential for any business to thrive and so this app allows you to have your team on board 24/7, send and receive messages, instant updates and notifications. You can do the following and more with the Wix app:
You can keep in touch with your business anytime and anywhere as long as you're with a phone. This includes communication with your staff or team, managing and following up orders, notifications on sales, e.t.c
For blogs and websites, there will never be a reason to be offline as everything about your site is just a click away. You can upload pictures instantly from your phone, blog posts and updates on the go.
Scheduling: you can create and run your business schedule for any kind of business and even manage business operations using the app. For example. You can manage a restaurant using the Wix app to post updates on opening and closing hours, menu for the day with its availability and price, special services; manage seat bookings and reservations and also communicate with restaurant staff and customers at the same time. This is a platform for perfect schedule synchronization.
You get updates that enable you to be in touch with what's happening. You can monitor clients' satisfaction and instantly respond in cases of dissatisfaction or emergencies. This also increases your client base as anyone can do business with you from around the world
Teamwork: any business or organization can work as a team without all members having to be in one place at the same time. The available media options allows for optimum communication.
The Wix ShoutOut
Communication just got easier! If you want to create, design and send beautiful messages, e-mails, newsletters and updates to clients, customers and subscribers, the Wix ShoutOut is perfect for you.
The Wix ShoutOut allows you to communicate with visitors to your site and clients directly, engaging them in business worthy deals and updates from your Wix account. This newsletter service encourages branding as it allows you to make use of already saved images and brand design in creating a newsletter.
For advertising, new deals, new stock/supplies, latest sales can always be shared with the general public and specific clientele at no cost at all. It is a way to let people know what you have to offer. You can easily import your contact list and also track sent mails to know who has opened and or shared your mail.
Creativity. Your business package matters. You don't have to send ordinary or plain messages anymore. The Wix ShoutOut allows you to come up with a play of words and colours and sounds where necessary, to pass your message across.
To create a ShoutOut newsletter, simply access Wix ShoutOut and create your message using the available options for customization and then click next to send. It can be done easily in little time. It is important you read the Terms of Use before you start sending newsletters.
Beyond sending out newsletters, you can monitor your ShoutOut statistics and performance, edit existing newsletters, archive newsletters and even advertise your ShoutOut on social media. This platform also enables you to organize and grow your mailing list.
The Wix ShoutOut app just makes things easier as everything about business communication is just a phone click away. Messages with this app can also be shared on SMS and social media: Whatsapp, Facebook and Instagram.
The Wix eCommerce
The Wix eCommerce tool is an online platform for buying and selling. You can buy and sell anything on this platform that integrates the latest online marketing tools and social apps/ it takes trading beyond the confines of four walls of buildings and limiting borders. Wix eCommerce has templates designed specifically for trading. Features of this platform include:
An optimized mobile store
Templates for eCommerce that can be customized
Galleries to showcase products in their variations and specifications
A discount code calculator
Tax and shipping calculations
Inventory management and much more.
It is easy to use with its intuitive drag and drop interface that works well for even beginners. The dashboard has five buttons on its left that allows for easy creativity: design items, modify pages and make use of the app market. The Wix eCommerce comes affordable but on a long term basis it is cheaper to pay an upfront fee yearly than having to pay on a monthly basis. There are side benefits you get when you pay, like two premium add-dons,. 20GB of storage space and ad vouchers for your site. Its SAEO friendly too which is a crucial long term marketing strategy no matter the stage a business is in
There are multiple payment options to choose from, online and offline and an upside is the fact that there's no charge for transaction (this means more profit.)
Beyond this, Wix app market offers advanced tools for sales and marketing to enhance service delivery, customer satisfaction and business expansion. The eCommerce apps are loaded with enough options to ensure you or your business does not get stranded with customer reviews that allow you to get a steady flow of feedback that'll keep your business on its toes.
Whether you're just starting a business or looking for ways to manage your business better, the Wix app is perfect for you.