A Collection of High Quality and Stylish Website Templates
A friend once asked "why do you still surf for web templates when you can create one?" I answered, for fun. But then again I start to consider and realized even if we are capable to create, there are still many great reasons to check out free templates out there. Like save time, easily selection and make customized according to our taste.
Thanks to many of the generous souls, most of these web templates found online are no longer the same. I found an amazing Free Web Templates with a lot of them are high quality, Premium Templates, cross-browser compatible. As a developer or designer myself, I wouldn't say you should get a nice free template and implement directly, but rather, check out the structure, design and codes. Labeling, naming, styling and structuring are what interest me more, and I'm pretty sure there's more if dug deeper.

Why you should prefer mytemplatez.com? They have commonly covers all type of Free Templates and Premium Templates that exist in the market. You can choose according to your requirement by customization of colors, keywords, template category or type. They offered variety of quality templates for bloggers, WordPress, CSS, Business purposes. I like their expert team whom provide a full support for solving your issues.

Popular Free Templates :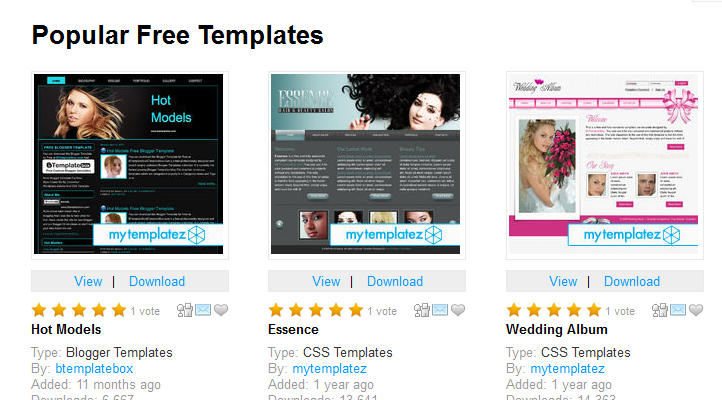 All types of professional designed and well organized such templates. They followed all respective coding rules for search engines, other parameters that match your business standards and needs. You can try Free Website Templates. Looking for your valuable feedback.