25 Creative Menus And Navigation Tutorials of Photoshop
Navigation menus are the most essential part of a blog or website. If made with impressive design and implemented at the right place on your web document, they can not only make the interface of a web document user friendly but also adds a better quality to its design. Basically they consist of links to various pages and categories within the website, however its website owner's wish that which elements he/she wants to add in it. For example, you can add Facebook and twitter profile link, RSS profile link etc to your website menu also. Making a very easy to use, understandable and mesmerizing navigation menu is a designer's priority while making a custom website design. If you are going to make a website for commercial or personal use, and need a highly influential design, then we can help you in choosing the right one. You just need to be specific with the niche of your website and must finalize which kind of design it is going to adapt.
All designs given below are hand picked and really graceful. You may get some piece of your type here. Just have a look at what we have got for you.
If you like this article, you might be interested in some of our other articles on Best Photoshop Tutorials of 2011, Photoshop Effects, Free PSD Files and Photoshop Text Effects Tutorials.
25 Creative Menus And Navigation Tutorials Photoshop
An eye-catching navigation bar for technical blogs. If you are going to build up a technology or gadget review blog, then it is appropriately the best suited for you.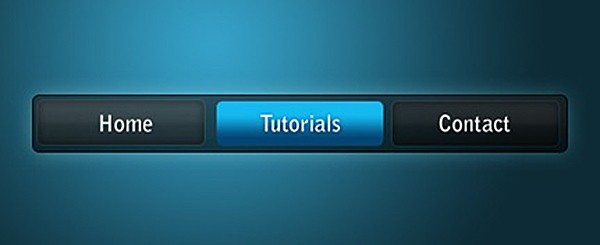 This design suits on each and every kind of websites. But specially design related websites and blogs are perfect for this multicolored scheme.

Another beautiful design for a technical blog. This design suits you the best if you are going to launch a news, tech or gadget blog.

This design for conventional web design and web savvy look.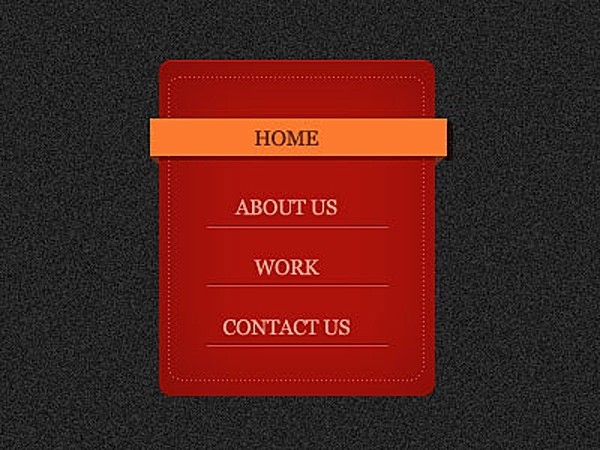 If you are Vista inspired, then this one best suited design for you.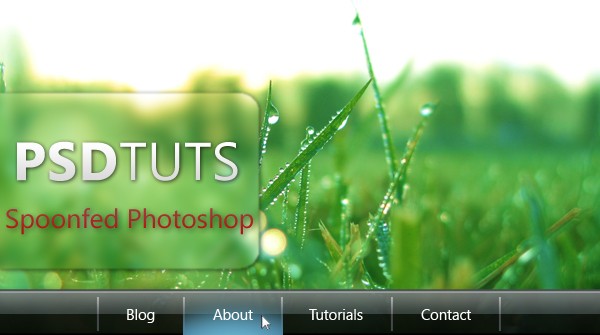 An elegant design for almost every kind of website. This may get you and your website stand out of the crowd.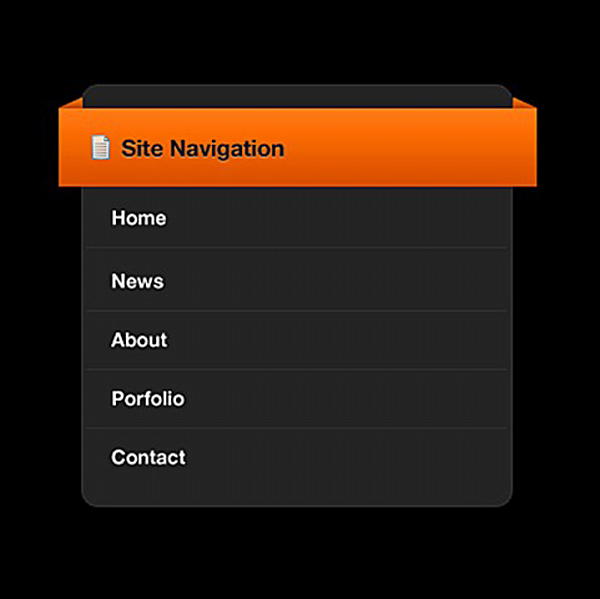 If you want to give an idea of "What is this link about?" in some more detail, then you can choose this really impressive and nice looking navigation design.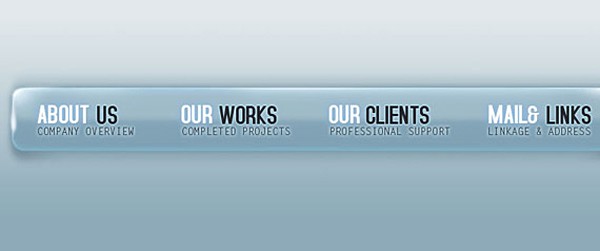 A new and modern look and feel can be given to your website with the help of this nicely made design.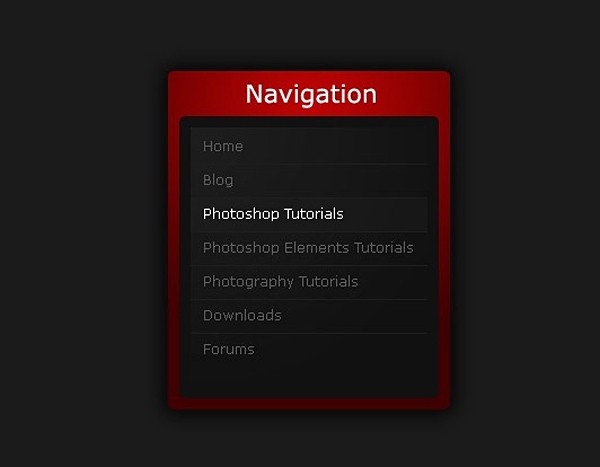 Giving 3-Dimensional effects to a website or a blog is really cool. It will help you in getting a hold on your visitors and conveying a better impression on them.

This kind of design is already very popular with science and tech fiction films. Give your site a science fiction feel with this button and navigation design.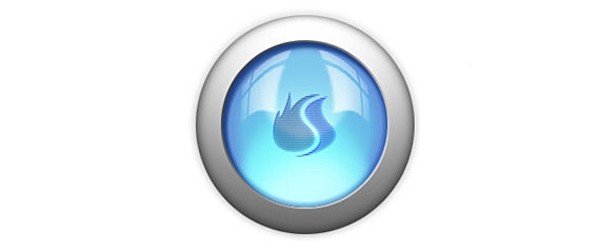 A really eye-catching navigation with iconic identity can make your website reached to some new and untouched level of designs.

A glass type navigation bar
(Removed by Developer)
A clear glass kind of navigation bar gives a look as such of some music player or some software interface to your website. It will be really influential on your readers.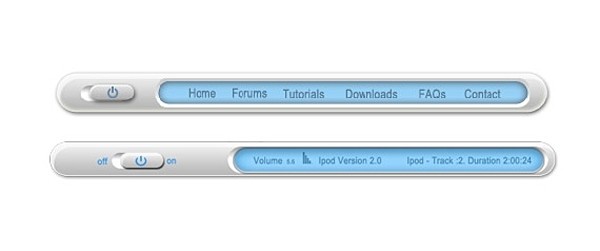 Give a technical and metallic hard look to your website using this pretty metallic navigation menu design.

This is pretty professional looking clean white with character user interface inspired fonts to make more and more tech savvy look of your web document.

This one is one of the most professionals buttons ever designed by the most proficient designers in the Web designing industry.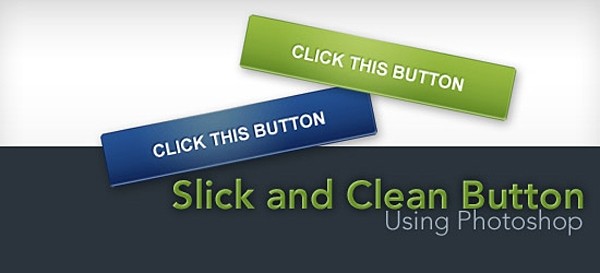 An informal look can be given to your website or blog with the help of this really impressive and different looking navigation menu.

This menu can be designed in the Photoshop and implemented later on using CSS (Cascading Style Sheet). This is really cool to use this one with your website.

This menu is designed in Photoshop and later on jQuery code is implemented to give it a nice and smoothly moving slider. It is really professional and attractive.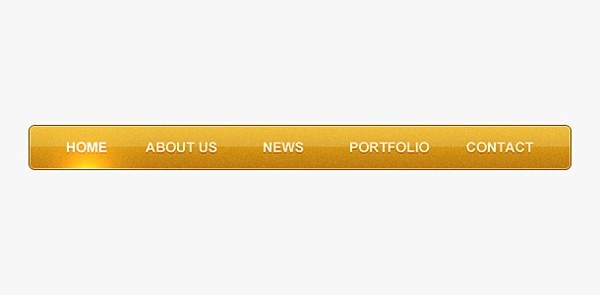 This one is also considered as some of the professional navigation bars present on the web for use with a website or blog. It can give nice look and feel to your website.

This is one of my favorite navigation menus. Just try it and you won't be upset.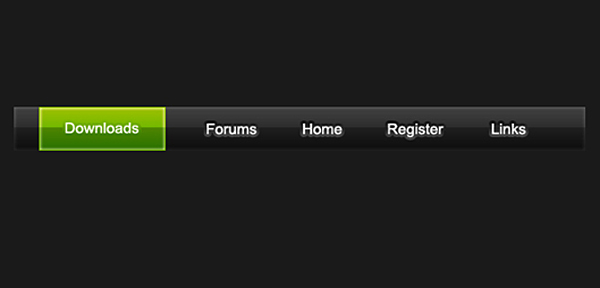 Another professional looking and elegant button design in Photoshop.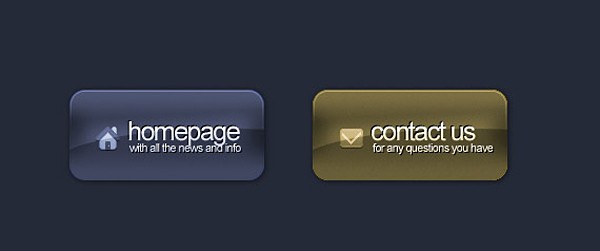 This one is really different looking and Professional Photoshop designed navigation menu. It can give a highly impressive look to your website.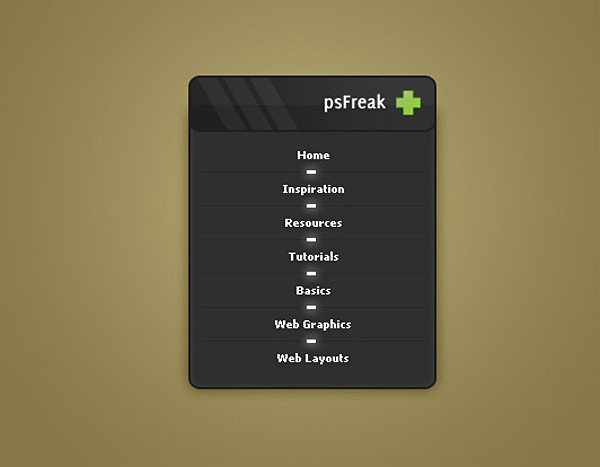 If your website or blog has a white or lite grey background with bluish scheme, then these are the best suited Photoshop designed navigation buttons for you.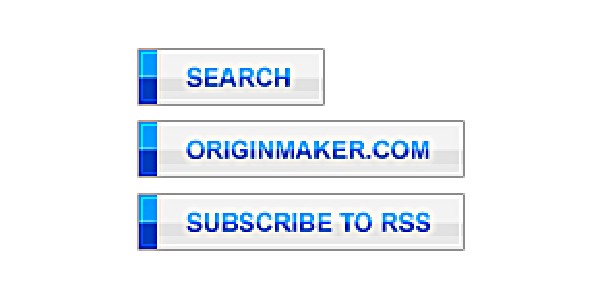 Another unique design of navigation menus of Photoshop. This one is really very impressive and also rarely found on the websites.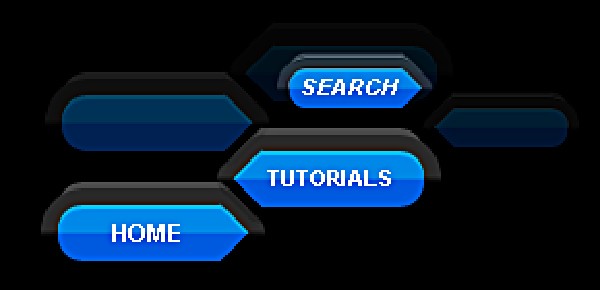 As the name suggests, this one is a Professional Menu button which can get your website to highest skies of professionalism.

This was a list of 25 awesome and creative menus and navigation tutorials of Photoshop offered to you by Smashinghub. I hope it will help you in getting some correct material for your upcoming or existing website. Please keep visiting us for more. Thanks!