Zyma review – 5 reasons why Zyma hosting deserves your attention
Hosting is a necessary part of any online business's expense. As such, it is important to have a hosting provider that provides reasonable value for your money. Beyond that, hosting is such an important part of your traffic flow that you want a provider that provides quality service without any major downtime.  This is why Zyma hosting is a provider that deserves your attention. I have tried their service by using a niche site of mine and my personal experience has been very good. I thought I will share this Zyma review with you.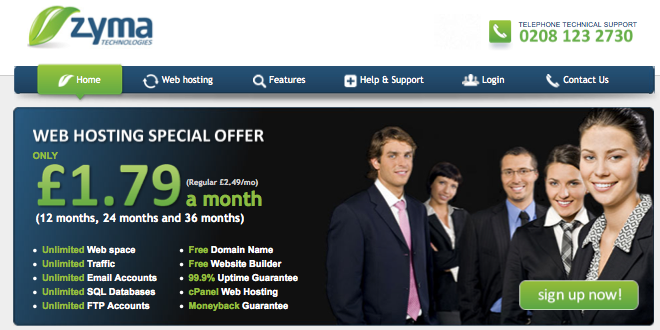 1: Unlimited bandwidth and storage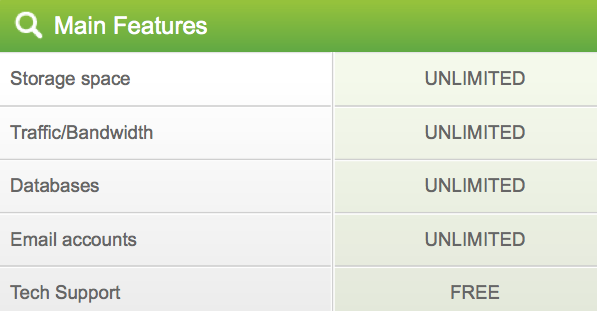 Most hosting plans for personal use has restrictive bandwidth and storage. This will cause you problems when your website and traffic starts to grow. I have used hosting service before whereby they shut down my site without any warning because it was experiencing a surge in popularity. You have no such problems with Zyma hosting due to their promise of unlimited storage space and traffic bandwidth.
2: 99.9% Up time
99.9% is a very good guarantee for a hosting service. This means out of 365 days, you only have 1 half day of disruption. That is quite a remarkable guarantee.  If you do a scan of some hosting services, you will notice that not all hosting companies provide such a performance guarantee. However, if you care for your website, a 99.9% up time is absolutely critical to ensure your visitors will never see  a 'website down' notice.
3: Fast loading
A fast loading website is not necessary visible until you experience a slow loading site. I personally encounter this while I was helping a friend to write some articles on his site. His hosting is unbelievably slow and I was frustrated just trying to save an article in wordpress. This is when I started to appreciate the benefit of a fast loading site. Zyma hosting really enables your website to load fast.  I don't know how they make their hosting so fast but it is probably due to their award winning technologies.
4: Great loyalty program
Another thing worth mentioning is their reward program. Currently, if you refer a friend to Zyma hosting, you can enjoy 6 months' free of hosting service. Personally, I think that is a great offer as there is nothing wrong with recommending a good service provider to a friend.
5: Lots of free extra features
Finally, Zyma has put together some nice extras for their customer. For example, you get a free domain + USD100 worth of ad dollars to let you kickstart your website. In addition, if you are intending to run a ecommerce website, there is a free shopping cart + paypal integration for you to easily collect payment from your potential customers.
So, if you are looking for an affordable hosting service that provides fast loading and reliable service, Zyma hosting should definitely be one option that you should consider.  As an offer to the readers. Here is Zyma's coupon code that will give you 10% off their service.
Coupon Code: WEBUSER
Thanks for reading