Zappy themes giveaway
Zappy Themes, A Premium WordPress Theme providing Company offering amazing designs that promises to portray your imaginations in reality. Every theme ensures quality and security which they consider to be important in customer point of view. Also the themes are so good at customizing, fully responsive, and hold's a unique style.
Below are more details on this new theme that you can check out.
Premium WordPress Themes: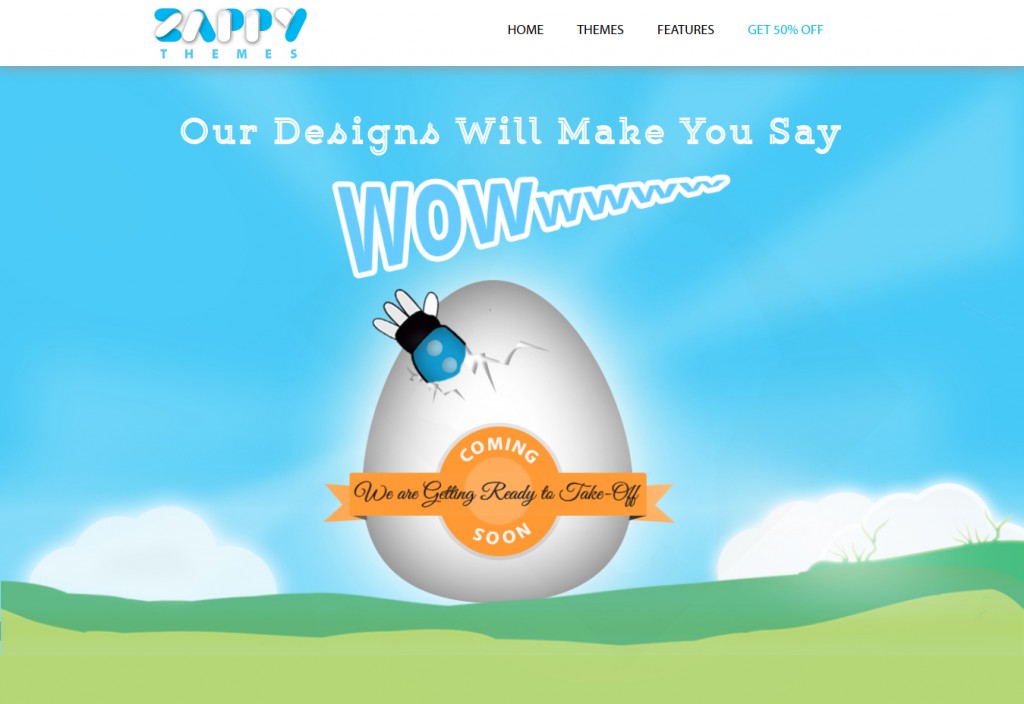 Zappy Themes offers Premium WordPress themes which covers most of the niches like Restaurant, Magazines, Personal Blogs, Digital Goods, E-Commerce, Corporate and a lot more.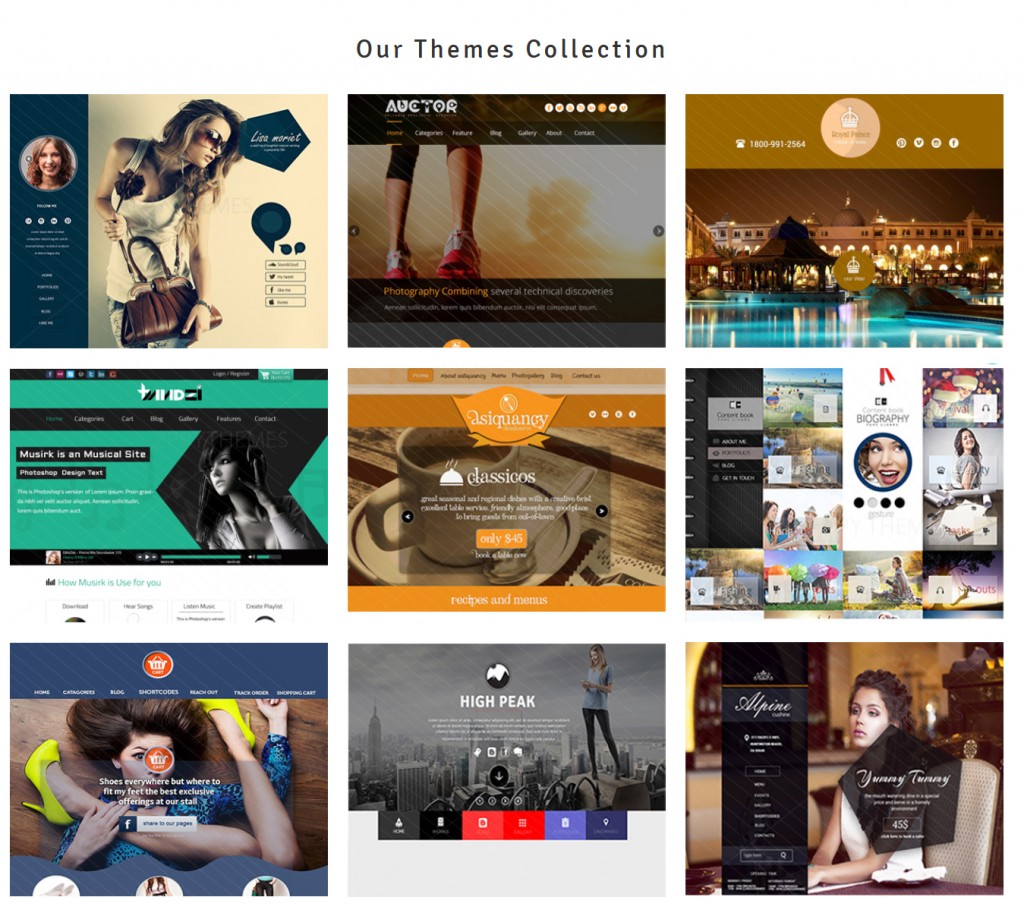 Highly Responsive: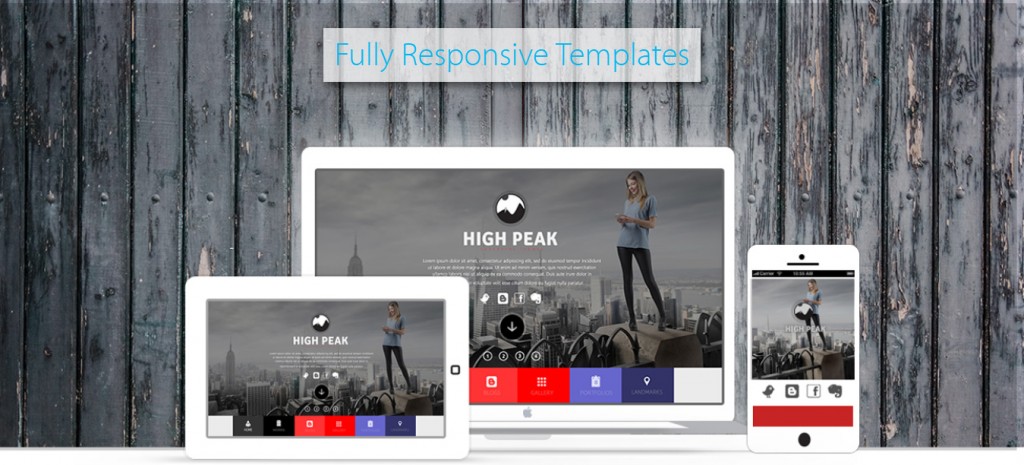 Themes from Zappy Themes are completely responsive and are supported well by smartphones, tablets, desktops and laptops. The coding is made in such a way that it doesn't annoy you and fits into the display easily.
Shortcodes:
Make changes that you wish to make with no difficulty. Zappy themes have got good number of shortcodes that will lessen your burden. And more importantly you don't need to have any technical knowledge to operate these shortcodes.
Theme Options:
Entering into Theme Options, They have got all of them in abundance. Their collection includes change of logo, font style, banners and a lot more. All you need to do is choosing the options and applying it.
Affordable Prices:
Loads of WordPress themes are available out in the market. But, are they really affordable? Probably not. But Zappy themes are providing all their themes at affordable price with tons of features which you would never expect to bag at such an affordable rate. Not just for a theme. But for a theme bundle.
Documentation:
Documentations are so very important initially and will continue to be important as far as setting up the themes are concerned. Zappy themes have provided the documentation in a step by step manner so that people of all ages can go along with it easily.
Support:
Zappy themes support staff are so generous and attentive to their customer queries which makes them stand out among the others. They always make sure the customer is 100% satisfied with their product and service.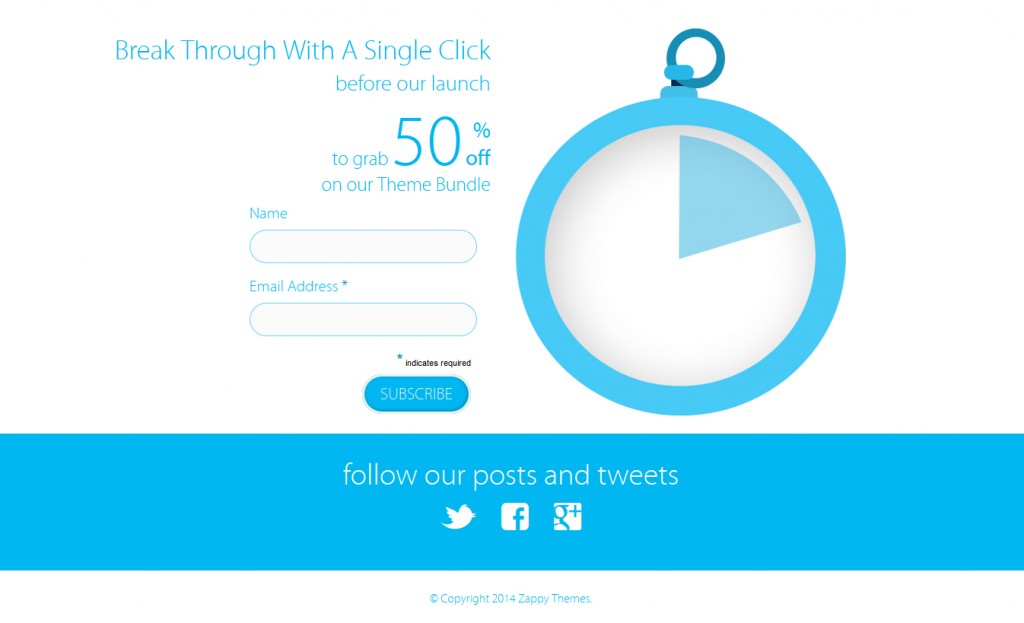 Also, the company is willing to provide 2 new themes every month and users can make the most of these themes till their subscription ends. It means that a single user will be getting to use more than 50 themes in his 1 year subscription period.
As part of their pre-launch session they have started a giveaway contest which is open to everyone. All you need to do is participating in the contest and spreading the word about Zappy Themes. One lucky winner will get a chance to win an iPad mini at the end of the contest.  To double size the excitement Zappy Themes is offering 50% off on subscriptions that were made before the official launch.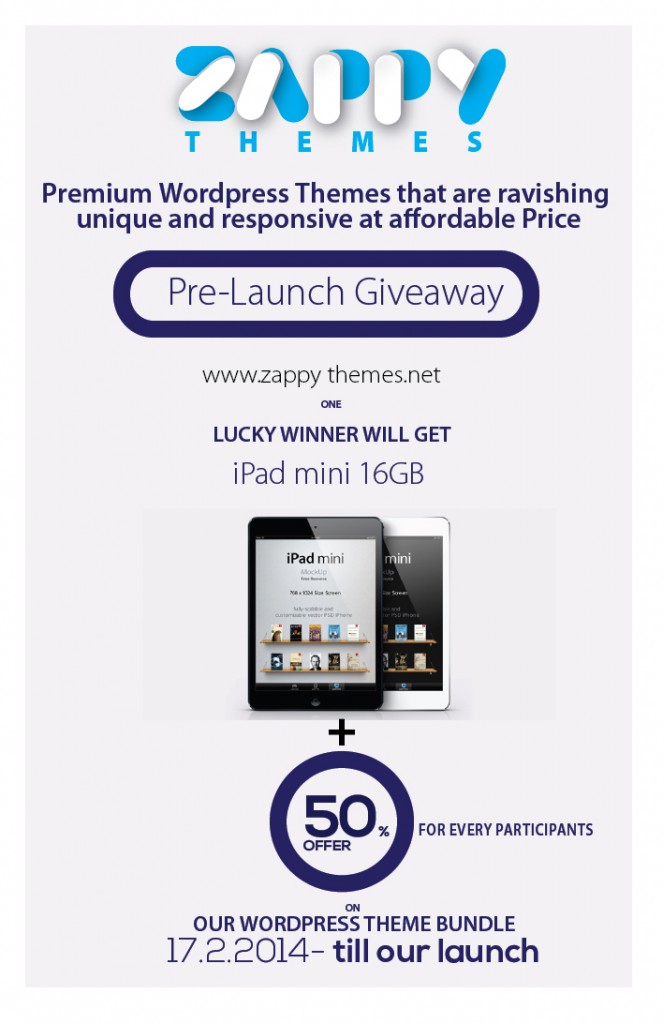 So what's holding you back? Subscribe now and stand a chance to win an iPad mini. Opportunities won't knock the door every time. When it does, you need to make sure that you have made the best use of it.
Zappy Themes Giveaway: