Wiredrive: having excellent customer support will ultimately bring you more success
The success of any company is contingent on many different factors, but ensuring that you offer consistently excellent customer support is a crucial one. A company can put effort into streamlining and strengthening every aspect of their business, however without the support of solid customer service, the efficacy and reputation of the company can suffer. According to the White House Office of Consumer Affairs, it is 6-7 times more expensive to acquire a new customer than it is to keep a current one.
Wiredrive, a media collaboration app designed to simplify review and approval workflows, takes customer support very seriously. With a 96% customer service satisfaction rating, they understand that customer satisfaction is key for attracting and retaining a strong, happy client base.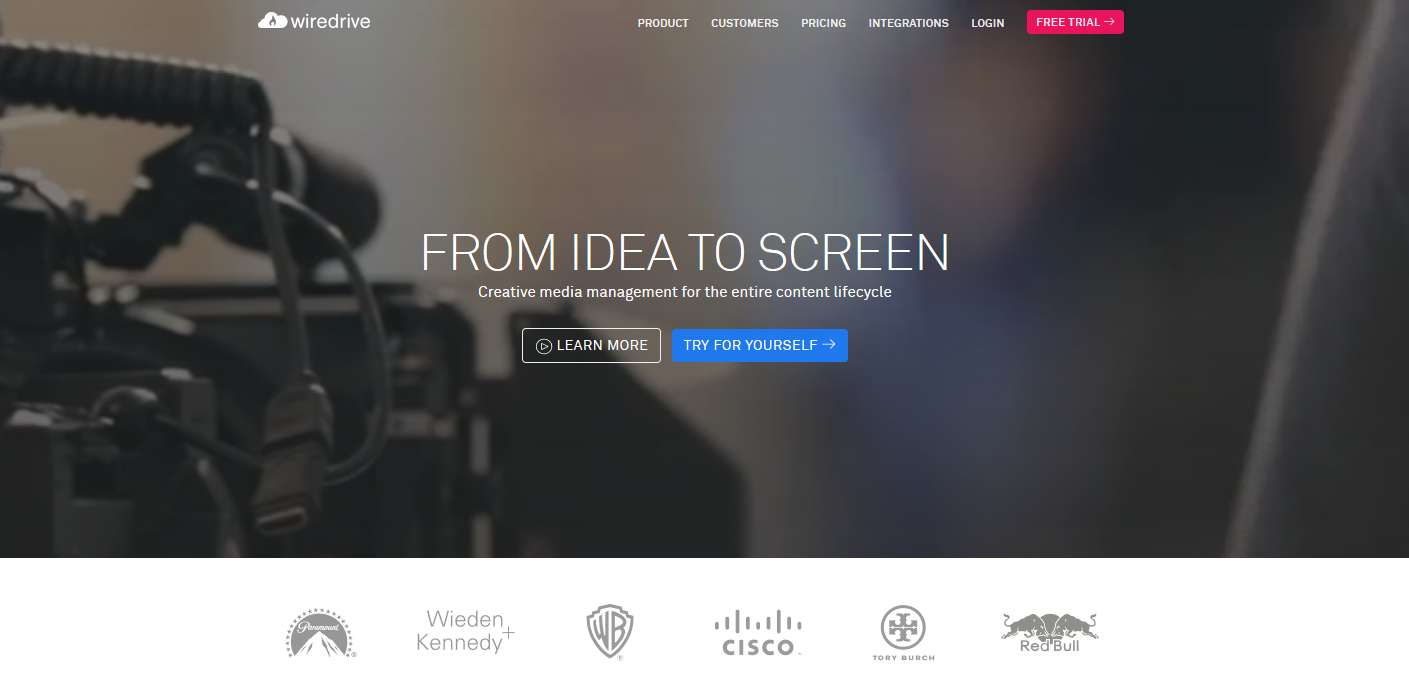 Make the process as easy as possible
Giving your customers a simple to use and easy to understand interface will drastically improve their overall experience and boost client satisfaction. Wiredrive does exactly this, giving clients the ability to work quickly and independently and without the headache and frustration of trying to troubleshoot on their own or seek help from others. The software is easy to use, quick to set up, and on-boarding training and in-depth tutorial videos are are provided to ensure customers get the most out of how they would like to use the system. Without dependency on an outside IT team, everyone will be able to work better, faster, and with better end results for all parties involved. If you have questions, you can call the customer success team or chat via the website or within the app for quick answers.
Give clients speedy and universal access
Your customers want to know that they will be able to access what they need, when they need it, without needing to wait around and lose valuable time. Wiredrive provides a universally accessible platform with speedy upload and download times, ensuring that your client can do what they need to do no matter where they are or what types of files they are working with. Do not risk causing your customers undue stress of frustration and make sure that you are providing them with the same consistently reliable service around the clock. Wiredrive not only provides reliable service but also proactively outreaches to customers to make sure they are getting what they need.  A typical business hears from 4% of it's dissatisfied customers, according the "Understanding Customers" by Ruby Newell-Legner. Proactive outreach is key so that improvements and upgrades to the system can be made in a timely manner to satisfy customers needs.
Stay on top of customer feedback
Nothing can be more damaging than a customer feeling that they have been neglected or that getting feedback takes too much time. For Wiredrive customers, the collaboration tool helps clients organize and stay on top of every project and client activity so that they stay in the know and nothing falls through the cracks. All viewing activity, reviews, comments, and approvals are timestamped and logged for fast and easy reference and real-time notifications are sent to the team whenever a customer submits feedback. Staying abreast of project activity and keeping records of all feedback will ensure that projects stay on track and and customers feel taken care of. On the support end, Wiredrive's average response time to questions and support tickets is less than an hour with the majority within 5 min.  This fast turnaround gives customers the peace of mind and trust that they can have the support when needed and be successful in their work while using Wiredrive. The cost of bad customer service can be severe so making it a core value, can reap huge benefits not only with your current customer base but also boost future sales. Understanding what is important to your customers is key and will ultimately bring you more success.