Stockfresh — Your Ultimate Source Of Fresh Royalty Free Images
A very important part of graphic designing is using stock photos while designing. Selection of the stock photo and then it's composition in the layout depends on the designer. A lot of website are present out there that boast millions of stock images. But one problem is the fact that finding fresh and quality photos is sometimes a little tough. Here is where a website named StockFresh can help. It is a relatively new website with many fresh and high quality images.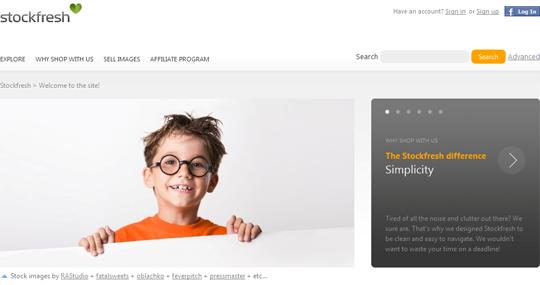 As the name suggests, StockFresh provides fresh and royalty free images and vectors. It offers high quality stock photos, graphics and vectors at affordable prices and has a fuss-free process. The layout of this website is also very neat and clean. In recent times, Now StockFresh has 1 million files online and gives excellent resources for designers to get right and fresh images.
Features of StockFresh
Sell Images

You can not only buy photos from here, but you can also sell photos! It is an amazing platform for photographers to show and sell their work. The fuss-free process of selling your stock photos has made it a favorite of photographers and designers all over the world.
Neat Layout Easy Navigation
Searching for a stock photo is easier than every — thanks to StockFresh! Buying photos, selling photos and finding vectors on this site is also very easy because it has a very neat and clean layout and offers smooth and easy navigation.
Best Quality And Quantity
StockFresh boasts a really large collection of stock photos with over 700,000 stock images and vectors, which are updated every week with newer and better photos. The quality is also too good to be true! To keep photo quality really good, all the photos on StockFresh are taken from best professional photographers and digital artists out there.
Highly Affordable Prices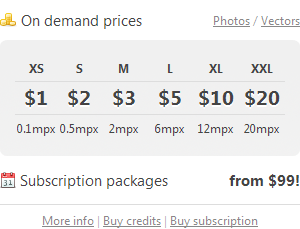 StockFresh provides you fresh and high quality photos in very affordable prices. It is quite difficult to find such high quality photos for so little price anywhere else. StockFresh makes sure to offer you flexible payment plans too, so that their vectors and photos fit your needs — and your budget.
Really Efficient Service
StockFresh not only provides you with fresh, high quality and low-cost photos but also give great after-sales services and rapid responses to your queries. Their customer service representatives solve your problems and respond rapidly to your queries. The best part is that it does not matter what happens during download, your credits are safe and you can use the site with confidence.
StockFresh Showcase
This review was only to give you an idea of what to expect from StockFresh, if you want more information you should definitely visit their website.