Samsung unveils the breakthrough of the next-gen Galaxy camera 2
One of the gadgets that were showcased in 2014's Consumer Electronics Show was the Galaxy Camera 2 from Samsung. The original Samsung's Galaxy camera that was launched in 2012 did not show a huge success and collected poor sales, so this time for making it a successful next-gen camera Samsung has made some enhancements in its successor- Galaxy Camera 2.
Consumers' interest in the product was a bit surprising considering that most of the smartphones these days offer cameras, multimedia, and Internet connection apart from the ability to contact people over the phone. However, the Galaxy Camera 2 scores over these cameras in smartphones because of the level of perfection in its picture quality. In addition, it has several contemporary electronically operated features, making it also a multi functional device.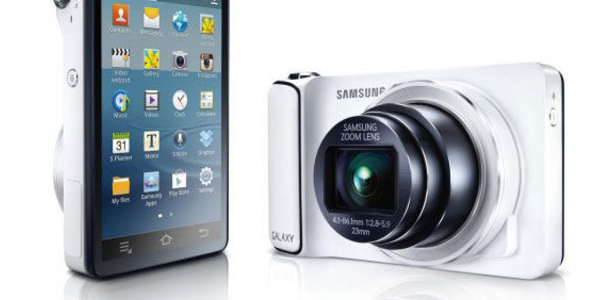 According to androidmonetization.com, gadget's key features include 16.3MP BSI CMOS sensor with 21x optical zoom and Xenon flash, 4.8-inch HD Super Clear LCD screen, runs on Google OS based 4.3 Jelly Bean software, 1.6GHz quad-core processor paired with 2GB RAM.
Similarities between Galaxy Camera 2 and Galaxy Camera 1 include a 16.3 MegaPixel Backside illumination (BSI) with complementary metal oxide sensor integrating various technologies. It also has 21X Optical zooming feature as well as Xenon flash like that in Galaxy Camera 1. A super clear HD LCD screen of 4.8 inches is also provided in this camera.
Galaxy Camera 2 runs on Android OS, more precisely Android 4.3 which is better known as Jelly Bean. People accustomed to modern software programs such as Android can, therefore, easily operate this camera. It also provides connectivity access to Bluetooth, Wi-Fi and NFC. Consequently, it is possible to obtain many Internet based services including those provided by Google, such as YouTube, Hangouts, Maps, and Newsstand using Samsung Galaxy Camera 2.
Online social networking is another requirement of this generation, so for that matter sharing pictures and commenting on them is, therefore, important. Camera without such a feature would be obviously not appealing to people. Therefore, Samsung has not only given people access to Internet on Galaxy Camera 2, it has also integrated many camera specific software applications such as Photo Beam, Smart Mode Suggest, Remote Viewfinder, Tag &Go, Paper Artist, ChatOn, etc.
These features of the Samsung's Galaxy Camera 2 are powered by a quad-core processing chip of 1.6GHz speed, and this Samsung's snapper device comes with a 2GB RAM. Internal storage capacity of Samsung Galaxy Camera 2 is double that of the previous model, i.e.; it is 8 GB now. In addition, it comes with a micro SD card, which facilitates additional storage of almost 64GB. Dropbox storage also forms part of this camera and the capacity of this free storage is almost 50 GB.
There is a choice of connectivity in these cameras. Therefore, people can choose between NFC, Wi-Fi, and Bluetooth 4.0 options for such connectivity. Chances are that the product would be available as 3G as well as 4G variants. The battery in this camera is of 2,000 mAH variety; therefore it can last for 350 shots or so.
Physically, the device, is lighter than Samsung Galaxy Camera 1, weighing anywhere between 283 gm and 300 gm. Samsung Galaxy Camera 2 is also larger sized product between the two; therefore, its dimensions are 132.5 by 71.2 by 19.3mm.
External features of this camera include a coating made from faux leather. This was unlike in the previous model, i.e., Samsung Galaxy Camera 1, which had a plastic body. Effectively, the product is now affordable, and yet fashionable apart from being functional. With the host of artistic features, it is truly a photographer's delight for capturing the stunning and eye-catching images.