Pixeno cloud sites (Cloud Hosting) giveaway
Pixeno.com is a leading provider of self healing cloud hosting services. Smashinghub is happy to partner with Pixeno.com to present readers with this awesome web designers hosting giveaway, whereby 2 lucky winners will enjoy free cloud hosting for free (pls scroll below for price details).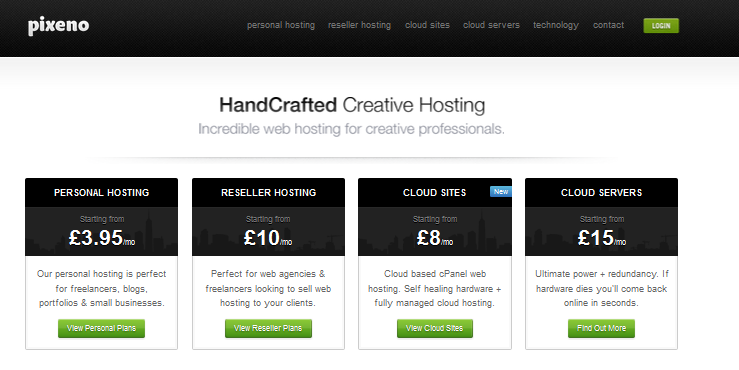 Most folks might have heard of cloud hosting but do you know that one of their benefits is being self healing? So, what does self healing technology do? It can help your site to come online within seconds on new hardware whenever there is any hardware failure in the existing servers your website is on. This is what cloud redundancy is all about and helps to prevent your website from being down due to hardware issues.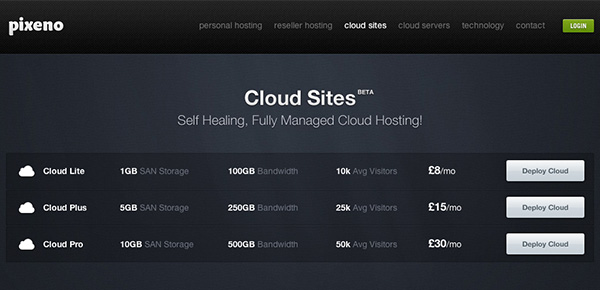 Benefits of using Pixeno.com
Free trial available
I always love services that dare to offer a free trial to potential customers. This shows that they are confident of their service quality. Pixeno.com is no exception. You can try their Cloud Lite" plan free for one month if you contact them (fill in the free trial form on this page http://pixeno.com/cloud-sites/).
Website will never be down
Due to the benefits of the self healing technology mentioned above, your website will never be down. If when there is hardware failures, Pixeno.com will ensure that your website will be up within minutes on a new hardware platform.  Most non clouding hosting providers cannot provide such fast recovery time so this is definitely a plus point.
Excellent backup service
Due to its cloud infrastructure, Pixeno.com is able to backed up your website 4 times per day for 2 weeks.  This kind of backup support can save you lots of headache in the event that you need to revert back to an earlier version for whatever reason.  Most other hosting services don't support such powerful backup services which makes this a differentiating benefit for Pixeno.com
Prize Details
The prizes will be 2 x "Cloud Lite" plans, free for 6 months.
How to join the giveaway
Just leave a comment with your email here and we will pick 2 winners using random.org number generator after one week, ending 16 August 2013.
Updated: Winners selected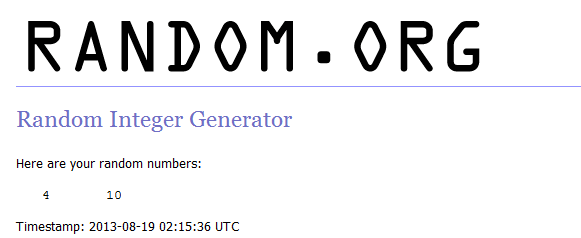 Please see the screenshot above. The lucky winners are
4th – Sagar G
10th – Ramin
Congrats to the winners. The hosting company will be getting in touch with you soon this week.