Perishable worlds, indestructible storage space- Cloud storage
In this world of constant change, there is no doubt that not everything and everybody is facing difficult to keep up. It is not that change cannot be accepted, or takes time to be accepted, change is actually fine. The trouble is, when change requires adding up to the already known stuff, then keeping the old stuff and new, both become important. Well, if talking in more general terms, a computer or a laptop is added with things daily as per our efficiency and the regularity of adding and storing new things each and every day.
Whether one is working from office, from home, or it is just a child's project stored, everything is stuffed and stored in our magic machines. Now, a time comes, when on discovering that a bug or a virus has acted up and totally destroyed or ate up the data stored in your laptop, the whole world just falls apart. It should be known that generally a system cannot be saved, because it must have gone through hardware failure, human error, software corruption, theft, computer viruses, fires/floods and etc, things that make data recovery impossible. Years of memory and work flies out and vanishes in just under a minute. Keeping back up of those data and information is a wise idea.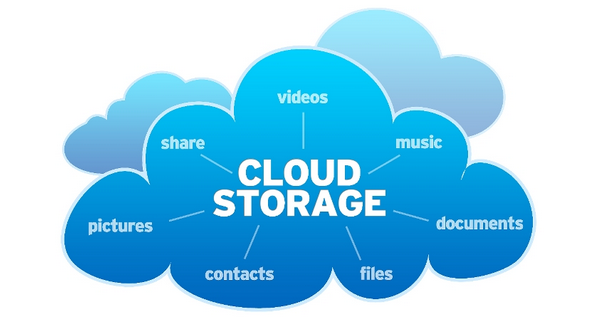 Solution- Store precious memories, important work
One would think of getting an external hard disk for storing all data already there in the system, plus have extra space to add more things and save. Well, sorry to say, but that external memory too is a machine, a bit of water, or harsh use may result in everything getting back to zero. In this case, Cloud Backup is the only solution that is neither in material form, nor something which can be destroyed, and neither in external memory type that can erased. Cloud storage lets you push each and everything on your system to your personal secured place on the cloud of course. Many Cloud storage service providers provide with syncing facility too, that which makes it constantly in touch with the system and take each and every change being done, to be applied to the data in the cloud.
Selecting the best cloud storage space providers
As known that everybody uses their own laptop or tab to work and store things, an easy way to have back up that don't rely on you to update it daily is cloud storage. It should be known thus, how to select the best cloud storage space providers. A good service provider should provide the following:
Mac & PC Compatible
Android App Compatible
Iphone App Compatible
Tablet & Ipad Compatible
File Versioning
Upgradeable Drag & Drop  Services
Stream Music & Video
Edit File Online
Take Back up when it has been scheduled
Appropriate Pricing
All these points should be considered while selecting for the best kind of cloud storage space riders. Also, maximum storage space should be bargained for in a reasonable rate. Only then one should opt for them. Apart from that reading best cloud storage service provider's review on trusted websites will help you make the perfect decision as well.